For those of you who may not be familiar with the Master Thief himself, Sly Cooper has been tiptoeing on the periphery of recent entertainment. Originally created by Sucker Punch Productions, Sly Cooper first leaped onto the scene as a suave, stealthy thief with a penchant for a particularly foxy cop. His story grew to explore themes such as grappling with the weight of familial legacy, overcoming your past, supporting your loved ones, and forging new futures. 
Tragically, the Cooper Gang hasn't had a game since 2013, and Sucker Punch hasn't created another installment for their original PlayStation-exclusive IP since 2005. Despite this, the fandom has been alive and well. Sly loyalists thrive in all corners of the internet such as the various Reddit, Twitter, and Facebook groups that faithfully await the day the Cooper Legacy takes the stage once again. With the recent marketing hype surrounding Ratchet & Clank: Rift Apart, I'm making the case as to why now would be the perfect time for Sucker Punch to revive their most beloved character.
The History of Sly Cooper
Before we dive into why we need to hit the respawn button, let's take a glance at Sly's history. Sucker Punch Productions, the creator of not only the Sly Trilogy but also the groundbreaking games Ghost of Tsushima and inFAMOUS, originally introduced the smooth criminal to the world in 2002. The first game, Sly Cooper and the Thievius Raccoonus, follows Sly as he recovers the Thievius Raccoonus, a treasured family heirloom while staying ahead of both the fiendish Clockwerk and the zealous Inspector Carmelita Fox. With their second installment, Sly 2: Band of Thieves, Sucker Punch explored themes like betrayal, friendship, and the cost of hatred. In their final in-house production of the original trilogy, Sly 3: Honor Among Thieves, they close Sly's story masterfully by tackling topics such as forgiveness, making peace with your past, and defining your own legacy. The fandom has been constantly requesting a continuation by Sly's original creators, who have even left Easter eggs for the breakthrough franchise within Ghost of Tsushima and inFAMOUS. 
How We Left Things
To keep things brief and spoiler-free: Sly 3 begins with the Cooper Gang about to launch a high-stakes heist against a new villain, but things go sideways. During the height of danger, Sly provides us with an extensive flashback comprising the main story of the game. After the final battle, Sly is seen offering a mischievous wink that implies to the player he's not out of the game yet. This leaves the door open for a new installment to pick up right where things left off. 
What the Fandom Wants
In the meantime, the fandom has been keeping the Cooper Gang alive. A quick visit to the subreddit r/Slycooper will reveal a treasure trove of media coverage, screenshots of Easter eggs, and humorous raccoon videos reminiscent of their favorite Master Thief. A visit to the Twitter hashtag #SlyCooper will uncover extensive celebration of the Sly Cooper Funko Pop!, fan-made memes, and some truly epic fan art. The official Sly Cooper Facebook FanPage boasts lively support of Sly's sneaky cameo in Ratchet & Clank: Rift Apart, hearty debates, links to discussion and retrospective videos, and even tattoos. Sly is a truly iconic platforming mascot with a stunning story that's appropriate for all ages, carrying its players well through adulthood with its meaningful narrative and timeless character arcs. Thus, fans have been asking for a remake of Sucker Punch's original trilogy for years.
Now is the Perfect Time!
Sly is getting more press now than he's seen in years. In fact, Funko just released a new POP! figurine as a GameStop exclusive in the U.S.! Plus, Sucker Punch Productions is in a great position right now: Ghost of Tsushima was released to incredible success and brought Sucker Punch to new heights in the world of video game production, including winning the Players Voice Award at The Game Awards. That award-winning game brought in solid revenue that could theoretically be applied to reviving the Sly Cooper IP.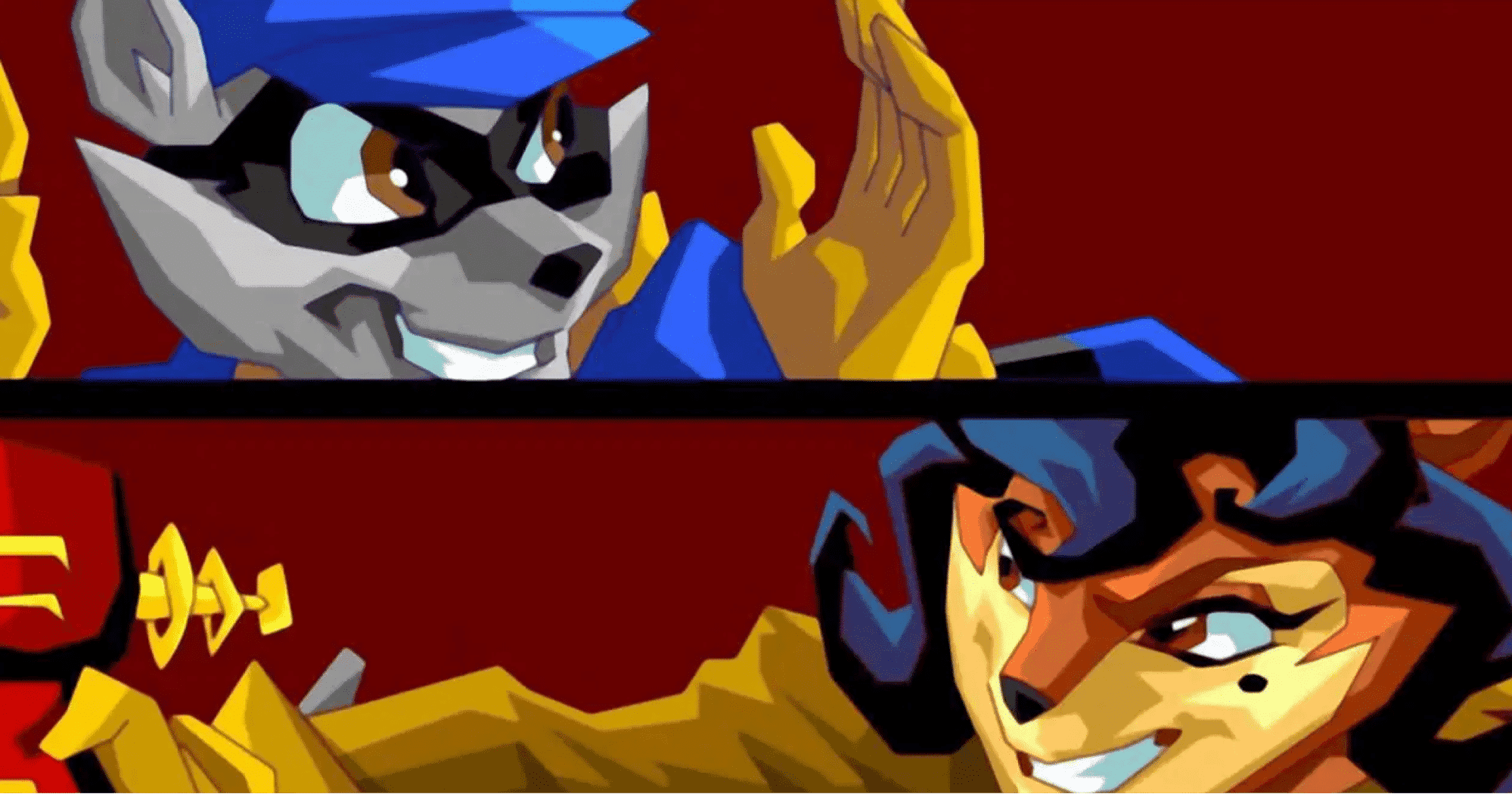 Not to mention, the PS5 has brand-new features such as the AMD Radeon RDNA 2 sporting variable frequency, 10.3 teraflops, and ray tracing, all of which produce even more realistic lighting effects through a complicated rendering technique that impeccably imitates light in natural environments. These new enhancements would allow the developers to showcase Sly's unique design and gameplay mechanics on the next-gen console. 
Suggestions for New Content
There are various options for bringing Sly and the Cooper Gang back to the screen. Sucker Punch could offer a remaster, which is the original game offered with amplified graphics. Even better, they could produce a remake by rebuilding the game from the ground up with smoother mechanics, improved graphics, and enhanced voice acting audio (keeping the original cast, of course–who can replace Kevin Miller as Sly?). 
A reboot may not be preferable, as these often involve changing beloved character origins, design, story, and voice. If they decided to go in the direction of a movie or television show, they would adapt the characters, animation, and storytelling for the big screen or a streaming service. In fact, there was even a teaser trailer released in 2014 featuring "the world's greatest thief-turned-hero."
In short, Sly Cooper brought wisdom and maturity to platformer storytelling that has never been seen before. He has the heart and soul, narrative prowess, history, and fandom to support a new installment or continuation. Every Easter egg, teaser, or piece of media shared featuring Sly and the Cooper Gang receives stand-out support from the online gaming community. And, of course, the new PS5 console can truly deliver the franchise's stellar plot with mind-blowingly gorgeous new graphics and riveting gameplay possibilities. As I've heard from Sly Cooper connoisseur @r116terrell, who has collected everything down to the complete press kits for the trilogy, now is the time for the Cooper Legacy to come back to life!
Have you ever played the Sly Cooper trilogy? What are your thoughts on the franchise receiving new content? Slip your thoughts into the comments and let's talk about it!