I have to admit that Train to Busan wasn't the first Korean movie I saw. It was actually The Host from acclaimed writer and director Bong Joon Ho. Back then, I don't think I really appreciated that movie. I think I only watched it because everyone seemed to be talking about it. Years later, I went back and watched it again, and it was amazing. It gives a new shade to the monster genre and a depth that you probably didn't even think was possible from a movie with a big monster in it. It's not as much about the action as it is about the connection between the characters, the different relationships, and how they change. Although I have to admit, the action sequences are pretty damn good as well, especially the one at the beginning when the monster first attacks the people on the beach. But, I needed time (and an extra kick) to truly appreciate Bong Joon Ho's movie. 
In 2016 a new zombie movie rolled into the cinemas, and this time around, it came from Korea, not from the United States. It came at the right time when it seemed like that not even 'The Walking Dead' would be able to keep the zombie genre alive. In my personal opinion, Train to Busan single-handedly saved zombie films and is without question, the best one ever created. Yes, I know that is controversial to say, but I am standing by it with all my heart and soul. Once it came out, I managed to get it on Blu-Ray, watched it at least 50 times if not more, and I can't get tired of it. I even got my hands on the novel version (it wasn't an easy task).
I watched Seoul Station which plays in the same universe as Train to Busan and tells the story of how it all started in Seoul. This movie was such a huge success internationally as well, that we also got a second film called Peninsula which heavily involved the Americans, and not to throw any shade, but it sadly shows. Peninsula is nowhere near as great as Train to Busan was, and except for the opening scene on the ship, it fails on almost every level as it is heavily influenced by the simple curse of "More money, bigger effects and losing the heart and soul of the movie". The characters are a bit flat and grey and they are your typical "genre characters".
Not too long ago, we also got the news that James Wan (master of horror if you ask me) got the rights to create the American version of Train to Busan and I am not really happy with this news, to put it lightly. I love James Wan, respect him, and would LOVE to work with him one day, but I honestly wish that no one would ever touch Train to Busan. This movie was so good story-wise, in character building, and in the genre itself that it doesn't need any remake/reboot. It needs to be left alone and exist perfectly on its own, please and thank you. I could go in-depth of why I think Train to Busan is the perfect zombie movie, but since I want to talk about other Korean movies and tv shows as well, I will link the video from the YouTube Channel 'Wow Such Gaming' in here because he explains it flawlessly:

After watching Train to Busan and falling in love with two actors Gong Yoo (he played the main character Seok-woo) and Ma Dong-seok (he played the absolute badass Sang-hwa) I did my usual ritual… I stalked them on IMDb and watched MANY of their movies and TV Shows.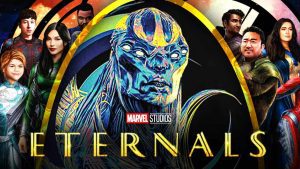 As I mentioned in my previous article, Ma Dong-seok will star in Marvel's The Eternals this year, which I am overly excited about as it will be his first appearance in an American film. I would highly recommend some of his movies first for you all to fall in love with him. The two movies I love him in (besides Train to Busan of course) are two huge movies from Korea: Along with the Gods: The Two Worlds and Along with the Gods: The Last 49 Days. In the first one, he only appears in the end but in the second one, he is one of the protagonists. These movies are mind-bending and I can guarantee you that they are very different from what you are used to. The first one tells the story of a firefighter who after his heroic death has to go through 7 trials in 7 hells over 49-days to disclose how he lived his life. He has the help of three guardians who are trying to succeed in defending him during the trials so he can be reincarnated as he is considered to be a model citizen. In the second movie, the Last 49 days we find out who the three guardians were in their life on Earth, and it is one of the most beautiful stories about how our lives can intertwine.
Watching these two movies made me realize why Korean movies are so appealing to me. The story-telling can be confusing at first because they are going deep from the beginning. They do not introduce their characters the same way other movies would, instead they go deep into the stories of their characters and the reason behind how they act during the main act. They don't follow the so-called rules of story-telling. Therefore, when you fall in love with the characters on your screen it feels more natural, more human, as you find out who they really are and can get genuinely surprised when new characteristics are introduced through them. 
A TV Show I would like to recommend that stars Gong Yoo from Train to Busan, is called Sseulsseulhago Chalranhashin: Dokkaebi or as most people know it: Goblin. This series is mind-blowingly beautiful in every way possible: as a drama, as a romance, the cinematography, the story-telling, and the character building. It's definitely a high peek of Korean television. Gong Yoo plays the titular character 'Kim Shin' aka 'Goblin' whose quest is to find a bride to break his immortal curse as he is a 939-year-old guardian of souls. It is at times heartbreaking, but all together just an absolutely breathtaking Korean TV drama. A must-watch. 
Netflix is a wonderful ally when it comes to Korean TV and Film, especially if you live outside of Korea. They have Korean originals and TV Shows and Movies (including the previously mentioned Along with the Gods) that are available to watch for the international crowd as well. The first Netflix original I saw was Forgotten. If you like heavily elaborate twists and true mind-bending… you HAVE TO watch this film. I adore Forgotten on the same level as Train to Busan (someone, please count how many times I already wrote down this title). Forgotten is about Jin-seok (played by Kang Ha-Neul) who's brother returns after being abducted but he is a completely different person, so Jin-seok starts to search for the truth, and oh boy… the things he finds out and therefore we find out are so mind-blowing, that there's no way you can guess ANY of the steps in this movie. It is masterfully done, every step, the way the story unfolds is something that should be taught to film students everywhere. It definitely changed my view on movies in a major way, especially on thrillers, as this counts as that. And what stands in the spotlight here as well? THE CHARACTERS.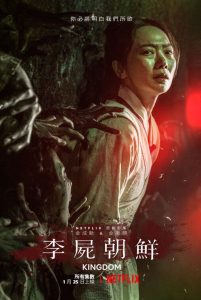 Another Netflix original I would very highly recommend to everyone is another TV Show called Kingdom. Kingdom is once again a major contender in the zombie genre BUT it plays during the Joseon period. It's not just a simple zombie series, oh no… not even close, it is also a royal drama series with intricate story-telling and (once again) characters, who will very quickly grow on you and you can't help but hold all your fingers crossed for them. This series easily knocks The Walking Dead out of the park, without any question. It focuses heavily on how greed is even worse than the dead coming back to life to bring chaos and destruction while also adding mystery and depth to its story. 
This article is very long. But hang with me as there are a few more titles that I need to mention as a must-see for anyone who would like to dive into Korean cinema (and oh boy, I hope you all do):
The Wailing

(2016) – Psychological and Supernatural Horror

#Alive

(2020) – Another in the Zombie genre, it has an American counterpart with Tyler Posey as the lead called 'Alone' but please, watch this instead of that.

Sweet Home

(2020) – This is a Netflix original Monster TV Series, that I highly recommend. I had a bit of a harder time getting into this one than the others mentioned before, but once I was in… I did not regret it at all 

The Call

(2020) – Remember the movie 'Frequency' with Dennis Quaid and Jim Caviezel. Well, this movie is very similar to that but it has a huge twist on it that works in its favor perfectly.

Lucid Dream

(2017) – Another Netflix original Film, dives deep into the theories on Lucid Dreaming set in the crime drama/thriller genre. 

Space Sweepers

(2021) – One more Netflix Original Film, fresh and crunchy, this is a sci-fi epic made as an international co-production, very fun, a bit rough around the edges but altogether beautiful. Less focus on characters, which might be a bit of a weak point. 

Parasite

(2019) – Bong Joon Ho's masterpiece. If you haven't seen it yet, what are you doing with your life? 
There are so many more Korean TV shows and films we could talk about, but I tried to highlight some of my favorites in this article. I've only really started to get into Korean cinema the past few years and I do regret not getting into it earlier. It's so different from what I am used to that it is actually refreshing. I would give out a warning though… once you get in don't be surprised if it completely sucks you in. As a matter of fact, I started learning Korean back in 2020 so I can watch and enjoy them without subtitles. 
Just to mention one last thing. Because I can't leave without talking about it. Bong Joon Ho directed one of the best post-apocalyptic movies with a mostly American cast (khm… Chris Evans… khm) and I truly and fully believe that everyone should watch it. It's called Snowpiercer and with it, you will glance into what Korean film-making and story-telling are like. It's also worth it to mention that Bong Joon Ho is an executive producer on the SnowPiercer TV show on TNT as well.