The long-awaited Spider-Man 2 video game is almost here, and to hype us up even more, Insomniac Games just released a new story trailer and casually just blew our Spidey-Minds. Somehow, in the short 2-minute trailer, we got so many story details confirmed, some great little teasers, and an epic appearance from everyone's favorite slimy black bad guy, Venom. Here are all the best and weirder bits from the new Spider-Man 2 story trailer.
First, a few crucial story details were confirmed in the trailer. We got confirmation that we will be able to play as the normal Peter Parker's Spider-Man, sans the black symbiote suit we saw in the gameplay trailer (this was maybe not in question but was a slight worry of mine). Harry Osborne, who was in an incubation tank throughout the first games, seems to be playing a much more prominent role this time around and has all but been confirmed as the new host for the Venom symbiote, sharing a line with Venom in the trailer about "healing the world" – something about Venom saying that is super creepy. The story does seem to be getting a lot darker too. Understandably so considering the typical black symbiote suit storyline from comics and movies, but it would seem the friction caused between the Spider-Men, Peter Parker and Miles Morales, will be a big focus.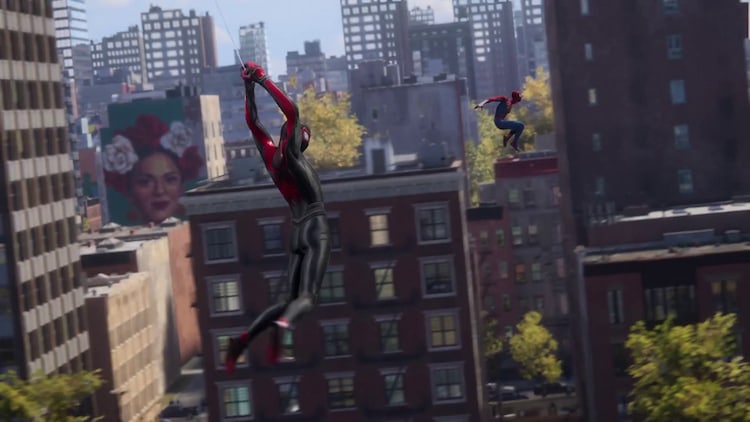 The Bad
Honestly, it's hard to find anything this trailer did wrong, but it does seem that the story is so jam-packed with story and characters that it may seem a little overcrowded. It isn't the first time a Spider-Man property felt a little too squished as The Amazing Spider-Man 2 struggles to balance its plethora of story elements and characters, detracting from what should have been a pretty spectacular film. The next element is the character of Harry Osborn being used as a tragic character which seems to be a very popular story to tell. Most Spider-Man media portrays the son of the Green Goblin as a hard-done-by-rich kid who, through mostly his father's actions, is pulled into misery and forced to become a villain, and it never ends well for him. Poor Harry. It may be retreading a bit, but this feels like a fresh way to tell a somewhat familiar story in a new way.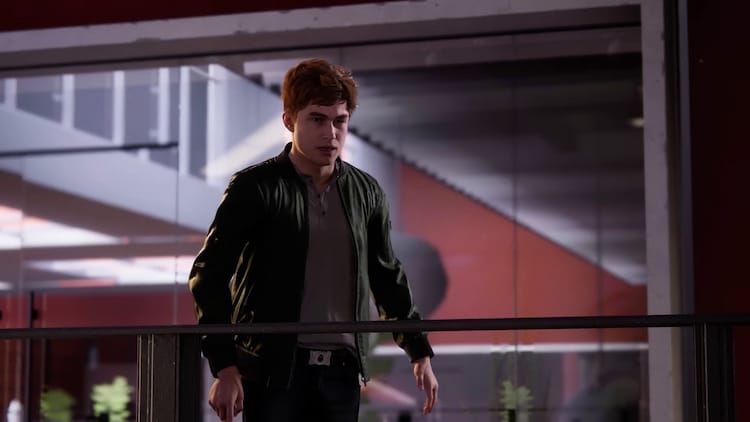 The Good
This trailer has so much to love, from the tease of seeing Yuri Watanabe's transformation into Wraith, set up in the Turf Wars DLC from the first game to the incredible cinematic-looking action scenes. Miles confronts Martin Li about his father's death, for which Li was responsible, showing a darker side to Miles' story, and Peter's evolution to becoming the angrier and more violent black-suited Spider-Man is already looking like a highlight. The tone seems to be a lot darker than the previous games, and this could very well be the Empire Strikes Back of a possible Spider-Man trilogy.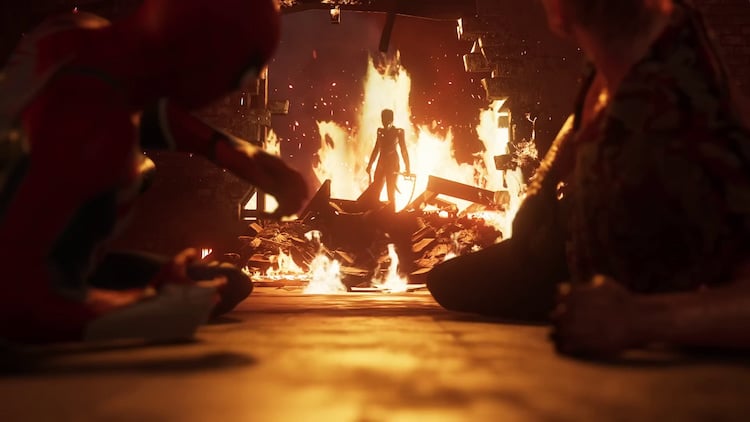 Speculations
All said, not much can be totally confirmed this early on, but here are a few things we are predicting and would love to see. With the gameplay trailer showing off some Symbiote-inspired abilities, it could be possible that Venom will be a playable character toward the end of the game. This is very unlikely, to be fair, but it would be amazing. There is almost certainly going to be a Spidey vs. Spidey boss fight as Peter loses control to the symbiote, and Miles will have to take him down, which is so exciting. I believe Eddie Brock, the most widely known host of the Venom symbiote, will appear and perhaps take over the symbiote after the story, once it releases Harry, and will be Venom in future games. A very popular theory is that through the events of the new story, Norman Osborne, who has been teased to become the Green Goblin, decides to finally don the green and his glider and become the Goblin the be the main antagonist of the third game. Lastly, now that the Wolverine game is confirmed to be happening, I do suspect that we may hear a mention of him in the game and possibly see him in a post-credits scene. Gotta start building that universe!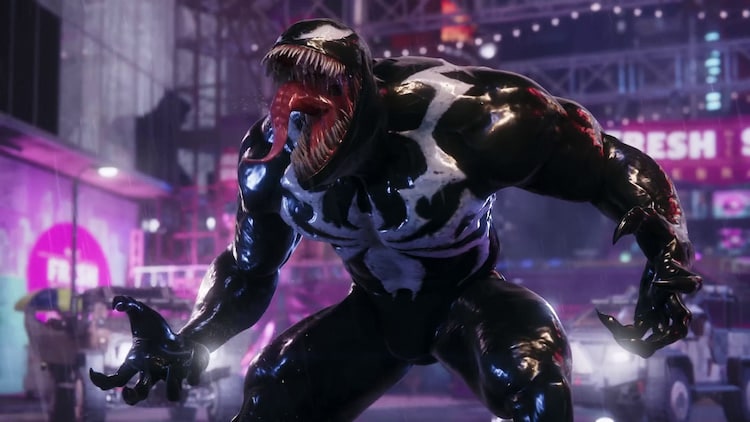 Well, that's all we got! What do you think we should expect from the next Spider-Man game? Do you agree with our predictions, and what would you like to see from the game? Let us know below and on our socials.