Indiana Jones is back (again), this time with fewer aliens and more Greek history. Indiana Jones and the Dial of Destiny is the 5th (and most likely last) film in the Indiana Jones franchise. Once again starring Harrison Ford in the leading role, this film sees Indy in his old man years trying to keep up with the young folk. This final globe-trotting trip has enjoyable moments and characters, new and old but is held back by a plot that doesn't do anything new and lacks innovation.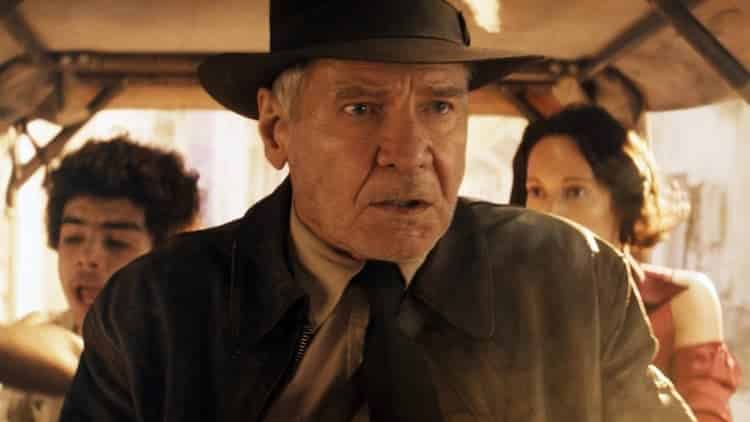 Let's not get bogged down with the negatives; there's a lot to enjoy in Harrison's final outing as Indy. For starters, that opening scene with the de-aged Indiana wasn't as bad as I thought. After seeing the CGI face in the trailers, I was skeptical that it would look good in the final product. To my surprise, it worked fairly well (the entire section happened at night, so that probably helped). The first 20 minutes of the film were actually rather enjoyable, giving that classic Indiana Jones action. The action throughout the film is also quite good, all things considered. There were three separate chase scenes, but each brought something unique to the table to make their inclusions warranted (seeing an old Harrison Ford ride a horse through a subway wasn't on my 2023 bingo card).
The actors did an excellent job, especially Harrison Ford, who's 80 now. Harrison still has that Indiana charm; the angry old man barrier just covers it. This older version of Indy has still got it, though, as he's still always one step ahead of those dirty Nazis. We even get another version of the iconic "it belongs in a museum" line, which I will take any day. Newcomers Phoebe Waller-Bridge and Mads Mikkelsen were a delight as well. Phoebe, as Helena Shaw (the daughter of a colleague of Indy), is a highlight. The banter between her and Indy got quite a few laughs out of me. The other standout is Mads as Jurgen Voller, the evil Nazi historian. I may be biased because I freaking adore Mads, but his performance here was incredible.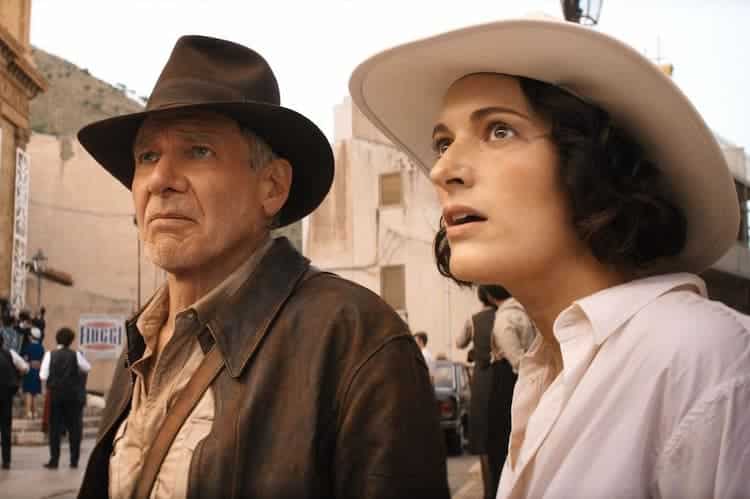 The film wasn't perfect, though; no amount of Mads love can fix that. The plot is one of the biggest things holding this film back; it just felt a bit bland. It's another case of finding the legendary artifact, keep it away from the Nazis, find the special place before they do. There's nothing inherently wrong with this premise; it's just been done four times before at this point. The characters carry this plot; without the excellent performances, I wouldn't be as kind to the film. There were also quite a few continuity errors, like a storm coming out of nowhere when the sky was clear only a few seconds before. These errors didn't detract much from the film, but they did stick out to me.
My biggest gripe with this film does involve spoilers, so if you want to go unspoiled, skip to the end. Now we'll quickly mention spoilers. So, the film's climax involves time travel, and I strongly dislike time travel. The time travel doesn't even make sense; they just use math, and bam, time travel. I understand that this is a personal thing and that every other film in the series has these magical elements, but I would've liked it if this was the one time the magical place didn't exist. The main villain also gets taken out like a chump. I already mentioned that I adore Mads, but his character got one of the lamest deaths in recent memory (not even a fistfight with Indy, just a little tumble out of the sky).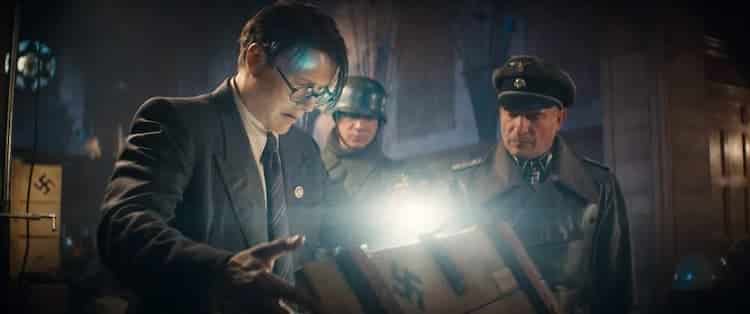 Indiana Jones and the Dial of Destiny was a decent final chapter for Harrison Ford's time as the titular character. The charming characters, exciting action, and stellar performances help to elevate the film above its flaws. While the plot may be generic and involve one of my least-liked plot devices, I still enjoyed watching it. If this is the last time we see Harrison Ford don the iconic hat (let the man retire already), it was a decent ride into the sunset. Now put that hat in a museum!
Have you seen Indiana Jones and the Dial of Destiny? What did you think? Were you creeped out by the CGI face? Let us know in the comments where we can talk about how Harrison Ford is doing all of this at 80 years old.