Actor, Model, Host, Humanitarian, Child of God. This is part of Bekka Prewitt's description on her socials. Hailing from Ohio, Bekka is a working actor based in Los Angeles, California. In Resident Evil Village, Bekka plays Bela Dimitrescu, one of the vampire sisters that hunts Ethan Winters down to stop him from saving his daughter Rose. We had a delightful conversation about her career, Resident Evil Village, and everything in between. Read until the end where we even play a game!
Breaking Out of Her Shell
Born in the suburbs outside of Cincinnati, Ohio, Bekka grew up with a large family which included 21 cousins on her mother's side alone! After a period of shyness, she found her love of entertaining people. More importantly, her love of stories inspired her to pursue acting.
"As humans we love stories," Bekka starts, "We are drawn to them. We get caught up in them. They speak to our hearts." No matter the medium, printed or on screen, storytelling is there to pass important information, teach lessons, and engage with people. Bekka wants to bring another writer's words to life and offer an experience they've never had before.
Bekka started acting in theater at a young age. She advises people to start there, in a community or high school theater. Act! It's a learning and growing experience and an opportunity to learn how to read and analyze scripts. Plus, if a person can act in front of an audience, they can certainly act in front of a camera (with a few different techniques, of course)!
While studying at Miami (Ohio) University majoring in theater and communication, Bekka worked as a radio DJ and continued to do so after college, and she also became a radio news correspondent. Her time in The Zone, however, was a fertile training ground for her acting career. It also shaped her heart to serve others.
The Zone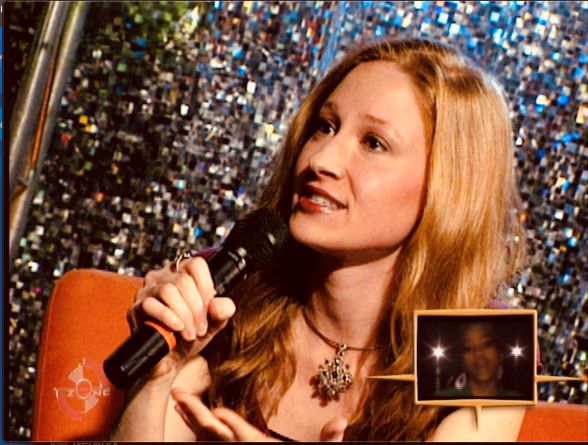 Created and produced by Harold Hay, The Zone was an internationally syndicated music video show that highlighted what was popular in Christian music during the 1990s and 2000s, targeting teens to young adults. Shot in Cincinnati, the show broadcasted in Ohio, Kentucky, and Indiana locally and across the globe on cable television. Beyond the music, the show included segments of what students were facing and how to deal with topics such as depression, bullying, and anxiety in the midst of growing up.
Bekka worked on The Zone from 2000 to 2009 with a majority of those years being the main host. She had numerous co-hosts during that time. As the target of the show changed to appeal to younger junior high school students, she decided to step back from her hosting duties. "All the amount of Botox in Hollywood is not going to help me, Harold!" Bekka joked to Hay about her age not matching the target audience.
Still, Bekka wanted to be involved in some capacity. She became an interim producer and then the artist correspondent where she interviewed numerous Christian musicians. As I asked who her favorite interview was, she was taken back on who to pick as the one interview. "There are so many! You're making me pick a child! 'Pick one child over the other!'"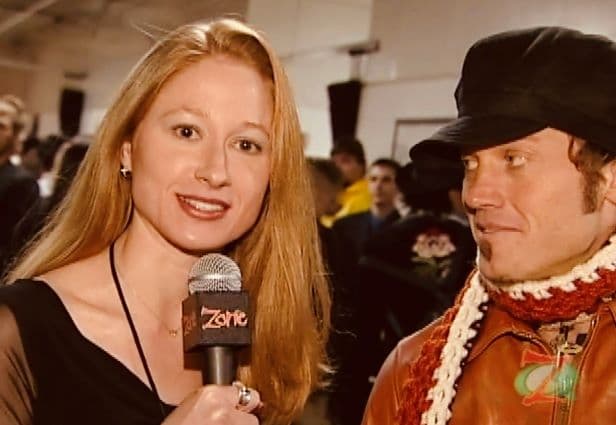 Bekka did share a few memorable moments with us, though. She's interviewed GRITS, DC Talk's TobyMac, and Switchfoot. She recalled being sympatico with TobyMac on what was important in life and people coming together in love. She had a wonderful time talking with him! When she even interviewed Switchfoot, they were just a small up-and-coming band that had approached her for an interview during a music festival. Little did she know that the band would launch themselves to stardom years later!
As she continued to reflect on her experiences in The Zone, it was an enriching experience in her acting career up until that point. "It allowed me to see myself on camera for eight and a half years and be like, 'That was so bad!' and 'Oh that worked!'" She also valued being able to encourage students and share her faith in Jesus to a wider audience. It was also an outlet to serve God and to serve others through the show.
Here's a clip from The Zone where she and some local musicians talk about how music can be a powerful means of encouragement and bring people closer to God:
City of Angels
While The Zone was a rich and defining experience for Bekka, she wanted to be part of larger projects. She decided to make the move to Los Angeles and pursue acting full time. There were hard lessons along the way moving there. She discovered that the industry was a lot about how someone looked and how well connected they were, so casting directors could prohibit potential talent from even auditioning for certain roles!
"You expect to get up to bat. And a lot of times you don't get up to bat." Bekka said. Also, setting boundaries on what to audition for was also a learning point for Bekka. When to say "yes" or "no" to roles is key because an actor can get pressured to do uncomfortable things on camera, like sex scenes and nudity.
Sure there are times where luck can come into play and an actor can be propelled into a highly successful career. But for working actors, Bekka included, it's a hustle to get auditions. When landing roles in smaller projects, she says to treat it as training. It can be a stepping stone to something better and a source of income. "And God provides," she explained, "Sometimes He doesn't supply the way you expect or hope. So you have to keep at it!"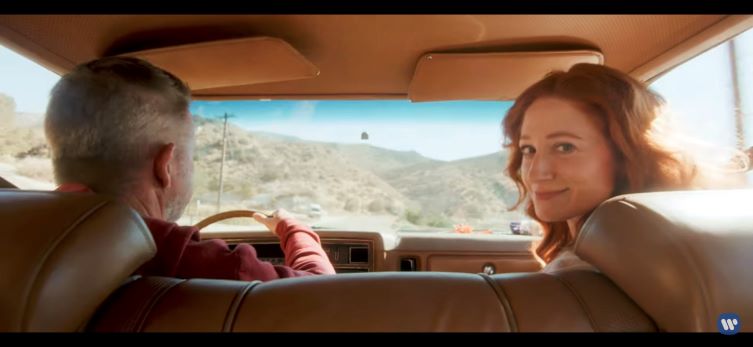 Most of the auditions Bekka participated in were self-submissions. However, she credited casting director Rosanna Sun for some larger auditions. And it was a blessing to have a casting director keeping her in mind for auditions. One audition from her brought Bekka into the largest project she had been a part of since The Zone: the 2021 hit video game Resident Evil Village!
"Mmm…Man Blood!"
Bekka sent a self-submission to an unknown project, though was aware that Rosanna was part of it. She only knew that she was auditioning as a "witch" sister. She was first given one monologue, then casting gave her one more for a separate role. Afterwards, she got a callback to audition as one of the "witch" sisters, and she ultimately learned that the second role that she read for was Mother Miranda, the main villain in Village. Like other callbacks, this involved acting out scenes instead of performing a monologue. Bekka had created different roles for all three "witch" sisters and took turns acting with the other candidates. She auditioned along with Jeanette Maus who played Cassandra Dimitrescu. At this point in our interview, there was the moment of truth as Bekka's voice shifted to a gleeful tone during the interview.
"Bekka, we are casting you as the Eldest-in-Charge Lead Vampire Daughter." Bekka recalls squealing in excitement as she booked the role!
Bekka approached Bela as someone who was, indeed, "in charge." Unlike the playful, naive Daniela and the misunderstood Cassandra, Bela was the responsible one. Sultry by nature, she was playful as a predator plays with their prey. "She is the strongest and powerful in my mind because she has her wits about her. And she knows what she's after." Even the face model Capcom chose for her character shows how headstrong and driven Bela can look. (Though Bekka wished she was a redhead!)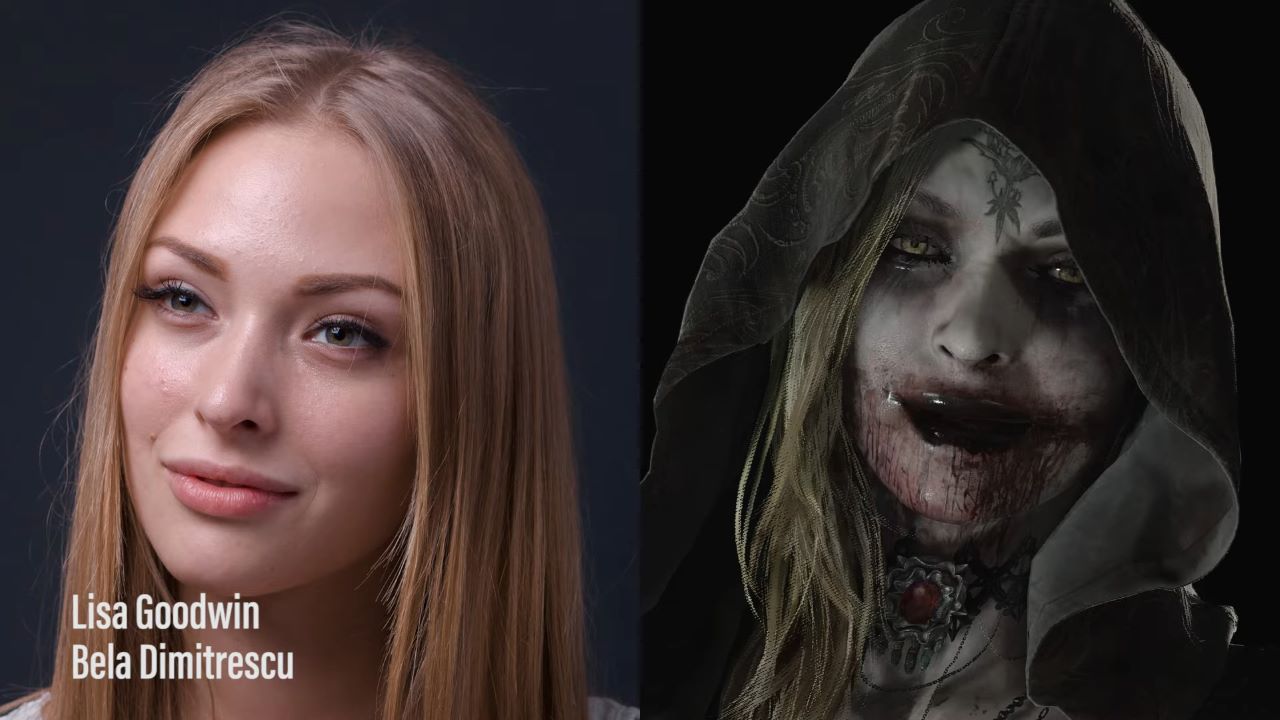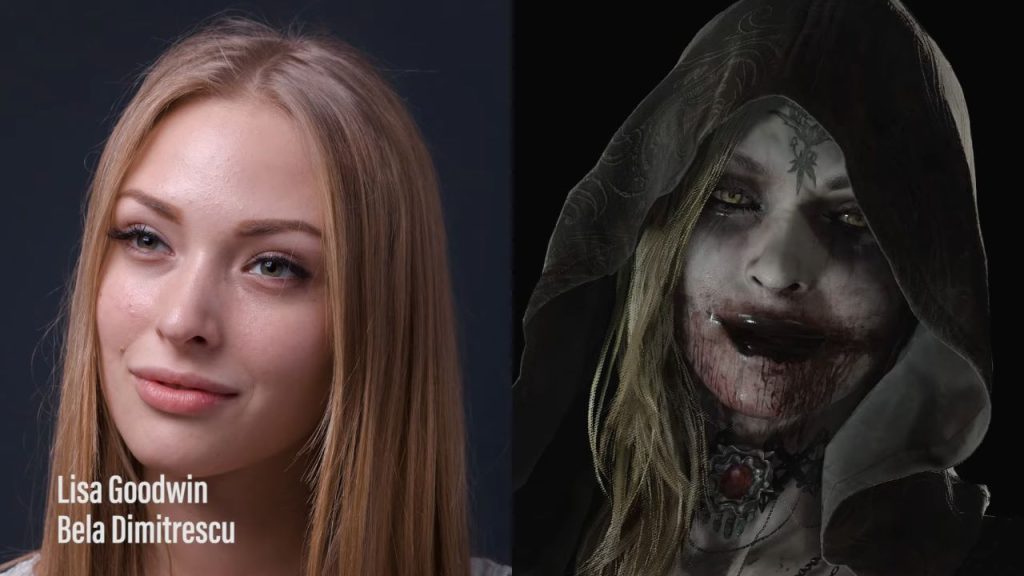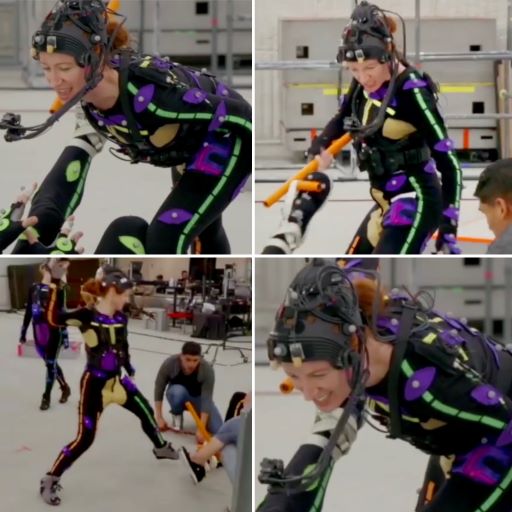 Bekka had a wonderful time filming Village. Her favorite memory was filming her death scene, but with good reason. After Bekka completed her mocap sessions, a render was created for the scene as a reference point. She watched the video with the cinematics team and had to time her lines with the video as she did the scene. Bekka suggested a different approach while still keeping time with the video and they loved it after doing a take! In a rigorous film schedule, she finds it fulfilling that her input was gladly used on a scene that made it in the final game!
Though it was hard at first to get to know her castmates during filming, Bekka got to know them better after a cast party celebrating the game's release. Since then, she's attended her fellow castmates' film premieres, joined them at charity events, and joined live signings with them. "[The cast is] a great group of talented, wonderful people." Bekka says, "I've had more camaraderie this past year with the cast in a while. It's been an honor and a privilege to get to know them after the fact."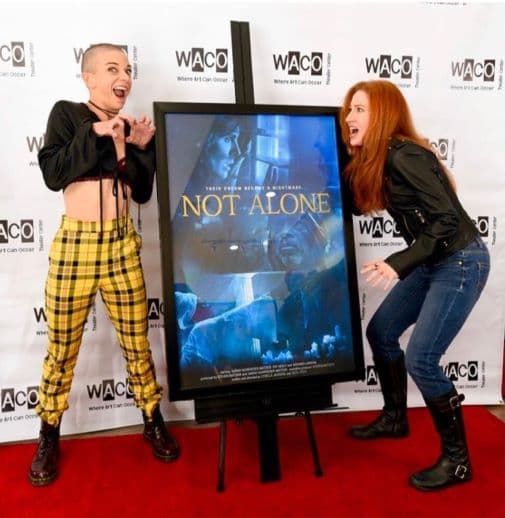 Bekka also praised the Resident Evil fan community for how dedicated they are to the franchise: "The fans are incredible! I have never seen a fan group this loyal, kind, and supportive. I adore the Resident Evil community! And I just felt honored to be a part of it. They treat us with so much love. They're incredible!"
In fact, a little "village" sprang out of the Resident Evil community calling themselves Bela's Little Ones after a line Bela says in the game. They show love for all things Bela and Bekka! She's even made merch for them to stand out wherever they go. As she talked about her fan group, she was giddy because of how much they love and support her.
When she has the time and opportunity, she loves to be part of conventions and meet more of the community. She's met several fans already this past year at Los Angeles Comic Con, San Diego Comic Con Special Edition, and Midsummer Scream in Pasadena, California.
Mad Chaos
Mad chaos. That is how she describes her acting career in a nutshell. Acting is not for the faint of heart. But if a person finds fulfillment in acting, they should go for it with all their heart. She quotes Rocky that it's not about how hard you can hit, it's about how hard you can get hit and keep moving forward. She wants to use her acting talents to make people think, react, hope, and bring conviction.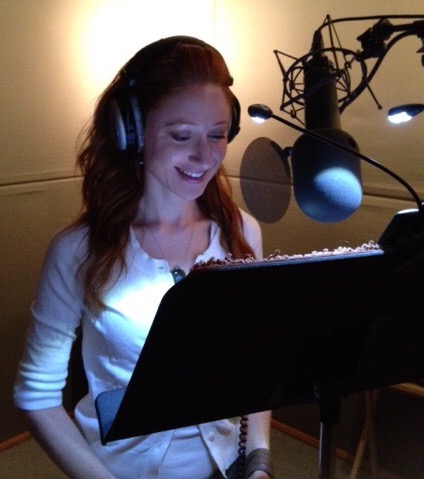 Bekka has looked up to Bono for her career aspirations. She hopes and prays that one day she can use her celebrity status to make a difference in the world and give back through humanitarian efforts much like the U2 frontman has. However, as she writes on a Voyage LA article,
"…What are we really made of? What can we become, if we fight, through the pain, the let-downs, the disappointments, even slaps in the face or complete disregard towards us. Even if we don't "succeed" in the thing we want, what will our character become after enduring & pushing through this process?…but perhaps the win is also in who we become IF we become a strong warrior through the trials of this life. A warrior who also knows how to generously love & bless those around us during the adventurous journey. That can also be the outcome of… endurance… if we let it."
Bekka gets to do what she loves, even if the landscape is a constant fight to get to the next project. It's a huge blessing, and she gets to do her calling.
Questions Only
To close out the interview, fellow Couch Soup contributor Erika Aundawyn moderated a game for us called Questions Only. Bekka and I acted out scenes while speaking in questions. Whoever flubs the least wins! Check out the video below to see how we did:
Thanks Bekka for this interview!
If you want to know what Bekka is up to, visit her Linktree page to see all her socials and give her a follow. And trust us, she won't bite!
Also, thanks to Erika Aundawyn for moderating the Questions Only game and contributing to the article!
Resident Evil Village is out now on PlayStation 4, PlayStation 5, Xbox One, Xbox Series X/S, PC, and Google Stadia.