The people over at PAX Aus sure aren't messing around because they've just announced a whole bunch of special guests coming to the convention. From actors to game devs and even a comedian, this lineup has everything covered. What makes these announcements even cooler? Well, they've also announced the Storytime speaker for this year, and it's the amazing Erika Ishii!
The Storytime Speaker is Here!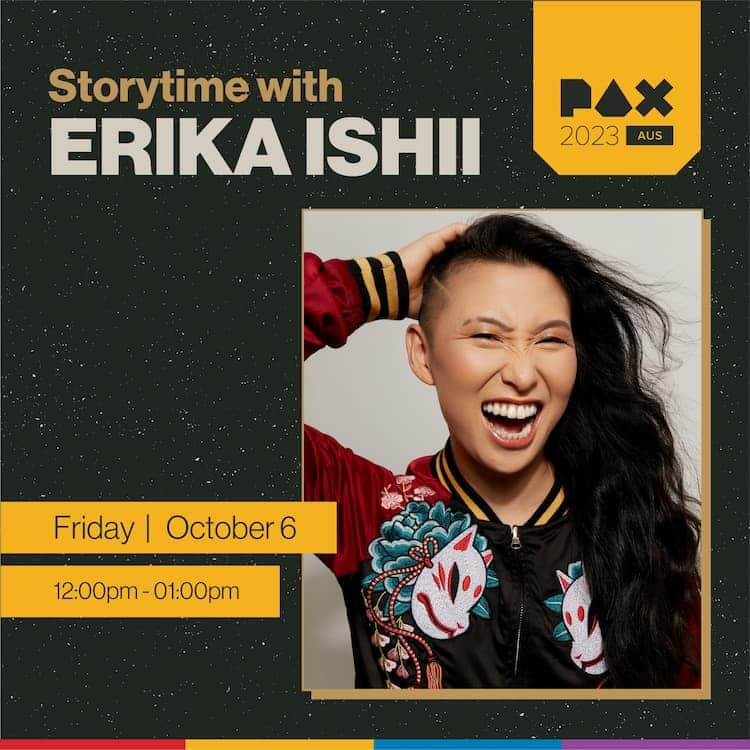 You can't have a PAX without a fantastic Storytime speaker (the opening speaker of the convention), and PAX Aus 2023 is no exception. Erika Ishii is heading down under to be the Storytime speaker this year, and it's sure to be a blast. You may have heard Erika in any of her acting/voice acting roles. These include Valkyrie in Apex Legends, Ana Bray in Destiny 2, Lumu in Halo Infinite, and more. She is even a recurring guest on Dimension 20, an RPG show you can find on YouTube and the Dropout streaming service. Erika's Storytime will occur on day one of PAX (Friday) at 12:00 p.m. at the main theatre. You don't want to miss out on what is bound to be an exciting time.
That's Not All, There Are Even More Stars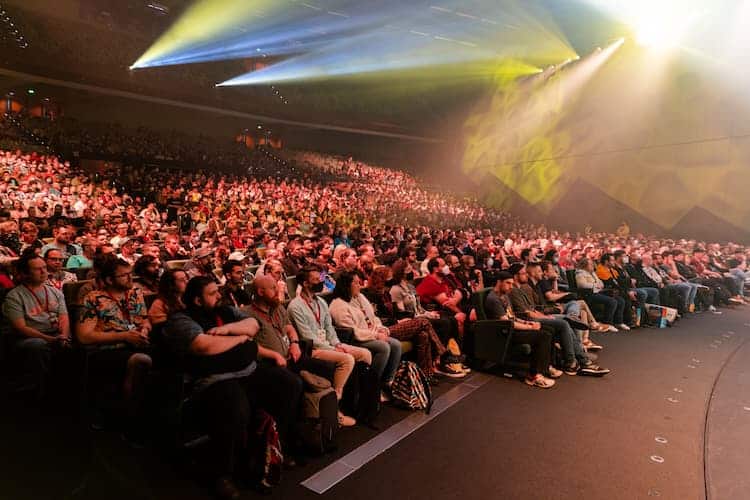 Erika isn't the only big name heading to PAX Aus; some exciting guests will also pop up in Melbourne. Actors Ben Prendergast and Jenny Yokobori will attend, which will be a fun time. Ben is most well-known for his role as Tyr in God of War: Ragnarök and Jenny has been in dozens of video games and animated series such as Genshin Impact, Fire Emblem Heroes, and Ghost of Tsushima. That's not all; John Robertson, a man of many hats, has returned to Australia from his Edinburgh Fringe and Soho Theatre Tour. You'll be able to join John as you experience the long-standing Twitch series, The Dark Room.
The Entertainment Keeps You Up All Night Long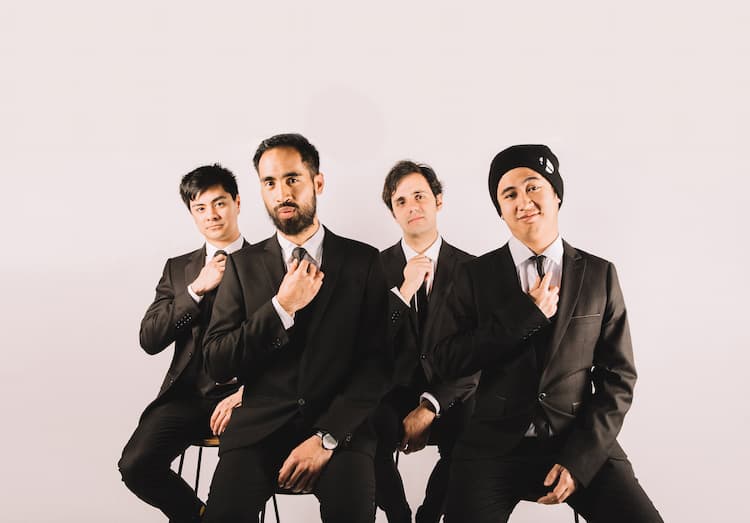 If you're looking for musical entertainment, PAX Aus has you covered with The Consouls. This Sydney-based ensemble is known for its jazz arrangements of classic video game soundtracks. After their video game debut in Advanced Wars 1+2 Re-boot Camp, The Consouls will surely get everyone dancing on Friday night. You also won't be short on comedy, with Twitch gaming variety show Back Pocket taking over the Quokka theatre on Saturday night. You'll be able to attend these panels and more throughout the weekend.
This is just the beginning of what PAX Aus 2023 has in store. With this year being the 10th anniversary, there will surely be even more guests, panels, and events announced soon. Keep it locked on Couch Soup for everything PAX Aus 2023.
Are you excited about these guest announcements? Who are you excited to meet? Any other guests you hope to be announced? Let us know in the comments where we can all get excited for PAX Aus 2023.