Breaking Bad and its prequel-sequel Better Call Saul are among the best TV shows ever created. In fact, Breaking Bad actually holds the Guinness World Record for being the most critically acclaimed TV show of all time.
The sequel movie, El Camino, was also a worthy cinematic entry in this world, expanding on the chaos left behind after the story of Heisenberg had been finished. The Breaking Bad franchise has given us a ton of terrifically well written and wonderfully performed characters that are some of the best that have ever been seen on TV.
From tragic would-be heroes to straight-up maniacal killers, every type of character under the sun can be found in Albuquerque, New Mexico. Here is our list of the 10 best characters in the Breaking Bad universe.
10 – The Salamanca Twins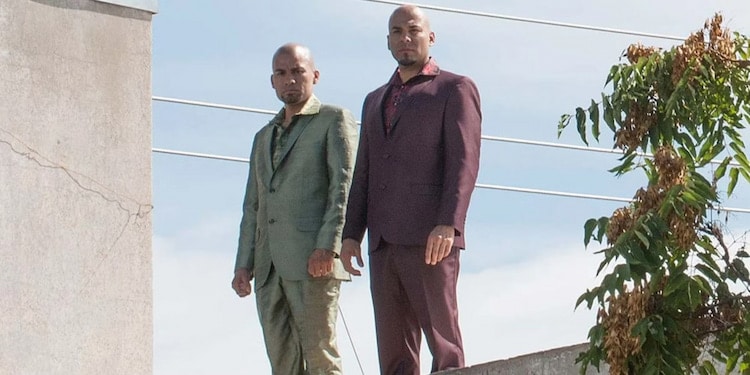 Marco and Leonel Salamanca, more commonly referred to as "The Cousins," play a small and quietly contemplated role in Breaking Bad. The build up to their brutal showdown with a certain DEA agent is a great example of Breaking Bad's excellent slow burn style.
The Cousins also appear in Better Call Saul and this appearance does an even better job at proving how badass they are. In the grounded world of Breaking Bad, it's especially impressive to watch this two-man army taking out an entire gang.
While the twins, played by Daniel and Luis Moncada, don't say much in the shows, they are the perfect example of how actions can speak louder than words.
9 – Hank Schrader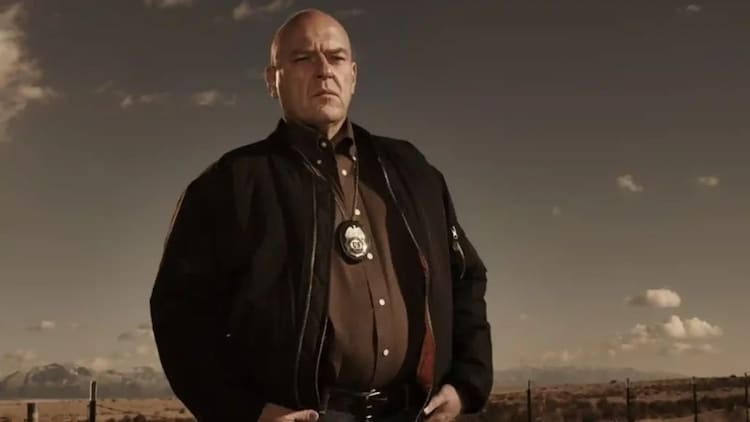 On to that certain DEA agent. Hank Schrader is loud, cocky, and a bit of a dick.
The beauty in this character is how effectively Dean Norris is able to play Agent Schrader. He nails the obnoxious side of Hank so perfectly, but his performance really shines when Hank is faced with the realities of cartel crime and his own mortality, barely surviving his encounter with The Cousins.
Hank is really put through the ringer in the second half of Breaking Bad's run as he edges closer and closer to catching Heisenberg. His untimely death in what is undoubtedly the best episode of the entire series, Ozymandias, is one of the greatest (and most heart wrenching) moments in the history of television. R.I.P. ASAC Schrader.
8 – Lalo Salamanca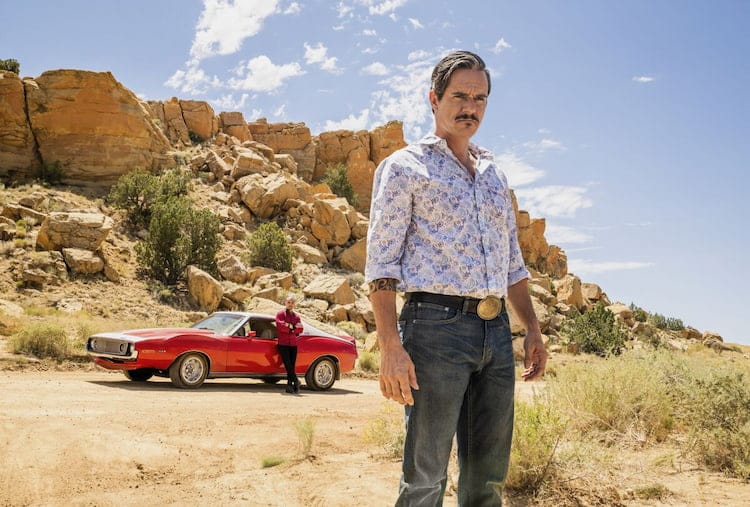 One of the standouts of the prequel series, Better Call Saul, is most certainly Lalo Salamanca.
He is vengeful, incredibly smart, and as violent as they come. Moving from scene to scene with a jarring and unnerving charisma, Lalo is just as likable as he is evil. Fending off a hit squad of 5 trained militia members, he also proves that he is not someone to be messed with.
Tony Dalton steals so many scenes as the new leader of the Salamanca drug operation, and his vengeful plotting against Gustavo Fring is one of the highlights of Better Call Saul.
7 – Ignacio "Nacho" Varga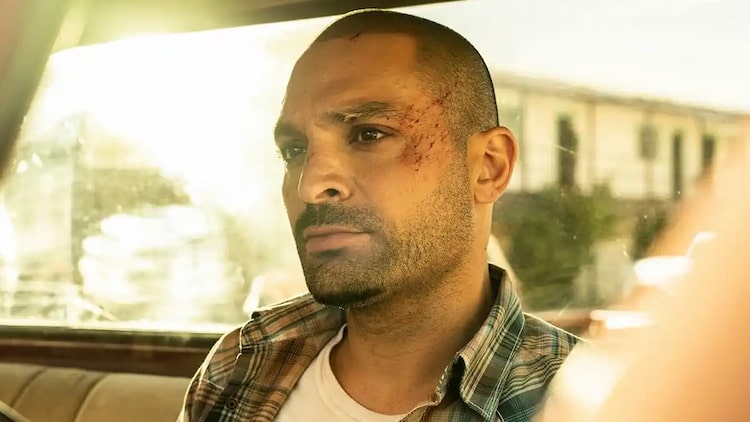 Now, when you think of tragic characters in the Breaking Bad series a few names probably come to mind… and while he might not be the most tragic character, Ignacio Varga is certainly up there.
Starting as a mid-level dealer in the Salamanca drug ring, Nacho works his way up and gains the trust of the crime family before being betrayed, manipulated, and beaten to a pulp all within the span of a few episodes.
Played brilliantly by Michael Mando, most famously known for one of the best acting performances in video game history playing Vaas Montenegro in Far Cry 3, Nacho is a character you absolutely cannot hate.
Doing everything he needs to save his father, Nacho goes through a ton of pain and hardship, ultimately meeting his demise as one of the most emotional deaths in the series. We won't forget you, Nacho.
6 – Kimberly Wexler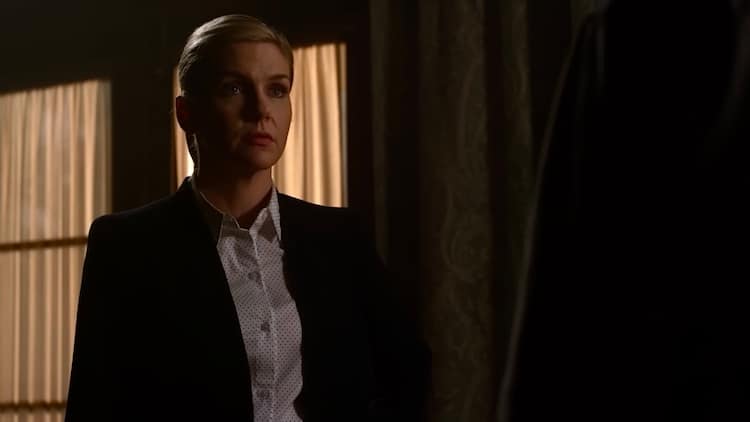 The love interest for Saul Goodman, Kim Wexler is a driven and morally steadfast woman who is as caring as she is fierce.
Rhea Seehorn is likable from her very first appearance, and after stealing your heart, does not give it back for a second. She firmly believes in doing things the right way but is slowly corrupted by her attraction to Saul Goodman, who slips on his own dark path.
Her journey from underling lawyer to badass public defendant – and accessory to Saul's earliest dodgy dealings – is a thrill to watch, and earned the actress two Emmy nominations for best supporting actress.
5 – Gustavo Fring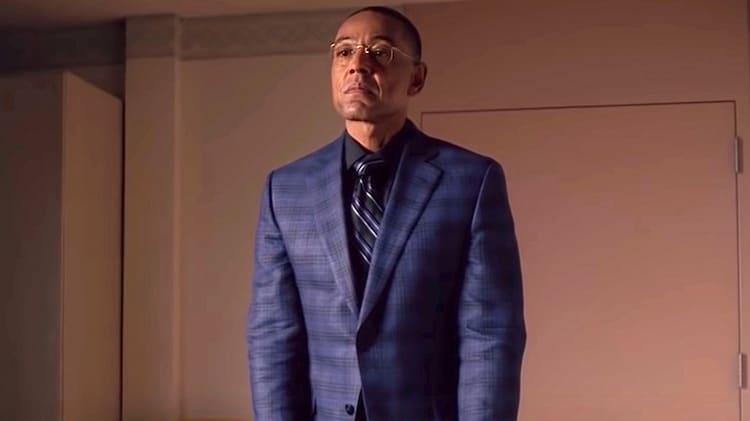 The biggest, the baddest, the most ruthless character in Breaking Bad.
Gustavo Fring is quite possibly one of the greatest villains of all time. He is played masterfully by Giancarlo Esposito, who was nominated for an Emmy for the role three times.
Gus is driven to madness after his partner is murdered in front of him by Hector Salamanca and he is forced to push the cartel's product. What follows is a seething slow burn plan of revenge against the cartel, where Gus keeps Hector alive (albeit in a crippled state) to learn about all the ways Gus dismantles his drug empire.
This eventually leads to his downfall as Walter White uses Hector to set Gus up for the most brutal death in the series: literally blowing him apart in the nursing home.
Gus is sophisticated and methodical about everything he does. His quiet demeanor is always a bit unnerving and when Gus has his moments to let loose, holy crap, does he!
4 – Mike Ehrmantraut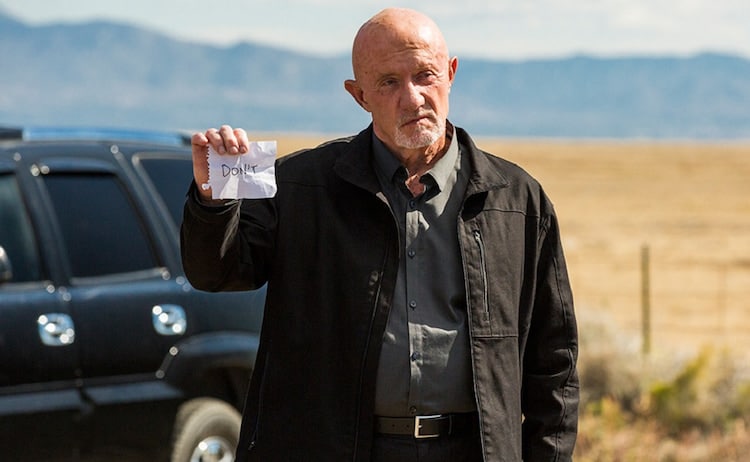 Mike Ehrmantraut is quite possibly the most badass character in the Breaking Bad universe.
He starts off as a dirty cop in Philadelphia, but after losing his son, he starts down a truly dark path from which he never returns. Arriving in Albuquerque to live a quieter life supporting his widowed daughter-in-law and his granddaughter, Mike is thrown into the world of drug dealing when tangling with Gus Fring, becoming his no-nonsense fixer.
Mike's descent into becoming a cold, hardened killer is a thrill to watch, and the legendary Jonathan Banks plays Mike with a somber flair that is always interesting.
His death is devastating, as is the case with most of the characters who cross paths with Heisenberg… but in typical Mike style, he goes out while saying one of the coolest lines in the series: "Shut the f**k up and let me die in peace."
3 – Jesse Pinkman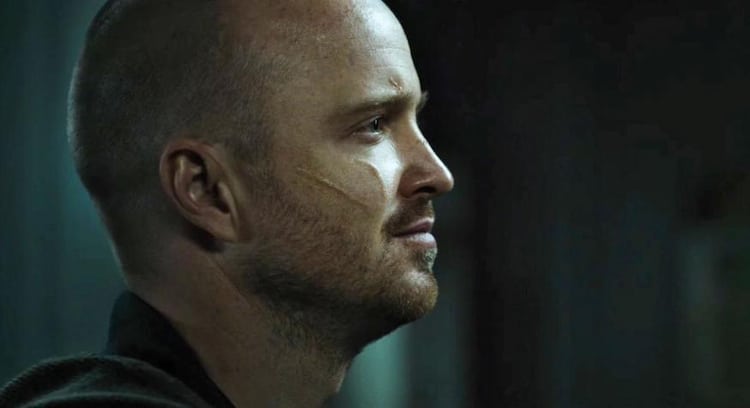 Jesse Pinkman is without a doubt the most tragic character in the history of Breaking Bad.
He is beaten up by a variety of characters, manipulated, lied to, cheated, betrayed, and even held captive as a meth-cooking slave by a group of neo-Nazis. This poor guy can't catch a break!
Aaron Paul, who won an Emmy three times for the role, is absolutely captivating as Pinkman; he plays the role with an earnestness that really makes you feel for him. Particularly powerful is the journey Jesse takes after having no choice but to kill an innocent man, Gale Boetticher, to save Walter White… and himself.
His guilt trip is a bumpy one but engrossing to watch. He does finally get a happier ending in the sequel movie, El Camino, but he sure went through hell to get there.
2 – Jimmy "Saul Goodman" McGill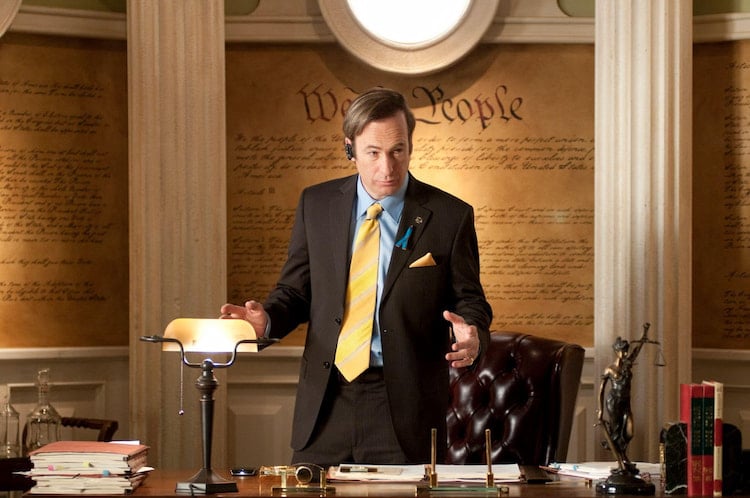 The star of the sequel series, Jimmy McGill (better known by his pseudonym Saul Goodman), is one of the most likable and entertaining characters of Breaking Bad.
He is a joy to watch in his titular series as we watch his journey from scummy conman, to determined public defendant, right back to dirty criminal attorney willing to do anything to help his clients.
His antics are always entertaining, but Bob Odenkirk really shines when portraying the more emotional side of Jimmy. The numbers don't lie; he received an incredible six Emmy nominations for the role.
He is a fast-talking lawyer with an eye for opportunity and one thing is for sure, if you're in trouble, you "Better Call Saul!"
Honorable Mentions:
Skinny Pete & Badger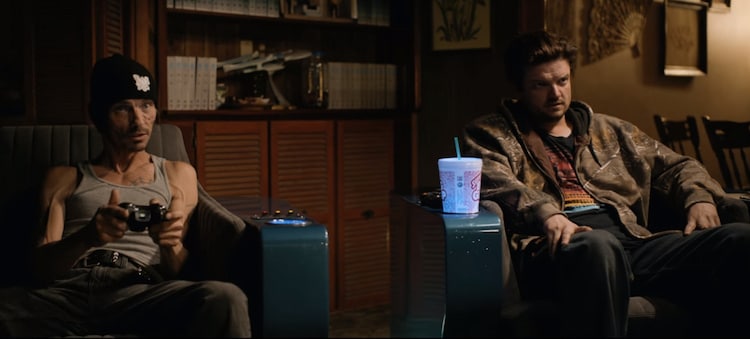 Jesse's best friends (and probably the best form of comic relief in the show), these two are as ridiculous as they are fun to watch. Badger's Star Trek screenplay idea is one of the funniest moments in the show, and Skinny Pete's piano skills are pretty unreal.
Todd Alquist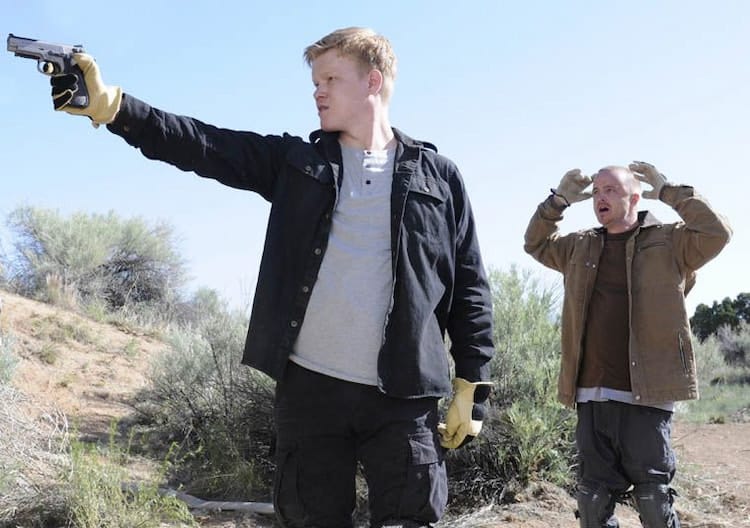 Todd Alquist is one of the darker characters in the show. He's quiet but totally sociopathic, and one of the darkest moments in Breaking Bad plays out when he murders a kid who witnesses the crew pull off a train heist without a second thought.
Later in the season, it is implied that he enjoyed that he did it. As Jesse would say, "Straight up psycho, yo!"
Skyler White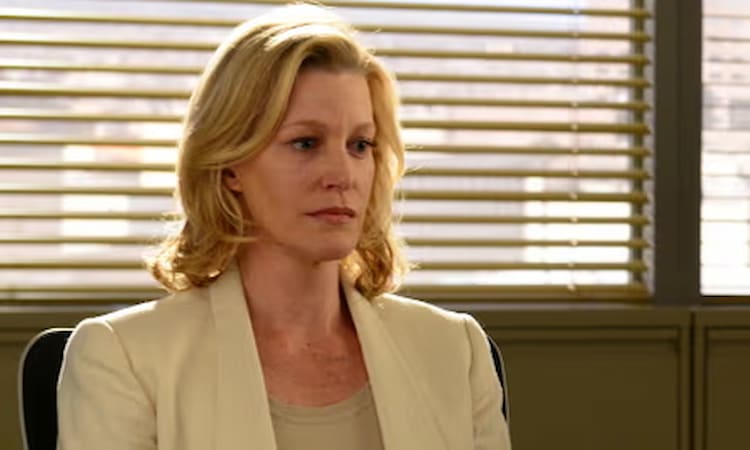 Skyler White is probably the easiest character in Breaking Bad to hate.
She can be whiny and annoying, but that is part of the brilliance of her character. Viewers dislike her despite her so often being the voice of reason! She is also the perfect partner to Walter White, as she can be just as manipulative and vindictive as he is. Anna Gunn won two Emmys for her performance and nailed it as the drug kingpin's wife.
1 – Walter White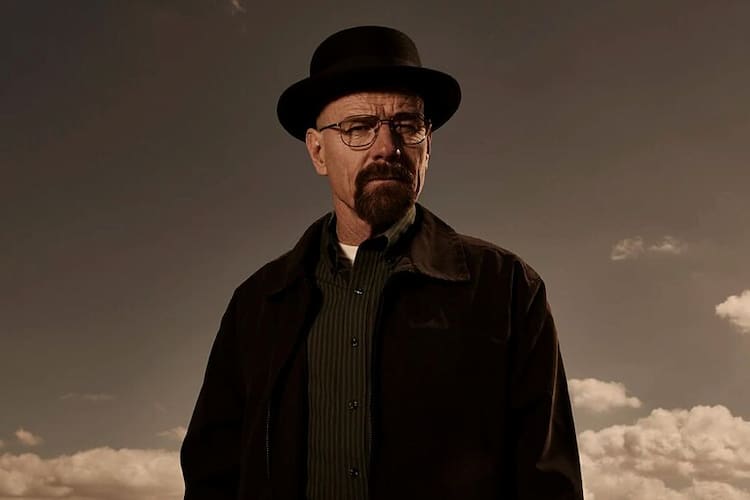 Walter White is one of the most brilliant characters ever brought to the small screen. Show creator Vince Gilligan wanted to create a new show where a man turns from "Mr. Chips into Scarface." It's pretty clear he accomplished what he set out to do.
None other than Bryan Cranston would be able to turn in this unbeatable performance as Walter White. The character growth is amazing in retrospect, when viewers are able to compare the timid schoolteacher from the pilot to the cold-hearted, drug peddling monster from the fifth season. Winning four Emmys for the role, Cranston established Walter White as one of the best and most iconic TV characters of all time.
Walt is a character that has a whole bunch of memorable moments, but his "I Am The Danger" monologue is still one of the greatest scenes ever – I get goosebumps every time. Walter amasses a fairly large body count, poisons a child, and even blows half of a man's face off, all in the name of making his methamphetamine empire thrive.
He does all this to ensure he can make enough money for his family before he dies of cancer… but at the end of the series, Walter finally admits that, at some point, he began doing this for himself, in what is one of the most emotionally powerful moments in the show.
He is incredibly smart, ruthless, and pure evil. Say his name… He is Heisenberg.
That's our list! What do you think? Do you agree with the list? Are there any other characters from the Breaking Bad universe that you would add? Let us know on our socials and in the comments down below.