Hey, what's happening cats and kittens? That spooky time of year will be here before you know it. Are you getting all the pumpkin-spiced goodies and other Halloween treats? Are you making plans to gather with friends? Maybe for a movie night? In my last article, I recommended films with a whodunnit theme. This time we will slink our way down the grand staircase of mystery mansions, and slip through the garden gate to get a view of some vicious vegetation! Remember these recommendations are not horror films but are what I consider to be purr-fect for that spooky vibe. Unless you're a vegetarian… Just kidding!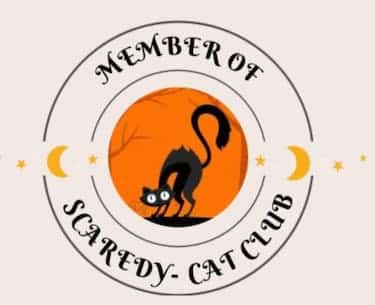 Why did the tomato attack the whole of humanity?
You don't know? Then you should watch the 1978 classic Attack Of The Killer Tomatoes! It was directed by John De Bello, who wrote the film with Costa Dillon and J. Stephen Peace. Starring David Miller, George Wilson, Sharon Taylor, and J. Stephen Peace, the all-American hero Lt. Wilbur Finletter.
Plot:
After being inundated with reports of people being eaten by tomatoes from all over the country. The president orders a special task force consisting of Lt. Finletter, who never goes anywhere without his parachute; Greg Colburn, an underwater expert who always wears his scuba gear; and a master of disguise named Sam Smith, who changes his outfit in every scene, and an Olympic swimmer named Gretta Attenbaum. Will this team of 'experts' be able to stop this swarm of furious fruit and turn them into tomato sauce?
This is truly a film that fits in the cult classic category. If you are a fan of the 1980 Airplane films, you will like this. There are plenty of visual gags. Because of its popularity, it spawned three movies and an animated series. I enjoyed this film as a kid, and I plan on watching all the not-so-terrifying tomato goodness this spooky season and beyond.
"Feed Me, Seymore!"
"On the twenty-third day of the month of September, in an early year of a decade not too long before our own, the human race suddenly encountered a deadly threat to its very existence."
STAN JONES – Narrator ( Quote from Little Of Horrors 1986)
Such an ominous beginning to a star-studded musical comedy called, Little Shop Of Horrors. This film is a musical retelling of the 1960 original. It was directed by Frank Oz best known for his work with the Muppets and Star Wars. The film was written by Howard Ashman, Roger Corman, and Charles B. Griffith. Now for that star-studded cast: Rick Moranis, Ellen Greene, Vincent Gardenia, Steve Martin, Bill Murray and John Candy.
Plot:
In the the most seemingly unlikely of places is a flower shop in an area of New York known as Skid Row is where we find Seymour Krelborn. A meek and clumsy man who was taken in by Mr. Mushnik despite what appears to be an act of kindness, treats Seymour very badly. He is secretly in love with his coworker Audry. One day, Mr. Mushnick tells them that he will have to close the shop for financial reasons. Audry suggests to Seymour to show their boss the unusual plant he found. He named it Audry II. Mr. Mushnik places the plant in the display window, which, due to its uniqueness, draws new customers.
One day, the plant starts to wilt. Seymour tries everything to bring life back to Audrey II, only to discover by accident that the plant can only survive on blood! As it grows, it gains the ability to sing for its supper! Audry's abusive dentist boyfriend becomes its first meal! Who's next on the menu? Will Seymour and Audry live happily ever after? Will Audry II devour all human life in Skid Row or even the world?
I love this movie. What stands out to me is the music! This film has one of the best soundtracks! With its classic do-wop sound, you will certainly catch yourself singing along as you watch this movie. A must for any movie list, spooky or otherwise.
Why You Shouldn't Use Radioactive Monster Cells To Help Your Plants Grow!
Especially if those cells belong to the most iconic monster known throughout the world as Godzilla! This King of Monsters has faced many foes, including King Kong. This film called, Godzilla vs Biollante is a sequel to Godzilla 1985, where Godzilla faces a unique adversary, an adversary that has been created using his cells! The film was directed by Kazuki Ômori, Koji Hashimoto (earlier film clips) (uncredited) and Kenjirô Ohmori (earlier film clips) (uncredited). It was written by Shinichiro Kobayashi, Shin'ichi Sekizawa and Kazuki Ômori
Cast (in credits order)
Kunihiko Mitamura, Yoshiko Tanaka, Masanobu Takashima, Kôji Takahashi, Tôru Minegishi, Megumi Odaka, Toshiyuki Nagashima, Ryûnosuke Kaneda and Kazuma Matsubara
Plot:
After Godzilla falls into a volcano, a mercenary from the Middle Eastern nation of Saradia collects the cells, and geneticist Genichiro Shiragami is tasked to study them. However, the cells are sought by various groups, leading to a terrorist attack that kills Dr. Shiragami's daughter, Erika. Desolate by the loss of his daughter, he retreats into isolation. His only comfort is the red roses she grew and loved. Meanwhile, the Japanese government plans to create a countermeasure in the form of a bioweapon should Godzilla find a way out of its molten tomb. They enlist the aid of Dr. Shiragami, whose experiments result in a monstrous new mutation.
Will this bio-weapon destroy Godzilla once and for all?
I love Godzilla! All the destruction, chaos, and atomic blasts make me feel like a kid again. This is not the first time I have recommended a Godzilla film to watch in an article. Check out: What To Watch When You're Sick. Well, That's all the suggestions I have for this club topic, vicious vegetation. What films would you suggest for this topic? If mysteries are more your thing during the spooky season or anytime, then read the article entitled, Scaredy-Cat Club Presents: It's A Mystery!