Does this describe you? In preparation for the spooky season, as it encroaches upon your door, you search for hand soaps and fragrances, cute theme projects, and home decor. You cackle with glee and declare your love of Halloween. Your friends are puzzled by your enjoyment of All Hallows Eve. The cause for this is that, unlike them, you don't watch horror films. The mere sight of blood and gore makes you vomit, or when one of your familiars talks about a Stephen King novel being adapted to film, the image you conjure in your mind is so terrifying that your whole body shakes as if you are lost, and naked in a snowstorm. It was from this that you were bestowed the title of scaredy-cat. There's nothing to be ashamed of. I think there needs to be a club. A place where we can share what we love about Halloween and watch movies. I have a few suggestions. Nothing too scary, of course.           
A good mystery is the purr-fect way to start the spooky season.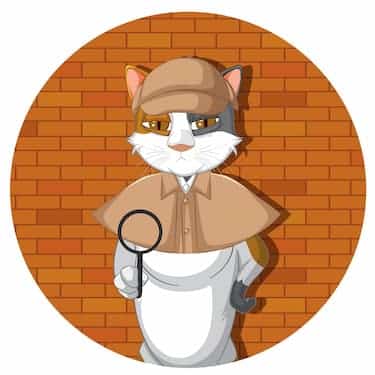 What do you get when you take a classic board game with a murder mystery theme created in 1943 and make it into a movie? You get a classic from 1985 called Clue with an all-star cast, including  Eileen Brennan, Tim Curry, and Madeline Kahn.
Plot:
Six guests are anonymously invited to a strange mansion for dinner, but after their host is killed, they must cooperate with the staff to identify the murderer as the bodies pile up.
As you can see from the trailer, this movie has laughs from beginning to end. It is also fast-paced. Mrs. White, played by Madeline Kahan, is my favorite; she is so beautiful that it can leave you aww-struck. Even though she wears the clothes of a widow, she is anything but grieving. See for yourself in this clip called Flames. This is at the top of my spooky season watch list.
Oh, Arnold!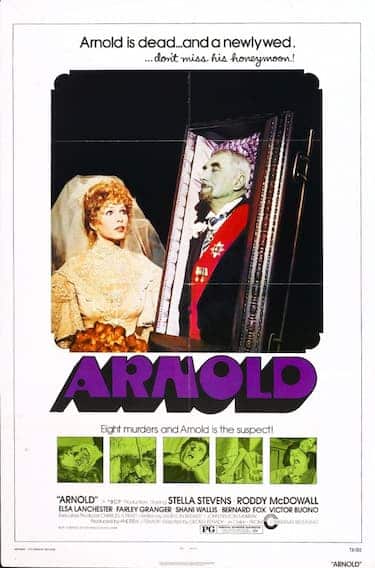 Plot:
Lord Arnold Dwellyn is dead… and a Newlywed. That's right, his lordship tied the knot on the day of his funeral with his grieving widow in attendance. Why would Karen agree to such an arrangement? Simple, money. If Karen remains the devoted lady of the manor for as long as she lives, she will be told where a vault of money is hidden on the estate. The question is, for how long? For it seems Arnold wishes for her to join him for all eternity sooner rather than later.
Just like Clue, the movie has a plethora of colorful characters. My favorite is Constable Henry Hooks, played by Benard Fox. Henry really believes he has great detective skills, but the truth is he wouldn't know a clue if it was one inch from his nose. Despite this, he is quite endearing.
Larry Abbot would make a great member of the Scaredy-Cat Club
This film has everything the other two films have, plus a family curse. This film was written, directed, and stars the comedic genius known as Gene Wilder. His leading lady was played by his wife, Glida Rader, along with good friend Dom DeLuise.
Plot:
With the top Radio show in the country, Manhattan Mystery Theater's stars Larry Abbot and Vicky Pearle decide to get married at the Abbot Mansion, where the matriarch and Larry's favorite Aunt live. When strange things start to happen, Larry seems more nervous, stumbling over his lines, and needs reassurance that his tie is straight. Could it be he is getting cold feet? Perhaps he is concerned about what his family will think of his fiancé. Or could it be something more sinister?
Will Vicky and Larry walk down the aisle into their happily ever after? Or Will Larry be literally scared to death?
This movie has so many fantastic moments! The special effects are top-notch for the time. What stands out to me in this film is Dom DeLuise's performance as Aunt Kate. I never knew he could look so pretty in a dress. Here are two of my favorite scenes. Aunt Kate's announcement, and Has he been at It again? 
I hope you enjoy these cinematic choices whether you're a scaredy-cat or not. Everyone should be able to enjoy and prepare for the spooky season in their own way. If you would like to see more non-scary, family-friendly viewing, then check out my article Spooky, Kooky, Family Fun!  What To Watch When Trick Or Treat Is Done.
What films do you like to watch to prepare for the spooky season?