Hollywood is never a dull place. We get a ton of blockbusters every year, and more often than not, some drama accompanies them. The Marvel Cinematic Universe is at the forefront of the blockbuster scene, and some have not taken too kindly to the highest-grossing film series of all time. The MCU has polarized the industry, with many arguing its place in cinema, and it's starting to get a little juicy.
Some of the greatest filmmakers in cinema history have had some things to say about the MCU. The iconic director, Martin Scorsese, doesn't feel that Marvel films are true cinema, saying, "It isn't the cinema of human beings trying to convey emotional, psychological experiences to another human being." Ouch!
Jane Campion, the director behind The Power of The Dog, was quoted saying, "I hate them. I actually hate them. They're so noisy and ridiculous." Even Alejandro G. Iñárritu, the terrific director behind The Revenant and Birdman, thinks that Superhero movies are for children.
Ridley Scott and Francis Ford Coppola are among a host of others who has voiced displeasure with the MCU and superhero movies at large. Roland Emmerich, the disaster film master, expressed concerns that superhero movies ruined his genre.
Quentin Tarantino has made a few comments about the superhero movie status quo, and while he isn't completely against them, he's not a fan, either. He doesn't think the Marvel actors are true movie stars, but rather their characters are. He feels that this is the worst time in Hollywood cinema and longs for the Golden Age of Hollywood.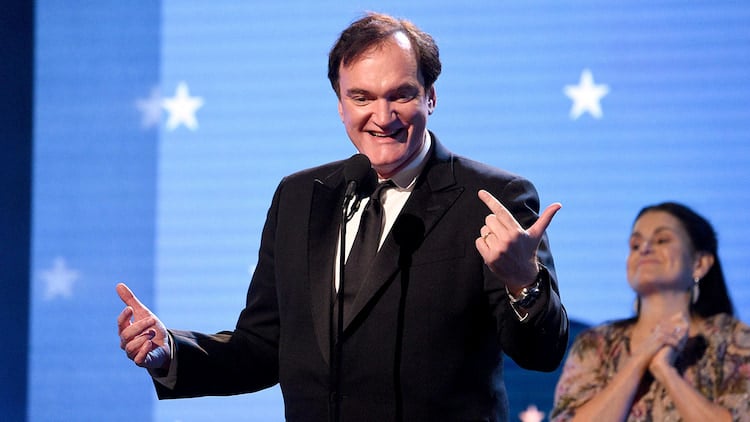 While it may seem petty, these auteurs do have a point. No matter what side you sit on, it must be admitted that the MCU films are rarely cinematic gems, and the effect that the MCU has had on the industry has been massive. Many draw attention to the Marvel-ization of Hollywood and how cookie-cutter blockbusters are punched out with dazzling eye candy and no substance. The rest of the industry seems to be following in stride because, at the end of the day, it's working and making the big studios big money.
That isn't to say that one of these films can't transcend the usual superhero white noise and blow everyone away. The Dark Knight is the perfect example and is a truly great film ranking among some of the best films ever made.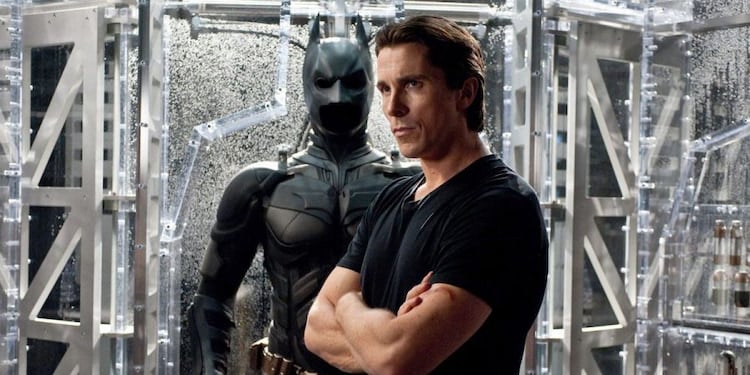 There are also superhero films that are culturally significant. Black Panther's success was a huge moment for African-American cinema. Shang-Chi and the Legend of the Ten Rings did an incredible job representing Asian culture. Without Marvel, we may never have seen a film as successful as these, led and created by people of color.
Marvel actors have come to the defense of their films, and even the legend himself and long-time collaborator with Tarantino, Samuel L. Jackson, fired back at criticisms of the MCU. Responding to Tarantino's comments about Marvel actors not being movie stars, he said, "It takes an actor to be those particular characters. The sign of movie stardom has always been, what, asses in seats?" The MCU is definitely putting asses in seats.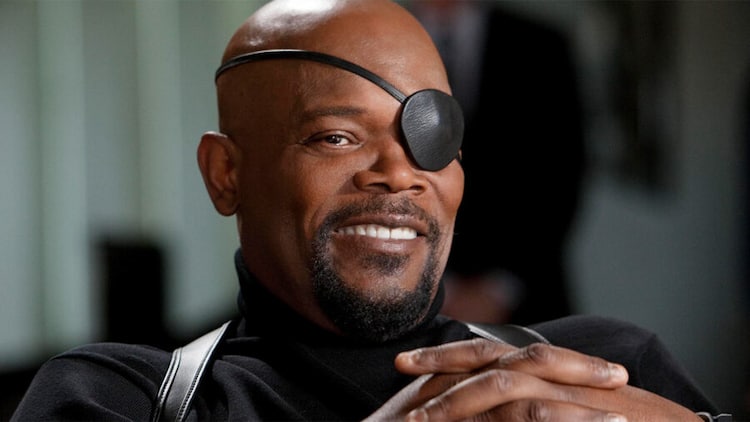 Simu Liu, the star of Shang Chi, had a terrific response to Tarantino's pining for the Golden Age of Cinema. Holding nothing back, he tweeted this: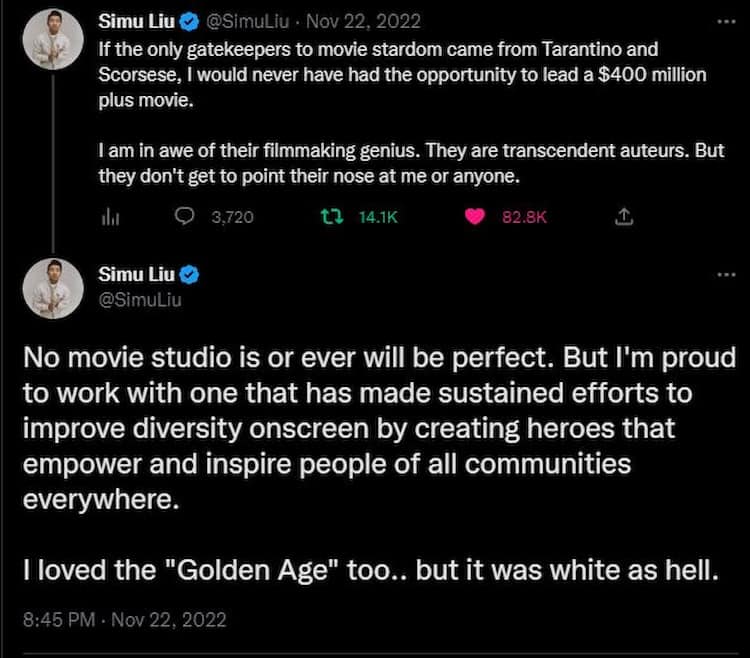 As long as it has been around, Hollywood has been criticized for whitewashing, and it's great to see Marvel making strides toward more inclusion in cinema.
So, with all that said, do these Hollywood icons have a point about Marvel and its films? Well, yes and no. Sure, Superhero films are not the best films most of the time, but they do deliver exciting and thoroughly entertaining experiences time after time. Add that to how profitable these films are, and it makes sense that they keep getting churned out. No other branch of cinema represents minorities as well as these films, and the power of inspiration that holds is too important not to mention.
Regardless of your thoughts on superhero movies, they are here to stay and are incredibly culturally important.
What are your thoughts on superhero movies and their impact on the industry? Do you think the Hollywood legends have a point, or should they quieten down a bit? Let us know in the comments below and on our socials.
Stay super, everyone!