Avatar: The Way of Water is finally in the cinemas, and I was fortunate enough to watch it during an advance screening. Thirteen years is a long time to wait for a sequel, but the real question is: was it all worth it? The short answer is: absolutely. The article would be way too short if I only give you this answer, though, and, don't worry, I have plenty of thoughts.
If you haven't seen The Way of Water just yet, then this is a warning for you as we will step into SPOILER TERRITORY.
We left Jake Sully (Sam Worthington) and Neytiri (Zoe Saldana) behind on Pandora after they defeated the Sky People aka Humans and sent them back to Earth. Since then, the couple has been busy. They have four children to take care of: three of their own and one girl Kiri (Sigourney Weaver) who was conceived in Dr. Grace Augustine's Avatar's womb after she died. We don't get an answer in this movie about how that happened, but given the implications, it will have to do with Eywa, the force that connects everything on Pandora. We also have a young human boy who was left behind with the scientist because he was too young to be put into cryo sleep in order to get back to Earth. Now this boy, "Spider" (Jack Champion) turns out to be the son of Colonel Quaritch (Stephen Lang). As someone who barely knew his father and was raised by the Na'vi and humans, he is an essential piece of the puzzle.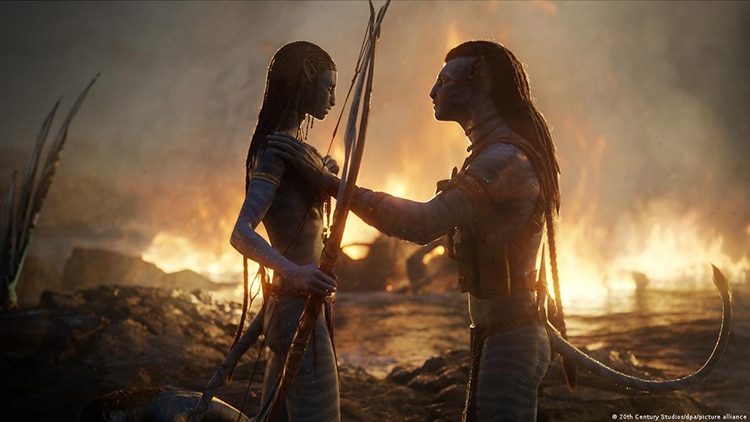 The humans were busy bees, you see, and, behind the scenes, they prepared Avatar bodies for their best soldiers and saved their consciousness and memories of them to be transferred in these bodies in case anything was to happen to them. Colonel Quaritch, therefore, is back. It's many, many years later, mind you, because we have a pretty significant time jump between the two movies. The filmmakers don't revealed exactly how much time has passed, but, based on the children's ages, it's fair to assume it's been a good 15 years.
Colonel Quaritch and his team have a mission to kill Jake who is the leader of the Omatikaya and who's been leading successful attacks against the humans ever since they've returned to Pandora. The colonel ends up capturing the kids, but after their escape, Spider is the only one left in his hands. Jake and his family decide to leave the Omatikaya behind in order to protect them from the colonel's madness. They hide among the Metkayina Clan who live on the shores of the ocean.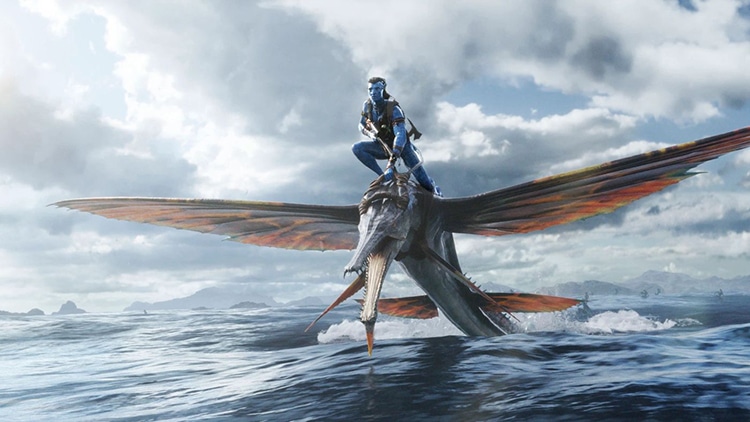 James Cameron, once again, spends a good amount of time world building, which also showcases his well-known love for the ocean. What I truly loved in the first Avatar film was how in harmony the Na'vi were with nature. This harmony gets an even bigger emphasis in this sequel. We are introduced to plenty of new species in Pandora's ocean, one more gorgeous than the other. However, one creature takes the spotlight: the tulkuns. The tulkuns are whale-like creatures that are highly intelligent, as intelligent as a Na'vi.
These tulkuns also have their own culture, which also forbids them any form of killing, which of course comes to play very quickly. They are the soul brothers and sisters of the Na'vi and form a special bond on a one-on-one basis. In the first Avatar film, Cameron already heavily criticized how humans destroy everything that stands in their way, but he was not done yet. Later we find out that the humans have a special unit that hunts the Tulkuns exclusively. Why? Resources. The tulkuns contain a yellow liquid called Amrita that stops human aging. I don't think I have to point out how this critiques the whale hunting that's been plaguing our world for so long.
It's heartbreaking to witness the tulkun hunt; it's as gut-wrenching as it can be. It is also the pivotal scene that brings Jake out from hiding. The Na'vi, once again, face off with the humans, but this time on a much smaller scale. I loved the end fight, which was a relentless 20-30 minutes.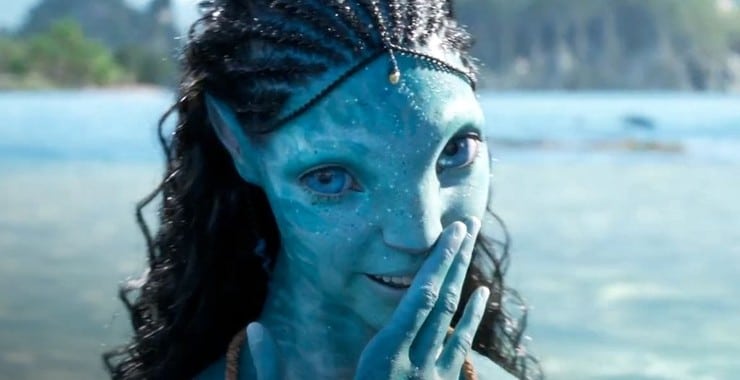 While I can easily say that I absolutely LOVED this second movie, I will also have to point out two of my problems with it.
The absence of composer James Horner is heavily felt throughout. The music was underwhelming for the most part and only really worked when they brought back the themes that Horner had composed for the first film. Simon Franglen simply couldn't capture the world of Pandora the same way Horner did, which was a bit of a shame. I personally think that the right choice would have been Ludwig Göransson who is absolutely phenomenal when it comes to giving native tribes a musical voice, which he already proved with Black Panther: Wakanda Forever, The Book of Bobba Fett, and The Mandalorian.
My other problem with this sequel was the underutilization of Zoe Saldana's Neytiri. While I loved how much emphasis Jake and the kids' relationship got, Neytiri was largely sidelined. I listened to interviews before watching the movie, and Zoe often mentions how Neytiri will have a hard time finding balance as she has to leave behind her people, but I felt like this aspect of the story was not put into enough perspective. That's why I hope that she will get a much bigger role in future installments because we got many unanswered questions after this movie.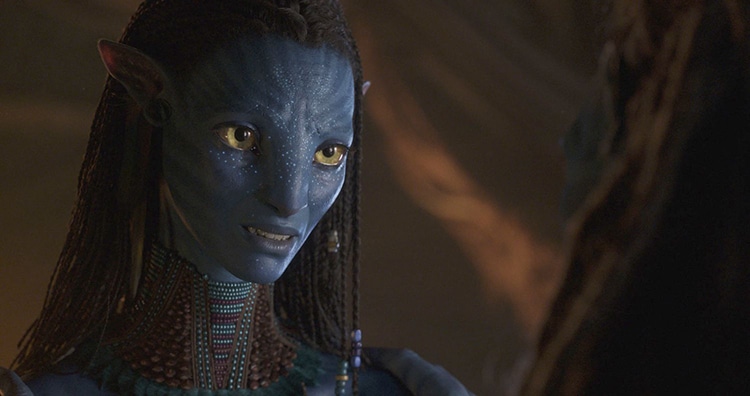 Kiri's connection to Eywa gets a big chunk of the story. She is also able to talk with her mother at one point, which results in a very serious seizure. Norm (Joel David Moore) and Max (Dileep Rao) even warn Jake that if she connects to Eywa again it could be fatal. Interestingly enough, Kiri gets seizures as she tries to ask her mother who her father was. That question did not get an answer in this movie, so we can hope for it in the upcoming ones.
The tulkun storyline is also not over. The fourth movie is titled The Tulkun Rider, which probably refers to Lo'ak (Britain Dalton), Jake and Neytiri's son who becomes the soul brother of an outcast tulkun in this movie.
There's also the question of what will be Colonel Quaritch's next step moving forward. Even though Jake seemingly kills him, Spider decides to save him, yet leaves him behind once he does so.
Neytiri is also faced with the loss of one of her children, Neteyam (Jamie Flatters), which ignites a fire in her that we saw glimpses of in the previous movie when she lost her father. But this fire is a lot more powerful than it was before, and we clearly only just got a glance at the tip of the iceberg with her.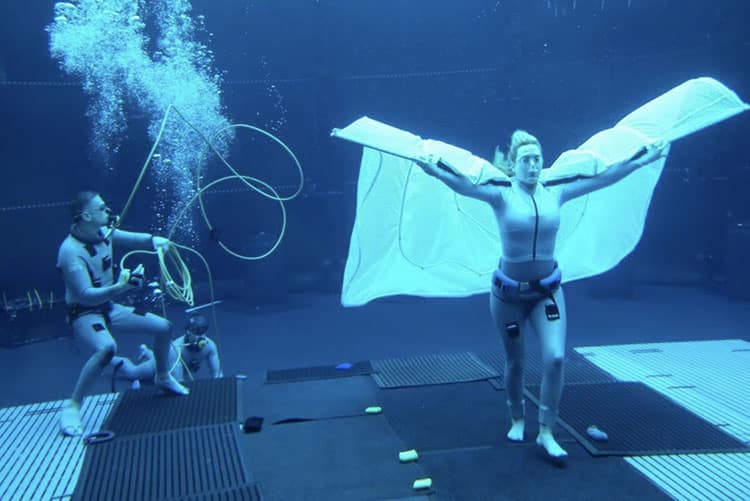 Avatar: The Way of Water was well worth the 13-year wait because it not only improved massively on the visuals (which were already outstanding in the first film), but it also brought a lot more depth to Jake and Neytiri's story. I loved the theme of family and the inner conflicts that it brought with itself. It was all beautifully done both in story and in visual artistry. Those who say it's a retelling of the first film clearly did not pay attention to it. I was a bit surprised by Cameron's decision to bring back the original enemy (Quaritch), but, at the same time, his involvement had a deeper effect on the whole story.
I HIGHLY recommend watching The Way of Water on the big screen. It's not only breathtaking to look at, it's incredibly exciting and emotional as well. The three hours of runtime literally flew by so quickly that I was disappointed when the end credits started to roll. I definitely wanted to see more!
Can't wait to go back again and again and rewatch this film. In the meantime, I will watch this as many times as possible in the cinema.