As July 1st nears, my anticipation is rising for the second half of Matt and Ross Duffer's Stranger Things Season 4. Excited would be an understatement. I. Can. Not. Wait. for this half of the season to release!
Last week, Netflix released a new trailer, and man is Volume 2 shaping up to be the most tragic season yet. Dare I say jaw-dropping. Devastation is looming over all of our beloved characters, and no one is safe.
The Duffer Brothers announced that there will be a major body count in the second half of this season. This is setting up to be the most gruesome season yet. I mean, is anybody safe?! Who is going to die?! I'm not ready to lose anyone.
Plus, is Hawkins prepared for another mass devastation? I mean is anyone ever prepared? No. After the loss of 30 people in Season 3, I have to wonder, how many deaths will be enough? And how will these future events affect the town's view of the Hellfire Club and their friends? The town is already reeling and on a mass search for the club members. Who's to say they won't hurt one of the kids or their families in the process. No matter what, it seems, between Vecna ((Jamie Campbell Bower) a.k.a. 001, Peter Ballard, Henry Creel) and the town, there's no easy way out.
ALL ISN'T WELL FOR HAWKIN'S FINEST
It's the battle of the ages. Not only is there a fight with Vecna, but also with the U.S. Military and Russia. This is probably the biggest fight yet, and on top of that, the group is split up all over the world. How on Earth is this season going to end? Will El (Millie Bobby Brown) reunite with Hopper (David Harbour)? Is Max (Sadie Sink) going to live? Are Steve (Joe Keery) and Robin (Maya Hawke) going to fall? Is Eddie (Joseph Quinn) gonna die? Someone, please protect him at all costs because I'm pretty sure Eddie is gonna die. Speaking of Eddie, how badass is he?! Shredding on the roof of an RV in the Upside Down while in the middle of the battle with Demobats flying. What a King!
Side Note: Is Eddie 010? In the first episode of Volume 1, Eddie mentioned to Chrissy (Grace Van Dien) that he had buzzed hair after she told him he looked different. Now, this could all be a coincidence; however, it is possible. Plus, it would make for a crazy twist.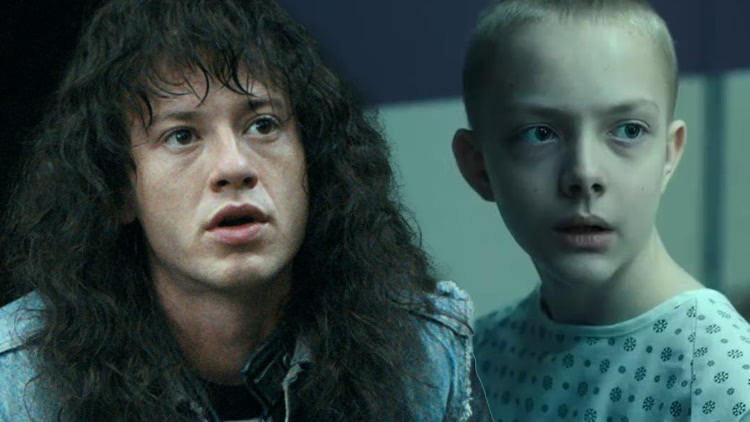 Let's not forget my favorite Mom, Steve, who's in pretty rough shape and still fighting alongside Nancy (Natalia Dyer) and Robin. The trio is back at the Creel house in the Upside Down. Frankly, I don't think their fight with Vecna will end well for Steve or Robin. Between Robin being tangled up in Vecna's vines and Steve's wounds, I'm sure things will take a pretty fast turn.
Don't even get me started on the tearful hug between Will (Noah Schnapp) and Jonathan (Charlie Heaton) in the Surfer Boy Pizza shop. Nobody messes with the Byers!
Side Note: I absolutely love the friendship between Jonathan and Argyle (Eduardo Franco). Hoping these two make it to Season 5 because I need more Argyle content in my life.
FROM RUSSIA WITH LOVE
With the help of Murray (Brett Gelman), Hopper and Joyce (Winona Ryder) are finally reunited. It was such a long-awaited, bittersweet moment. But hold on lovebirds, your battle has only just begun. Demogorgons and the Mind Flayer, oh my! I cannot tell you how scared I am for Hopper. Right now it doesn't look like it is going to end well for him. I mean maybe the Duffer Brothers are just trying to make us think that he isn't going to make it. Right?! I know we already *lost* him once but I am not ready to officially lose Hopper. His dynamic with El has truly been one of my favorite moments. Not only did Hopper get a second chance to be a father, but El gained a kind, loving father. Maybe that was their moment and now it's the right time to officially say goodbye.
And just when I thought Joyce and Hopper would finally get their happy ending. This happens. The last time a character we loved and that Joyce was in love with, didn't survive a Demogorgon attack. Boy, am I experiencing deja vu in this trailer.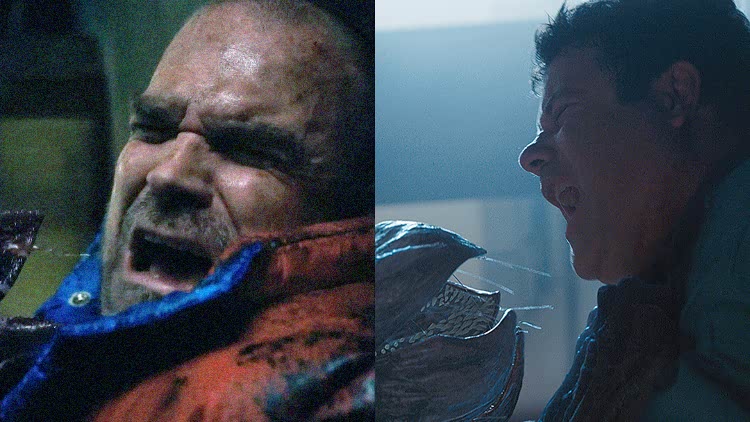 It was bad enough when we had to watch the lovable Bob (Sean Astin) die a horrible and gruesome death. But now we have to watch Hopper go through the same thing?! And by his reaction, I'm pretty sure he's in a lot of pain… Also, where is Joyce?! Please tell me she is okay and is just helping Murray burn Demogorgons to a crisp.
Side Note: What's up with the Russian's creepy museum of dead Demogorgons and the Mind Flayer in tanks? Like why would you even have those things? Was the lab infiltrated by Russians? Is Papa a Russian spy?! Either way, it's scary as hell. Pretty sure we'll see more of the Mind Flayer and Demogorgon armies in Season 5.
EL AND WILL: FROM STRANGERS TO FRIENDS TO ENEMIES?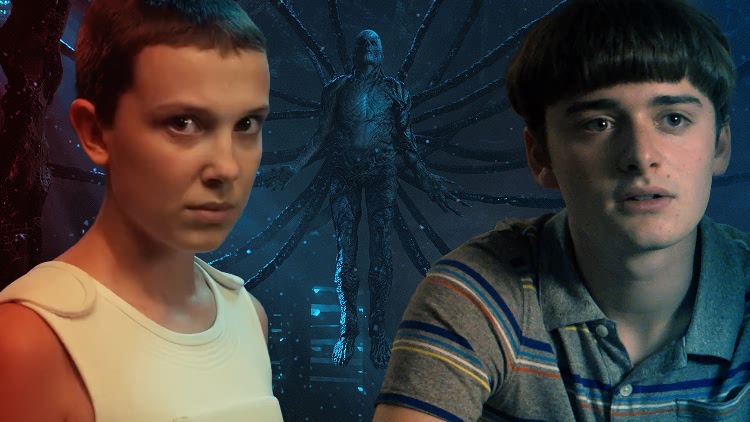 Since the show's beginning, Will and El's lives have been crossed. Both El and Will seem to be good friends. But all seems too perfect. This is the first season that Will has not had to deal with any monsters or strange occurrences. Minus the U.S. Military interfering and destroying their new home. However, when it comes to El, Will's problems don't seem to be going away anytime soon.
It all began when El first re-opened the gate. If the gate had remained closed, Will would still be living in Hawkins, free from all of the pain the Upside Down has caused him. There would be no Zombie Boy. No Mind Flayer possession. No Starcourt massacre. No living in protective custody in California. Instead, Will could be with his friends back in Hawkins. In season 3, we saw how frustrated and hurt Will was. He had lost so many moments with his friends and hated where all their lives were. He was, in fact, an outcast. All of this anger and frustration led him to destroy Fort Byers.
With a devastating season finale approaching, I have to wonder how many of his friends he will lose? And if Will lost any of his friends and/or family, could that be his breaking point? Will was friends with Mike (Finn Wolfhard), Dustin (Gaten Matarazzo), and Lucas (Caleb McLaughlin) first. How much does El truly matter to him? When Mike arrived in California, Will was still clearly jealous of El's relationship with Mike. Will and Mike were no longer best friends. And Will has made it pretty clear that he is not supportive of El's actions of lying to Mike. Also, not once has he stepped in to defend El whenever she was being bullied by Angela (Elodie Grace Orkin). You can see the sadness he feels for El, yet he does nothing.
On top of that, Will has been painting more frequently, and we have yet to see what he's been painting. Is it Vecna? The Creel house? The Mind Flayer? An Evil El? All of Vecna's victims? Whatever he's been painting, Will is definitely hiding something.
Side Note: Could the Mindflayer or Vecna already have a grip on Will? And if not, could he be of interest to Vecna? After all, Vecna is considered to be a Wizard, and who else do we know that is a wizard? Will! So does Will already have his own powers that have been dormant? Can he see the future? Or Will gain his own Eldritch powers like the ones Vecna possesses? And is there a greater Evil than Vecna that selected Henry and gave him his Eldritch powers?
Now the question remains. Will Vecna escape from the Upside Down? And whether he does or doesn't, will he survive the season finale? And who are his next victims?
011'S DESTINY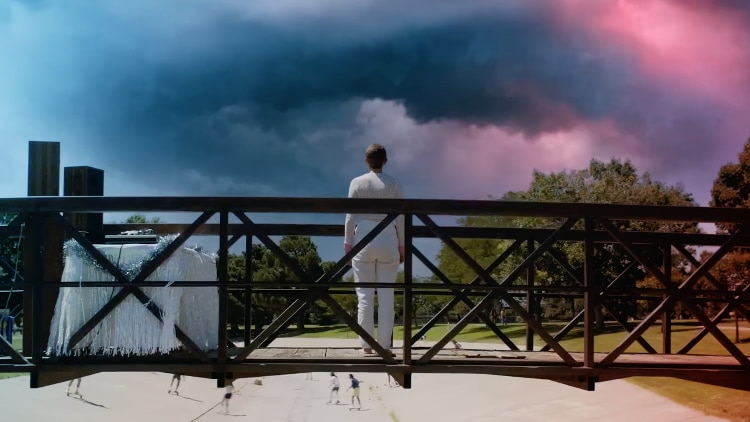 Before you go and binge Stranger Things before the release of Volume 2, I do have one last thought. In the trailer, we saw El on a bridge with blue and red clouds in the sky, similar to those in the Upside Down.
We also saw her in Vecna's lair. Could El be conjuring up a new gate direct to Vecna? All we know is that this will be her biggest battle yet. Who will win? Vecna or El? El has been at the center of this series. She has been through plenty of arduous and life-threatening situations. From the moment she was born, her entire life has been decided for her by Papa. That was all she knew. The day she escaped Hawkins Lab was the day she truly started living. She found new friends and family that helped make her whole.
When El banished 001 to the Upside Down, it was the first moment she truly let her powers shine. However, that day also influenced her future. She knew she needed to survive. That no one could control her. Not Papa. Not 001. Not anyone but herself. For too long El has carried the weight of her past mistakes. Questioning whether she was a hero or a monster. I believe after the events in the final episode of Volume 1, El truly knows her worth and is going to come back even stronger. Let's just hope she's ready to face Vecna. Will Vecna gain control of her mind and bring her to his side? Or will she stand her ground? El's fate is in Vecna's hands now. Only time will tell.
All our questions shall be answered soon. What do you think will happen? Stranger Things Season 4 Volume 2 Episode 8 "Papa" and 9 "The Piggyback" launches Friday, July 1st!