Here's another iconic PlayStation startup:
From 2006 through 2017, the PlayStation 3 had some stiff competition. Facing the likes of the Xbox 360 and the Nintendo Wii, Sony had to bring their A game on this console generation. Many new innovations were in the forefront of console and gaming technology, much like during the PlayStation 2's life cycle. For example, the Sixaxis controller brought motion control aspects to games, offering a more immersive experience. Also, a better processing chip meant graphical upgrades, supporting more life-like textures and renders. The graphics became more polished instead of the blocky renders that the PlayStation 2 had during its run.
With such fierce competition, the titles the PS3 had would be just as groundbreaking. Here are some of my personal favorites in no particular order, along with favorites from some of our other Couch Soup contributors. These are the games that define this console generation.
Demon's Souls (2009)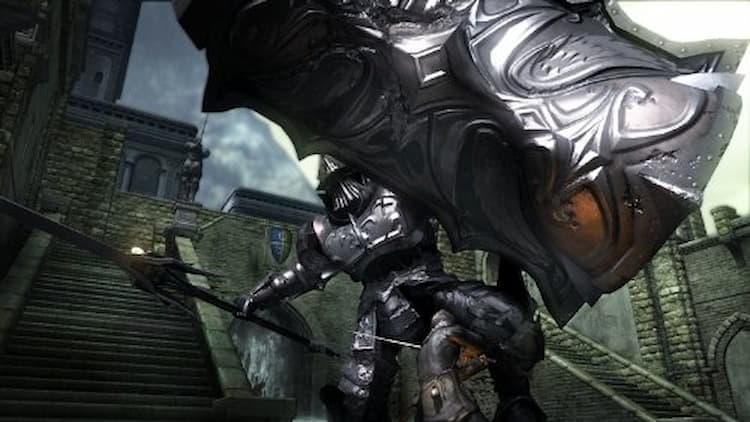 This title jump-started the Soulsbourne genre from the fine folks at From Software. These games are dark fantasy action RPGs that center around grounded gameplay mechanics such as stamina management, bleak and desolate game worlds, and a story so vague that players are left to find it to understand it. With all these frustrating and pessimistic features, why play it? Well, a bit of curiosity comes a long way. Exploring the kingdom of Boletaria is whimsical and fascinating. And with so many bosses to fight, it is rewarding figuring out how to beat them after numerous tries. One boss, in particular, is a Rube Goldberg machine with so many moving parts to beat it. And with the story being vague, players can figure out what really happened to the game's world and why it was this way. But fret not for those who haven't played the PS3 version! The remastered version of this game is currently out on the PlayStation 5, and the game has undergone a much-needed upgrade thanks to the folks from Bluepoint Games.
Assassin's Creed II (2009), Brotherhood (2010), and Revelation (2011)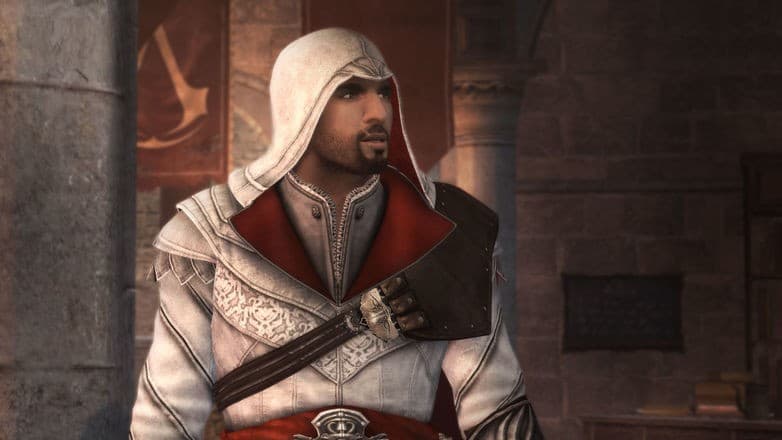 The second storyline in the Assassin's Creed franchise centers around Ezio Auditore, and the game brings a more expansive open-world experience. From the cities of Florence, Venice, and Rome in Italy to Constantinople (now Istanbul) in what is now Turkey, the cities are as much of a character as Ezio himself. Each street corner is painstakingly recreated (at a smaller scale) with so much detail that you can enjoy as Ezio traverses the rooftops with ease and takes the occasional leap of faith. Ezio perches atop certain parts of the city to view and unlock more of the game's map before taking a dramatic dive to land on a cart of hay!
For Ezio himself, players experience his upbringing in nobility to becoming a storied assassin, all the while uncovering the secret fictional conflict between the Templars and the Brotherhood of Assassins. Other features like the Brotherhood system bring a level of customization to the game, setting up a system of mini-quests you can do by assigning a small band of NPC controlled assassins to complete a mission and obtain in-game items that will help Ezio in the main story. And let's not forget the multiplayer! AC Brotherhood was the first of the franchise to feature this system. From co-op missions to free-for-all or team deathmatch, the game also had a mode that allowed you to test yourself as an assassin along with or against people from all around the world!
Much like Demon Souls, these games also have remastered versions for current-generation consoles so players can enjoy Ezio's story. So don't feel left out on what is the greatest story in the entire Assassin's Creed franchise!
The Last of Us (2013)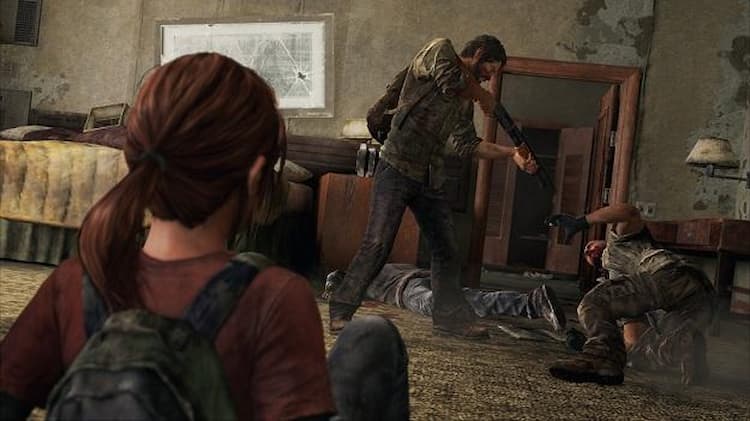 What can I say about this title? Naughty Dog can really craft a well thought out story. Right from the opening of the game, my jaw dropped as the story unfolded with each chapter. And, even right down to the end, it was hard to swallow the choices that Joel and Ellie had to make to survive this post-apocalyptic America overrun by fungi-infested zombies. And seeing Joel and Ellie bond throughout the game like a father and daughter brings a human connection in a desolate wasteland. Moments like sitting in an abandoned apartment with other survivors are meaningful as Joel, Ellie, Henry, and Sam share their experiences to better understand each other. The combat is also solid, with stealth being a focal point throughout the game. But that doesn't mean that going in guns blazing isn't an option either. But there are consequences to every action!
Fallout 3 (2008)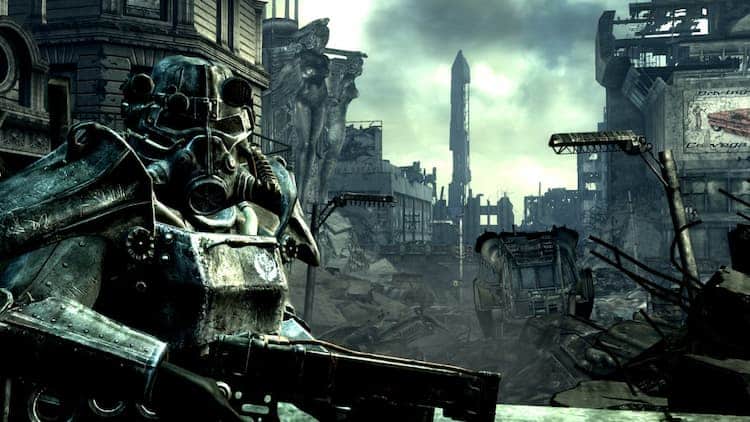 "Fallout 3 was one of the first games I played on the PlayStation 3. I remember the moment that I walked out of the vault for the first time. I hadn't played many open-world games before, so the whole idea that I had this entire area to explore… it blew my mind! You know I picked up every item I could find just in case I needed it later, only to discover I had over-encumbered myself with all the random spoons, cans, and scrap I had collected. Fighting radioactive, post-war baddies was my absolute jam. I loved the story and all the directions it could go. Yeah… I felt a tiny bit bad blowing up Megaton." – Maria Kinnun
LittleBigPlanet (2008)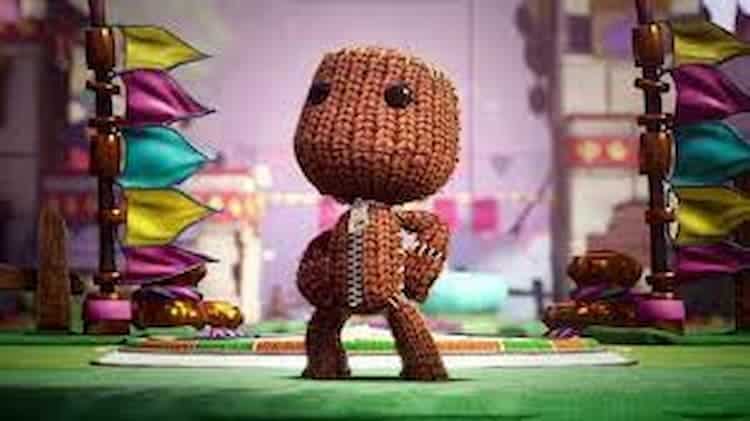 "When I'm gaming, I usually opt for titles that let me blow off some steam. Shooters, slashers, huge DPS numbers. That's right up my alley. Yet the LittleBigPlanet series has been a massive part of my life, too, since the first entry released for the PlayStation 3. There's something magnetizing about the design ethos: if you can dream it up, you can build it here. The LittleBigPlanet community was always sharing new levels and new content to engage with, and encouraging one another to use existing levels as a jumping off point for new creations. I made friends through LittleBigPlanet during a really hard time in my life. The game gave me confidence and some hope I needed to keep pushing forward when things seemed pretty dark. I'll never forget LittleBigPlanet. And shoutout to my brother bear, Kevin, for all the hours we used to spend creating stupid shit and blowing off some steam!" – Tyler J. Graham
The PlayStation 3 has had a fair share of iterations during its life cycle, and Sony learned to create a better console as a result. Next up are games from a console that made Sony return to form after the PlayStation 3's life cycle: the PlayStation 4.