Makoto Shinkai is one of the most acclaimed directors to come out of Japan. His films receive amazingly positive reviews from critics and audiences alike. Even if you've never heard his name, you've definitely seen his work. He achieved mainstream popularity in the West with his film Your Name, which was visually stunning and emotionally touching. Four years after his previous film, Weathering with You, Makoto Shinkai has created another unique tale that will leave you laughing, intrigued, and sobbing, Suzume. The film has the same magic that Shinkai's other films have and tells a deep story of learning to cope with loss and grief. A sentient chair and a mischievous talking cat add some laughs into the mix, breaking up those emotional gut punches. Suzume was released in theatres in November of last year in Japan and is only now released worldwide.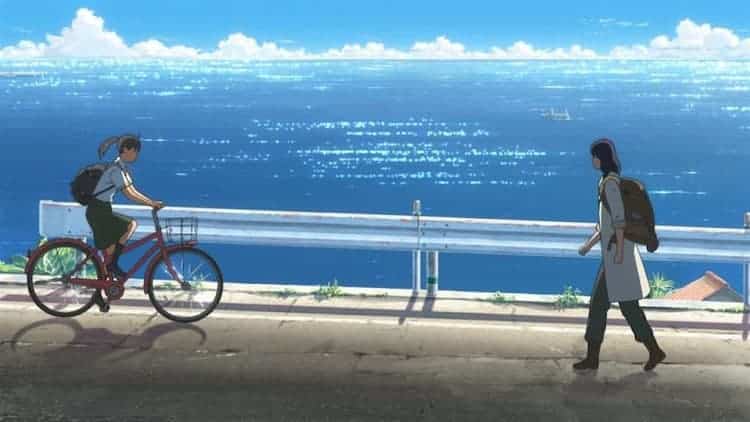 The film's plot follows the titular character Suzume Iwato, a 17-year-old high schooler living with her aunt in Kyushu. She starts her day like any other, including riding her bike to school. Along the way, she passes a mysterious man looking for some ruins for his research. After helping him out, Suzume can't help but think about the mysterious man. After traveling to the ruins herself, she finds a mysterious door that shows a star-filled sky that she cannot reach. She does find a cute cat statue, so it wasn't a total bust. Suzume returns to school, but once there, she sees a massive creature emerging from the ruins, and only she can see it. Returning to the ruins, she finds the creature emerging from the door and the mysterious man trying to close it. After some teamwork, they're able to shut the door and begin their journey.
Now that was a lot for a synopsis of the film, and you might even say that I've spoiled it. But that was only the first 10 minutes. The story of Suzume twists and turns, and you'll never know how things will turn out. You'll follow Suzume and the mysterious man named Sota Munakata as they travel across Japan to uncover century-old mysteries. However, this isn't the highlight of the film's story. The country-spanning adventure is great, but the real hook of Suzume is the theme of grief and how to move past it. I can't say too much about here because that would absolutely spoil the hell out of the film, but if you've ever lost someone and didn't know what to do, you'll be able to resonate with the film. And I'll admit it, that ending made me tear up.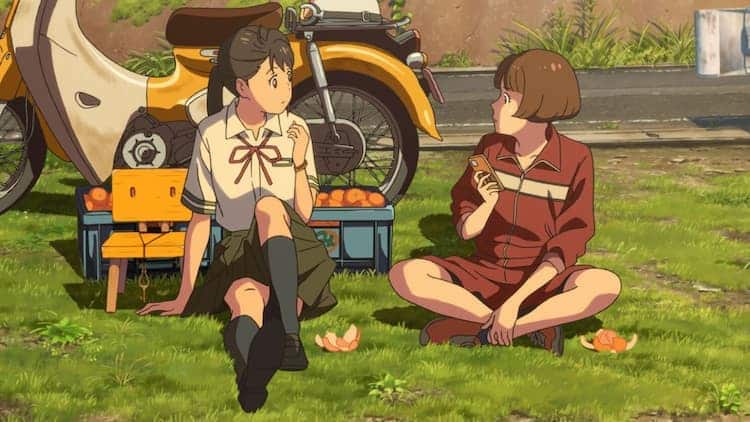 The characters are a highlight of the film, each bursting with charm. You have your main characters Suzume and Sota, whose bond throughout the film grows believably (there is a weird one-sided romance thing, made extra weird by the four-year age gap, but yeah). I saw the film in English, and Nichole Sakura and Josh Keaton killed it as the two leads. Both happy and sad moments were elevated due to their performances. Sakura conveys Suzume's determination, sadness, and teenage angst excellently. Keaton arguably carried some parts of the film with his performance, which is saying a lot when for the most part, he's voicing a sentient chair (don't ask).
The rest of the cast all put in excellent performances as well. Any fans of Jujutsu Kaisen or the Fate series will recognize Kaiji Tang and Mela Lee, whose characters show up to help Suzume in her journey. As Suzume's aunt Tamaki, Jennifer Sun Bell does a fantastic job portraying the stressed and worried parental figure. Sonic himself even makes an appearance as Roger Craig Smith voices Minoru Okabe, a colleague of Tamaki that totally doesn't have a crush on her. I can't forget to mention the talking cat Daijin, voiced by Lena Josephine Marano. This devilish feline was a joy to watch and would be a moment of laughter one second and concern the next. This colorful cast of characters was a joy to watch, a pleasure only elevated thanks to the drop-dead gorgeous animation.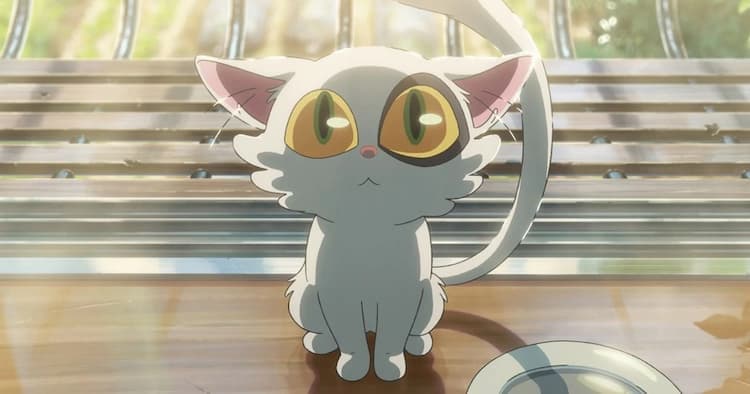 Like all of his previous films, Suzume was animated by CoMix Wave Films. As it's the same studio, the production quality is the same standard as all of his previous works. The animation in this film is some of the most beautiful you've ever seen. Everything from how the characters move to how food is made, it's incredibly polished and a joy to watch. My personal favorites were how Daijin moved throughout the entire film. Those quick cat movements kept my eyes glued to the screen, even if I had to focus very hard to keep track. The other part I would like to mention is how they animated hair. You wouldn't usually pay attention to it, but this film has some of the most majestic hair animations I've seen in recent years. There's something special about how it moves in the wind and how Suzume ties it up.
Speaking about special aspects of the film, I couldn't forget to talk about the soundtrack. Dear god, this film has one of the best soundtracks I've heard in any film, period. The music choices throughout were immaculate, giving those beautifully animated scenes an added layer of depth. I could point to any of the tracks, and you'd have an excellent experience. Even with such a stellar soundtrack, the film's main theme (also called Suzume) stands head and shoulders above the rest. The song by RADWIMPS featuring toaka is the most recognizable song from the film and for good reason. If you've seen the trailer, you've heard this song's absolute majesty. The calm beginning, the slow ease into the vocals, the culmination of everything in the chorus, it's wonderful. The song also plays over the credits, making you shed more tears after that ending.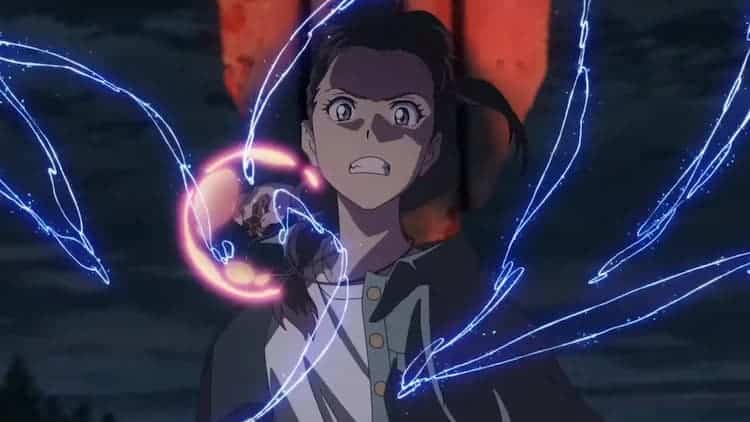 Suzume is a gorgeous film about dealing with loss. The story will keep you invested and make you feel all the emotions. The characters are relatable and engaging, and you'll want to see how things play out (even if the romance is a little out of place). The stellar animation and the fantastic soundtrack help elevate the film further and ensure that you will cry at some point. If you have the chance, see Suzume in theatres now. If you've missed the theatrical run, check it out when it heads to streaming and/or gets a physical release. Either way, Suzume is a must-watch film and another excellent addition to Makoto Shinkai's filmography.
Have you seen Suzume? What did you think? How many times did you cry? Let us know in the comments where we can talk about our favorite anime films.