Game reviews, I swear they can either prevent a person from buying a horrible game or keep them from buying something they might actually enjoy. It's a double-edged sword that cuts right into my brain, dividing me on whether I should or shouldn't buy a game that looks genuinely interesting to ME!
So, I want to provoke some thoughts and share ideas on why I don't always follow game and user reviews. I'd also love for people to share their thoughts below on whether they rely on reviews before making purchases or not. So let me hear your thoughts, dammit!
Why don't we take Elden Ring, developed by From Software, as an example? Let us be real here, Elden Ring is a particular game for a specific audience but had a solid release, with millions of copies sold!
Naturally, people who loved playing the Dark Souls series will, of course, love the game. One of many reasons why it came out so strong, in my opinion, is because of the name that is also attached to it, George R.R. Martin.
Don't get me wrong here; George is a fantastic writer. However, that should not be why people look into Elden Ring or any other game. My reason is that this is a company that built a reputation in the past 10 years for developing games that are very difficult to play. One should think to research a game developer a bit more aside from having a prominent author attached to it.
Let's talk about user reviews; Elden Ring has been getting review bombed by players who have a hard time playing the game or making arguments about performances. Look at MetaCritic's user review scores. Many reviews show that critical reviews have given Elden Ring a score of the mid-'90s from PC to consoles throughout. However, the score sits at around 6.8 for PC and a high 7 for consoles. When looking at user reviews, there seem to be many people giving negative reviews for lack of performance. I shit you not; I saw a review that gave it a 2 because it didn't support ULTRAWIDE…..really bro?

So how do we get through the white noise and figure out what is a legitimate opinion within those reviews? The short answer is that you don't. Again people will always have an opinion on experiences that will differ from yours. How do we look for something that isn't biased from one end of the spectrum to the other?
One idea I have (for now) to do legitimate game reviews is by using Twitch effectively! I have used Twitch on many occasions when new AAA games get released. You get the reactions from the streamer, how the game looks in real-time as they play it, and how the streamer plays it. Try going to a smaller streamer's channel and ask them how they feel about the game, and nine times out of 10, they will give you their opinions on it that can be constructive. Straight from the horse's mouth and no bullshit. In my opinion, Twitch can allow you to figure out if the game is even worth your time and attention.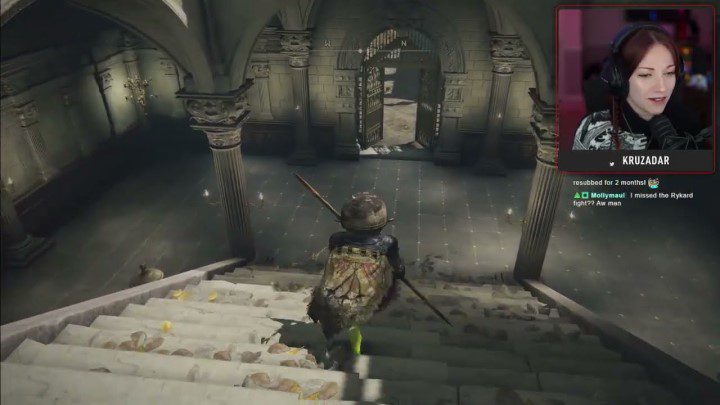 Of course, you can always say, "Meh, fuck it, I'll buy it since it looks interesting." Avoid everything that people say about the game and just play it. Take the chance and see if it's your type or not (usually, I do that for early access titles or more miniature games).
I want to hear what all you gamers think of everything I have said! Do you utilize game reviews to determine what you buy? Or do you develop other ways to figure out if a game is worth your time? Again these are my words, not yours, and I cannot wait to see what your responses are in the comments below the article!