Remember VHS rental movie houses? Well, I'd like to be your over-informed local clerk. I've worked on a few sets, I went to art school, but I'm also still working in this rental store. Let me brush off my nametag and walk you through the metaphorical shelves. Let's talk about some cozy titles to get you through the winter based on the stuff you already like.
If you love Shakespeare in Love (1998) and the recent Little Women (2019) adaptation written and directed by Greta Gerwig, you must see Colette (2018). It's a biopic of the eponymous French writer starring Keira Knightley. Get cozy as you watch the heroine Gabrielle become Colette and take ownership of her talents, and passionately live a colorful life. Colette is sexier and more adult than the family-focused Little Women and much cheekier than the over-serious-1998-of-it-all Shakespeare in Love. Fantastic British talent stacks the cast of Colette, I can't recommend this film enough. I think it's Keira Knightley's most underrated performance. But, if you watch Colette and wish it had a more sapphic longing and sensual breathing (which you need sometimes, just depends on the day), watch Portrait of A Lady on Fire (2019) by candlelight.
Maybe you like period pieces with a more modern vibe? You might like Netflix's new Jane Austen adaptation Persuasion (2022) starring Dakota "That's not the truth, Ellen. You were invited." Johnson. Though here at Couch Soup, we're mostly Austen loyalists, so we're not so sure about that one. Only check it out if you liked Sophia Coppola's Marie Antoinette (2006). But if you're like me, and liked the intention of what Coppola was going for more than the actual movie, maybe just watch Bridgerton. It's a delightful Shonda Rhimes Frappuccino-of-a-Netflix-series to pair with warm cookies on the couch. If you already like Bridgerton, like so many of us, turn on the underhyped, lovely 1998 Drew Barrymore movie Ever After: A Cinderella Story. The warmth and moxie Barrymore exudes will give new meaning to the SZA song.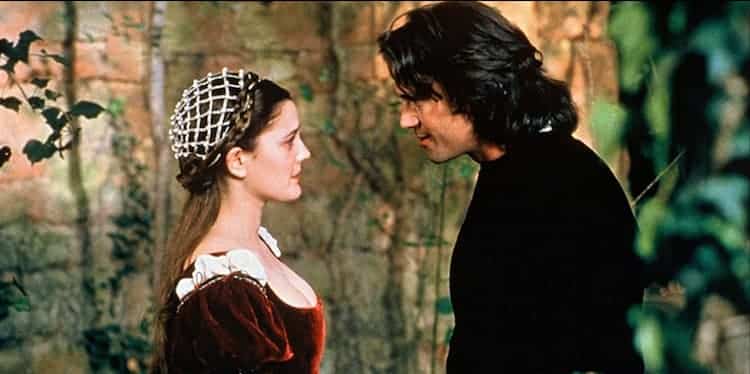 Has all this romance left you wanting a 'bodice-ripper'? Mix in high-stakes politics, and you get the 2007 drama series The Tudors. If you've seen and liked The Tudors because those GIFs also floated by on your Tumblr dashboard, too, try Versailles. It's a dreamy, steamy 2015 series about King Louis XIV's reign during his grand renovation and construction of the Palace of Versailles. Take a hot bath and get lost in the flowing wigs and chemises of Versailles.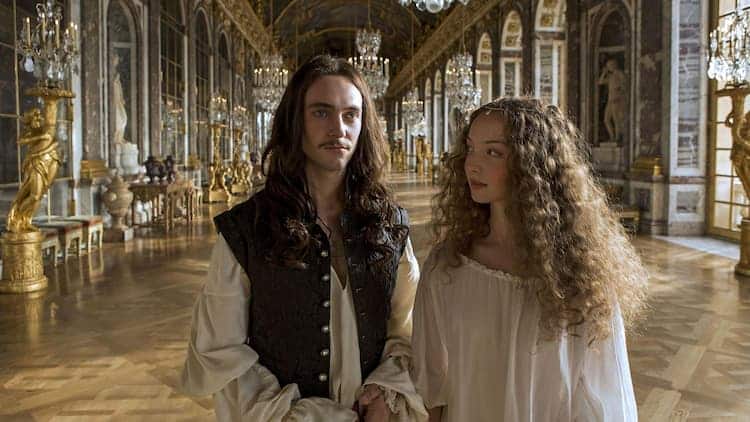 Some winter days call for leaning into the cold and dark. On days the sun doesn't come out, turn on a gothic mystery thriller. If you liked how beautiful, creepy, and haunting Guillermo del Toro made Crimson Peak (2015), then you'll probably love We Have Always Lived in the Castle (2018). It's based on the 1962 Shirley Jackson mystery novel and features the younger sister of well-known horror icon Vera Farmiga, Taissa. Make a cup of tea and watch how good these Farmiga ladies are at looking scared. Or throw some whiskey in that teacup and try the strangely similarly named film: I Am The Pretty Thing That Lives in The House (2016). It's a slower burn and more of an arthouse flick, very moody and, I dare say, pretty.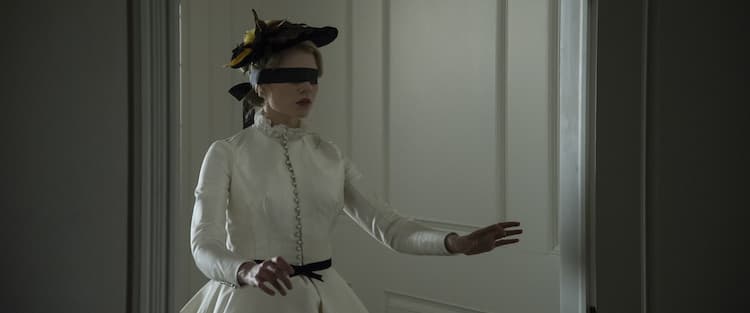 Now, if those movies will make you flinch at every creak of a floorboard this winter, but you still want something with an edge, try some new stop-motion films!
If you're a fan of Coraline (2009) you have to catch this year's two new stop-motion feature films from auteurs Jordan Peele and Guillermo del Toro: Wendell & Wild (2022) and Guillermo del Toro's Pinocchio (2022). Peele shares a writing credit with Coraline screenwriter Henry Selick on Wendell & Wild. And del Toro's reimagining of Pinocchio was co-written by Over the Garden Wall co-creator Patrick McHale (another dark but cozy watch!).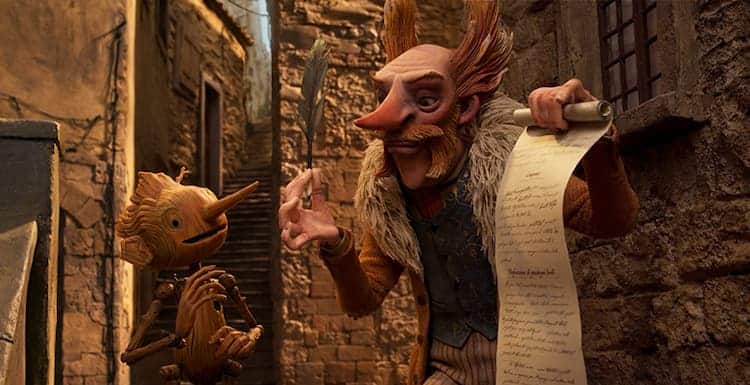 Both Wendell & Wild and Pinocchio are heavily flavored by the creators writing them. All the vibes we've come to expect from these creators' previous titles are present in these new movies along with coming-of-age lessons, jokes, and songs for the whole family. The artistry and story of Guillermo del Toro's Pinocchio even earned an Oscar nod this year. Both films have main characters that prove not every animated face has to look like an Ana, or an Elsa, or a Tim Burton sketch.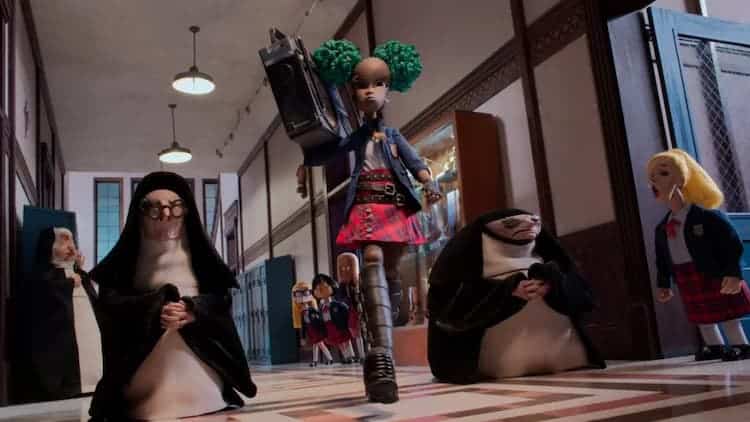 Though, Tim Burton has seemingly returned to fan-favorite status with his mostly positively received Netflix series Wednesday. It's infused with cozy nostalgia for any fan of the iconic Addams Family. But also offers the whimsy of feeling totally transported within the magical boarding school setting. The series feels like an evolution and answer to the backlash around the lack of diversity in Miss Peregrine's Home for Peculiar Children (2016). Though that film did reflect an overall lack of inclusion in Burton's filmography, his new series, Wednesday, features a diverse cast of fresh faces and classic favorites. Though Burton is still drawing some ire for his Black characters playing bullies in the series. Hopefully, Burton's style continues to evolve by including a wider variety of actors and collaborators.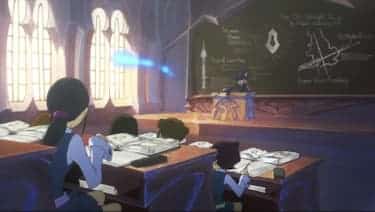 If you enjoyed the cozy magic school experience of Wednesday, I also recommend the super sweet anime series Little Witch Academia. It's silly, fun, and adorably designed, whether you watch it subbed or dubbed.
If it's the alt-comedy spookiness of Wednesday that you loved, check out the HBO series Los Espookys. It follows a team of hilarious horror-obsessed weirdos staging frights for their clients. The Spanish/English series was co-created by SNL alums Fred Armisen and Julio Torres with Ana Fabrega of The Chris Gethard Show writer's room. Los Espookys is criminally underrated, so be the cool friend and invite your friends over for a binge sesh to stave off the cold winter.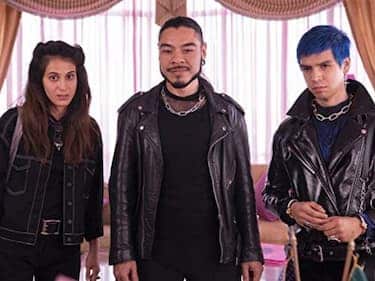 Okay, okay – I can tell you're sneaking out the metaphorical rental house door. I'll leave you with one last silly anime recommendation. If you like both Chef's Table and Big Mouth, watch Food Wars while getting cozy with your favorite take-out dish—just don't tell anyone I'm the one who recommended it to you.
Happy winter watching!