Another season of anime has come and gone, and it was filled with banger after banger. This season was stacked with returning shows like Dr. Stone, Mobile Suit Gundam: The Witch from Mercury, and Demon Slayer. There were also plenty of new series to sink our teeth into, such as Konosuba: An Explosion on this Wonderful World, Hell's Paradise, and Mashle. You might've been overwhelmed with all these series, but worry not because Couch Soup is here to tell you which shows were the best this Spring anime season.
Mashle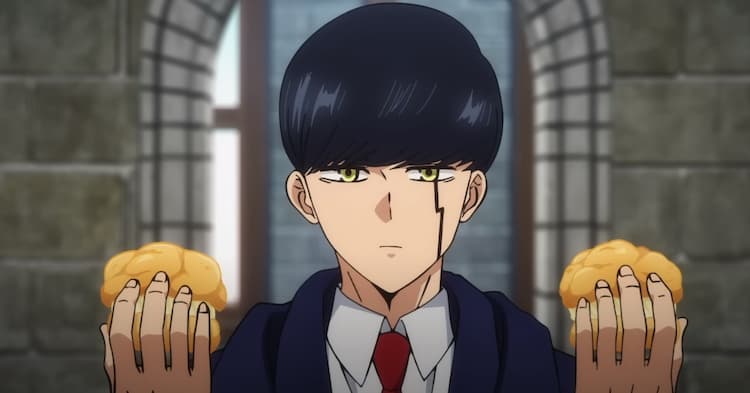 Tom: Mashle was the surprise hit of the season for me. When it was first announced, I didn't think much of it. I decided to give it a chance when the dub dropped, but as the weeks passed, it never did (stupid Aniplex). Then, out of the blue, the dub started. I sat down to check it out, and I was instantly hooked. The story of Mashle revolves around Mash, a boy born with no magic in a magic society. To compensate for his lack of magic, Mash instead gets super buff. I mean, he can punch through walls with ease type of buff. Mash is thrust into the world of magic to protect his simple way of life. And thus, Mash's journey to punch his way through magic school begins.
If I were to describe this series in one sentence, it would be Harry Potter, but Harry had no magic and was absolutely jacked. The creative ways Mash can hide the fact that he has no magic left me crying with laughter. My favourite example was when he could fly on a broom by kicking his legs really fast. Aleks Le provides the voice for Mash, and he perfectly captures the naïve side of the character. If the discussion isn't about muscles or cream puffs, Mash is tuned out, and Aleks captured that perfectly. If you're looking for your next wizard show to watch, I highly recommend Mashle; dare I say, it's even better than Harry Potter.
Dr. Stone: New World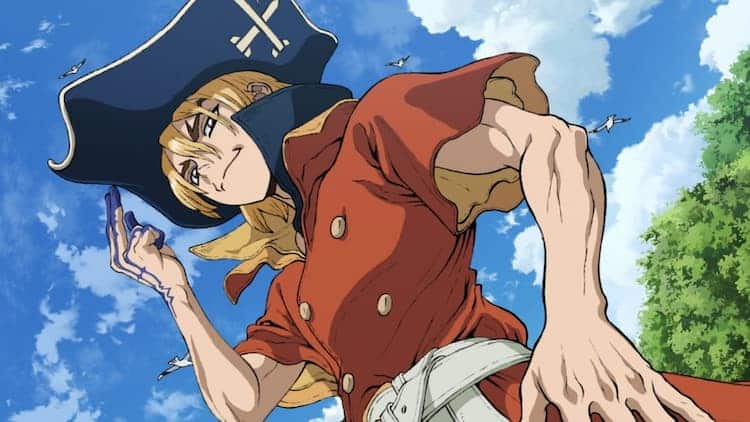 Tom: Dr. Stone has been one of the better series to come out in the past few years. Its first two seasons are excellent, and the special that aired last year was also great. So it's no surprise that season 3, New World, is one of the best shows you could watch this spring anime season. Picking up where the special left off, this season follows Senku and the Kingdom of Science as they set out to explore the rest of the petrified world. The mystery of what has happened to the world and the secret behind the petrification are at the forefront of this season and kept me engaged the entire time.
The voice cast all return as well, and they haven't missed a beat. Aaron Dismuke once again kills it as Senku, bringing together both the smarts and crazy like only he can. My favourite character Gen is also back, voiced once again by Brandon McInnis (who also voiced Gyutaro in Demon Slayer. Didn't know that did ya). The rest of the cast also put in stellar performances, including Sarah Wiedenheft as the little ball of energy Suika. Dr. Stone: New World is the thrilling next part of the Dr. Stone story, and there's never been a better time to jump into this amazing series.
Konosuba: An Explosion on this Wonderful World
Tom: If you know anything about me, you'll know that I absolutely adore Konosuba. So I was always going to be watching Konosuba: An Explosion on this Wonderful World when it started airing this spring season. I've already explained why I enjoyed this series so much, which you can check out here. Long story short, this series was more of the Konosuba goodness that I've missed in the long wait for season 3.
I loved everything about this series. The characters, the story, the animation, and everything in between make this one of the season's best shows. I was laughing by the end of each episode and loved finding the little easter eggs that referenced the main series. You'll have a blast with this show, even if you've never seen the original series. The comedy is top-notch, the characters are engaging, and the explosions are amazing. I guarantee that you'll have an explosively good time. EXPLOSION!
Demon Slayer: Swordsmith Village Arc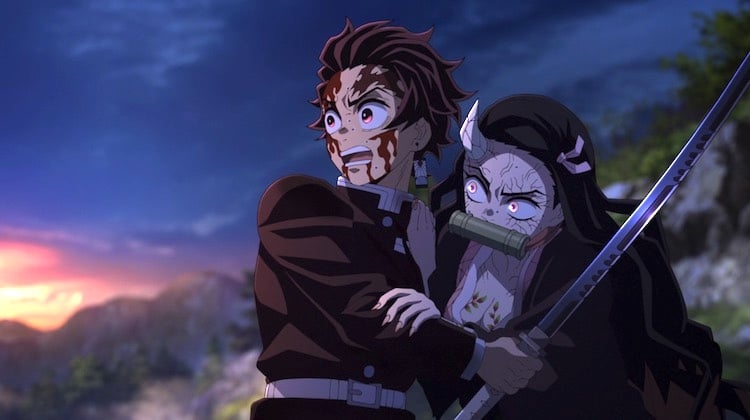 Stef: Picking up where it left off in Winter 2022, Demon Slayer: Kimetsu no Yaiba came back strong with the 11-episode Swordsmith Village Arc. The arc focuses on five demon slayers: Tanjiro, Nezuko, Tanjiro's final selection peer Genya Shinazugawa, and two of the Hashira, Muichiro Tokito (Mist Hashira) and Mitsuri Kanroji (Love Hashira). The villagers are all masked to maintain anonymity as swordsmiths for the Demon Slayer Corps. Fortunately, the animation and voice performances provide cues for who is talking behind all those masks.
During their stay in the village, the demon slayers defend against two Upper Rank demons from Muzan Kibutsuji's powerful Twelve Kizuki. During those fights, we got some compelling and emotional backstories for Muichiro, Mitsuri, Genya, and Genya's brother Sanemi (currently the Wind Hashira). We also get a generous look at the origin story of demon boss Muzan Kibutsushi and a reveal that Muzan was once confronted by Breathing Styles inventor Yoriichi Tsugikuni during the Sengoku period. It was exciting to see Tanjiro experiencing an inherited memory that guided him to use the same technique against Upper Rank Four that Yoriichi had used against Muzan.
My favorite thing about this arc was swordsmith Hotaru Haganezuka's hyper-focus on fixing the ancient sword that Tanjiro found after slicing through the Yoriichi training doll. It was fun watching Haganezuka fervently grinding the blade on a whetstone even while a building was blown away around him! Haganezuka loses his mask while he works, and we get to see that he's actually kinda hot. Hey, can we just have a no-masked version of Haganezuka from now on?
The slayers are victorious, and there are no major losses, so it feels like the stakes in this arc are much lower than they were back in the previous two arcs. However, the final episode gave us the biggest game changer in the series so far: Nezuko being able to walk in sunlight even though she's still a demon. Muzan learns about this, and he is determined to eat Nezuko and gain that power, setting us up for the story arcs ahead. While we wait on the next anime arc, I'm going to dive into the manga and get a look at what to expect!
Hell's Paradise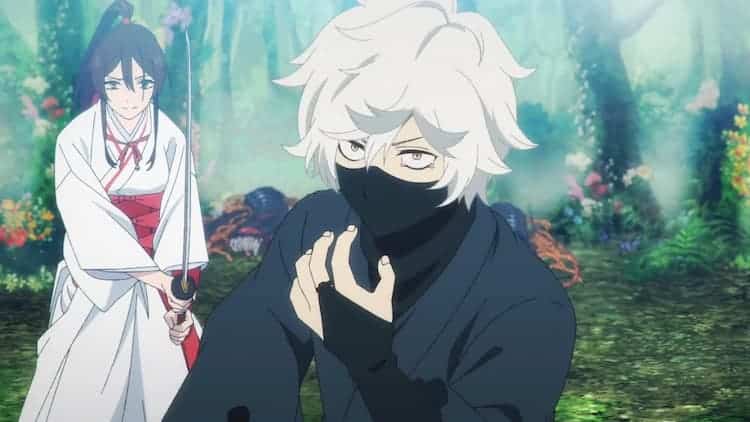 Tom: Before the spring season started, everyone was hyped for Hell's Paradise, and why wouldn't you be? The final series from 'the dark trio" to get its anime adaptation doesn't disappoint (the dark trio is made up of Jujutsu Kaisen, Chainsaw Man, and Hell's Paradise). This unique series combines feudal Japan with monsters ripped straight out of an acid trip, and it works really well somehow. The series involves convicted criminals and their executioners being sent on a quest to obtain the elixir of life. Nothing is as it seems, though, as the only things to return from previous expeditions are people covered in flowers growing from their bodies. The mystery behind these flowers and the Elixir of Life will keep you engaged through all 13 episodes.
When the dub cast for this show was announced, I'll admit I did a little happy dance. The main characters, Gabimaru and Sagiri, are voiced by Alejandro Saab and Marisa Duran. These two also voice Miyamura and Hori from one of my all-time favourites Horimiya (which is getting a second season in the summer season, but I'll talk about that later). Seeing these two again in the same show made me extremely happy, and they each put in amazing performances. If you were a fan of Jujutsu Kaisen, Chainsaw Man, or shows that are just downright weird, I'd recommend that you check out Hell's Paradise.
There you have it, some of the best shows from the spring anime 2023 season that you can binge right now. We were spoiled for choice again this season, and it was hard to narrow it down to these five, but that's hardly a bad problem. Keep it locked on Couch Soup for all of your anime needs. All of these series are available to watch on Crunchyroll in sub and dub.
Did you watch any anime this spring season? What was your favourite? Which ones were underrated? Let us know in the comments where we can talk about all our favourite shows from this season.