It's been a fun ten weeks, but now it's time for the final episode of Star Wars: Andor Season 1. Episode 12, titled "Rix Road," brings a satisfying conclusion to this first season whilst priming the characters for even bigger things. This episode included amazing action, emotional moments, and some enjoyable karma. I was having so much fun that even the appearance of Syril the stalker didn't bring my mood down. They also snuck in another great speech. At this point, they should've made speeches a part of their marketing.
A big part of the finale was Cassian coming around to the idea that joining up with the rebels wouldn't be the worst thing. From his time on Aldhani, his time in prison, and now his mother's funeral. Cassian has seen the worst of both the Empire and the people trying to take them down. To be fair, those same rebels were trying to kill him for the second half of the season, but it's all a matter of perspective.This character change is also seen when instead of just leaving Ferrix when he found out he was in danger, he stayed and made sure all his friends made it out alive. A massive difference from the start o the season where he trusted some random guy in an unflattering cloak to help him run away. Regardless, finally seeing Cassian resolve to fight the Empire was a great moment. Even though we knew he would eventually join the Rebels, part of me still thought Luthen would shoot him at the end.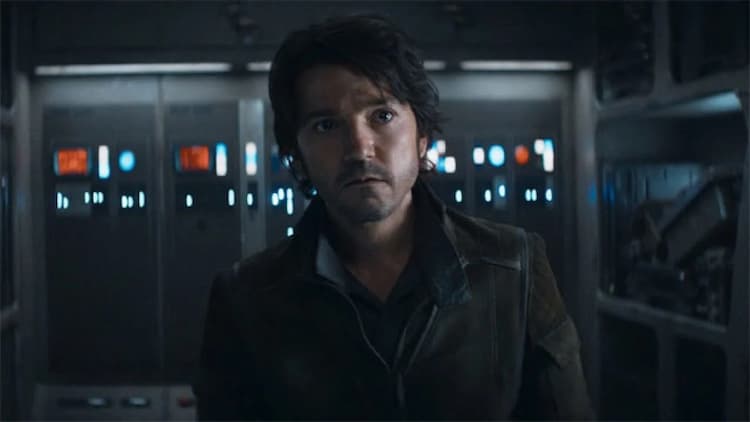 Besides paying off Cassian's season-long character arc, this finale was able to finish other story arcs and add some new twists. There are a few of these, so buckle up and let's drive through them. The easiest to summarise is the Mon Mothma mother-daughter plot. The gist of it is that Mon Mothma's husband may or may not be gambling again (which is apparently a no-go for Mothma and likely a ruse for the driver to overhear), and her 13-year-old daughter met with that totally legit banker's son. Funnily enough, Mothma and her husband seemed displeased with it (at least they're on the same page about something).
The next is a two-for-one: Meero and Syril. Meero arrives on Ferrix to try and trap Cassian. Syril is also there to find Cassian using information from his former subordinate. Shenanigans ensue, including but not limited to: a funeral, a riot, someone getting hit with a brick made from someone's ashes, a homemade bomb, and people nearly being trampled to death. After all that, Syril the stalker swoops in to save Meero from being flattened. He then proceeds to return to being his socially inept and creepy self. I swear if there's a romance plot involving Meera and Syril next season, I'll be pissed. The rebels are also plotting to kill Cassian before the Empire can grab him, but they don't do much except run around and shank a guy. Pretty basic rebel stuff.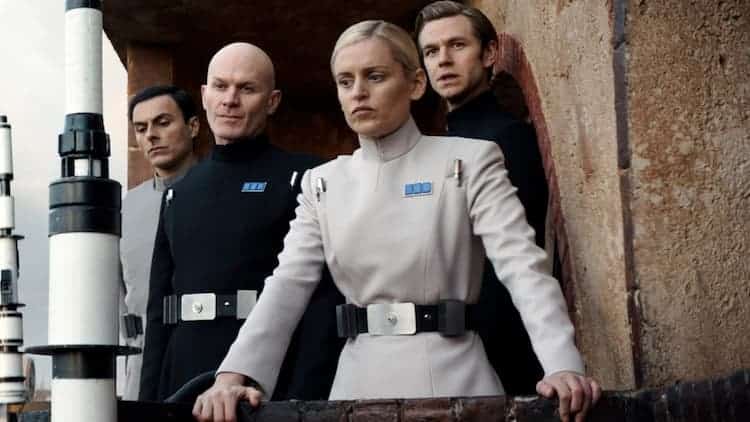 Throughout the entire season, most characters had a moment of realisation. You have characters like Cassian and Maarva who realised they needed to stand up to the Empire. Then there were Meero and Syril who realised they wanted to help the Empire in any way. And you have Luthen who accepted that he was a bit of a dick. The best way to summarise this was in Maarva's speech. Remember how I mentioned there was another top-tier speech in this episode? During the funeral, a pre-recorded message from Maarva plays. She talks about all the basic stuff you'd hear at a funeral. But the big thing here was she kept referring to being asleep and wishing she was awake sooner. That's what most of these characters did this season: they woke up and noticed the galaxy around them.
Episode 12 of Andor was a brilliant end to an excellent season. This finale had everything from action, emotion, revelations, and a big guy hitting someone in the head with a brick. With a second season already confirmed (even though we have to wait until 2024 for it), I can't wait to see all the twists and turns as we reach Cassian's starting point in Rogue One: A Star Wars Story. Even if that means I must see more of Syril (did I mention I hate his guts).Have you seen the season finale of Andor? What did you think of it? Did you enjoy the first season? Let us know in the comments below where we can talk about the bitter irony of that post-credits scene.