I'm a slow artist. It took me almost two years to stop torturing myself and try to keep up with trends and demands. It wasn't easy, but risking my own health for a few more extra likes wasn't worth it. Still, occasionally I make the mistake of trying to push myself to do more, but I'll take a step back when I start noticing it. The only time I'm a bit harder on myself is when Comic Con is around the corner.
There are so many different art forms nowadays. People are always searching for new ways to express themselves, which is beautiful. Of course, lately, there is also the pressure of social media. We became clout chasers and attention seekers. We want to be recognized for our work more than ever before.
TikTok, Instagram, YouTube, and all the big platforms are constant reminders of the need to create more unique, different, and simply just MORE things. I personally find it exhausting. I am a traditional artist, working with pencils and alcohol markers. One piece can take 20 to 40 hours to finish, sometimes even longer. As someone who loves realistic art, I am all about details, which are things that can't be rushed.
So what are the perks of being a slow artist?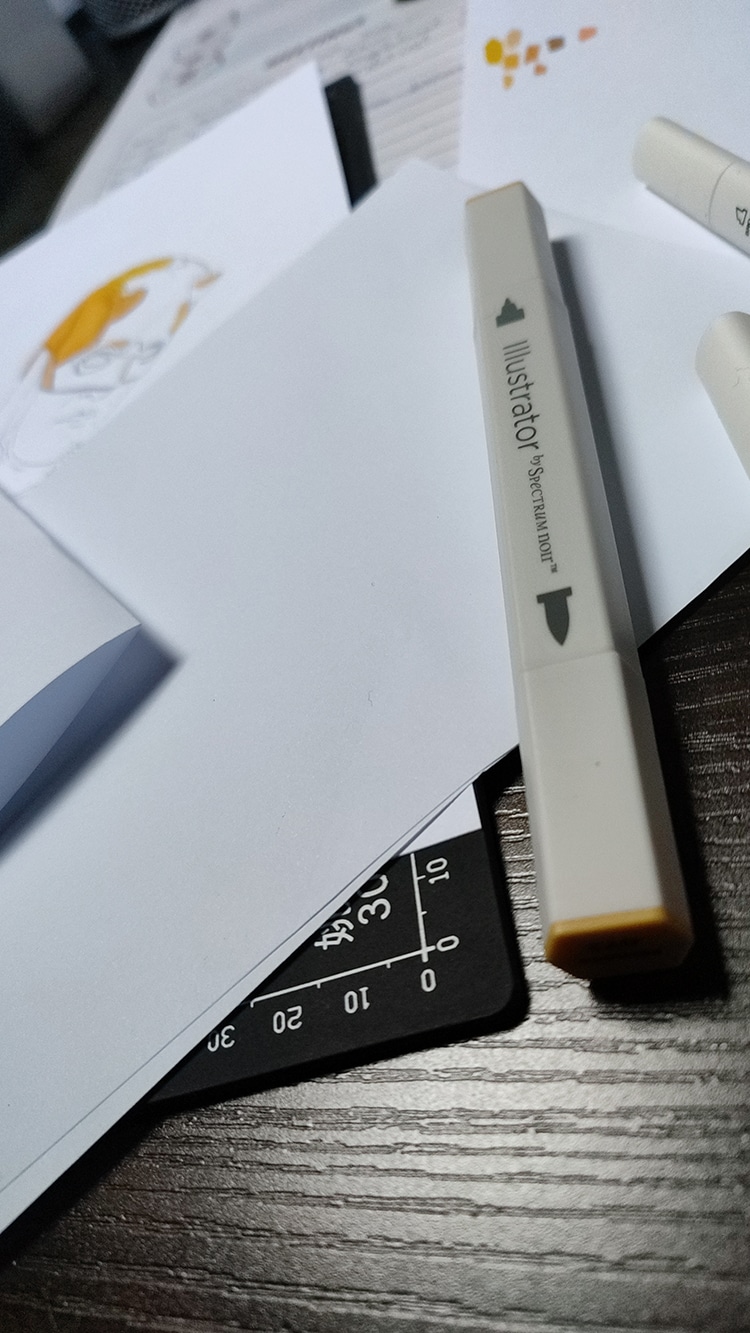 Let me share it with you!
Better for mental health
As I mentioned at the beginning, social media pressure is huge. The thing it destroys first is our mental health. Did I do enough? Is it good enough? How many likes are on it? Any comments? Is it at least as good as so and so's? And the list of endless questions could go on. It can crush our already overworked and overstimulated brains. My biggest problem was rushing. Trying to push out realistic or comic art according to the trends always meant lower-quality work that I hated afterward. I wasn't paying as much attention to details. I gave myself an impossible time frame: most of the time, it only meant a few extra likes and nothing else. Since I started going at my own pace, I noticed my mental health had improved. I began to become less and less anxious about it. I stopped checking for likes and comments and just let my art reach whoever it needed to reach. I am actually relaxing again when I draw, and that was something that I missed for so long. 
More time to perfect the art
This is a big one. I specialize in realistic art and am also getting a good grip on the comic art style. Both of these are time-consuming styles, one more than the other. When I started to teach myself more, I realized something quickly: be generous with your time. It goes an extremely long way if you spend time on the tiny details. They will bring the drawings to life. The hair, the tiny sparkles in the eyes, the small details on the clothing, and the list could go on. Don't get me wrong, sometimes it gets tedious, but it always pays off in the end.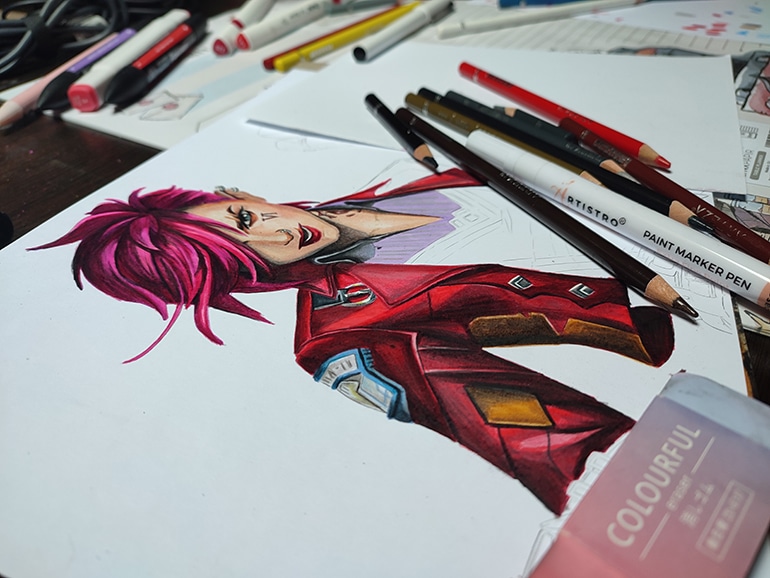 Less stress
This is a tricky one. Since I am a Comic Con artist, it can sometimes get stressful, especially as the time for Cons gets closer. But, in general, if I am just drawing for fun and not for the deadline, I am calmer and not stressing as much about it. I can usually tell how a drawing will do just by uploading a work-in-progress image. Sure, there are exceptions. But once I see the numbers on them, I either become calmer or more stressed. You see, the numbers on your post have an incredibly strange effect on the brain. When you see how many people like your work and it goes above the usual… it's a real endorphin kick, and of course, it will make you want to finish faster to repeat that feeling. Social media is a blessing and a curse at the same time.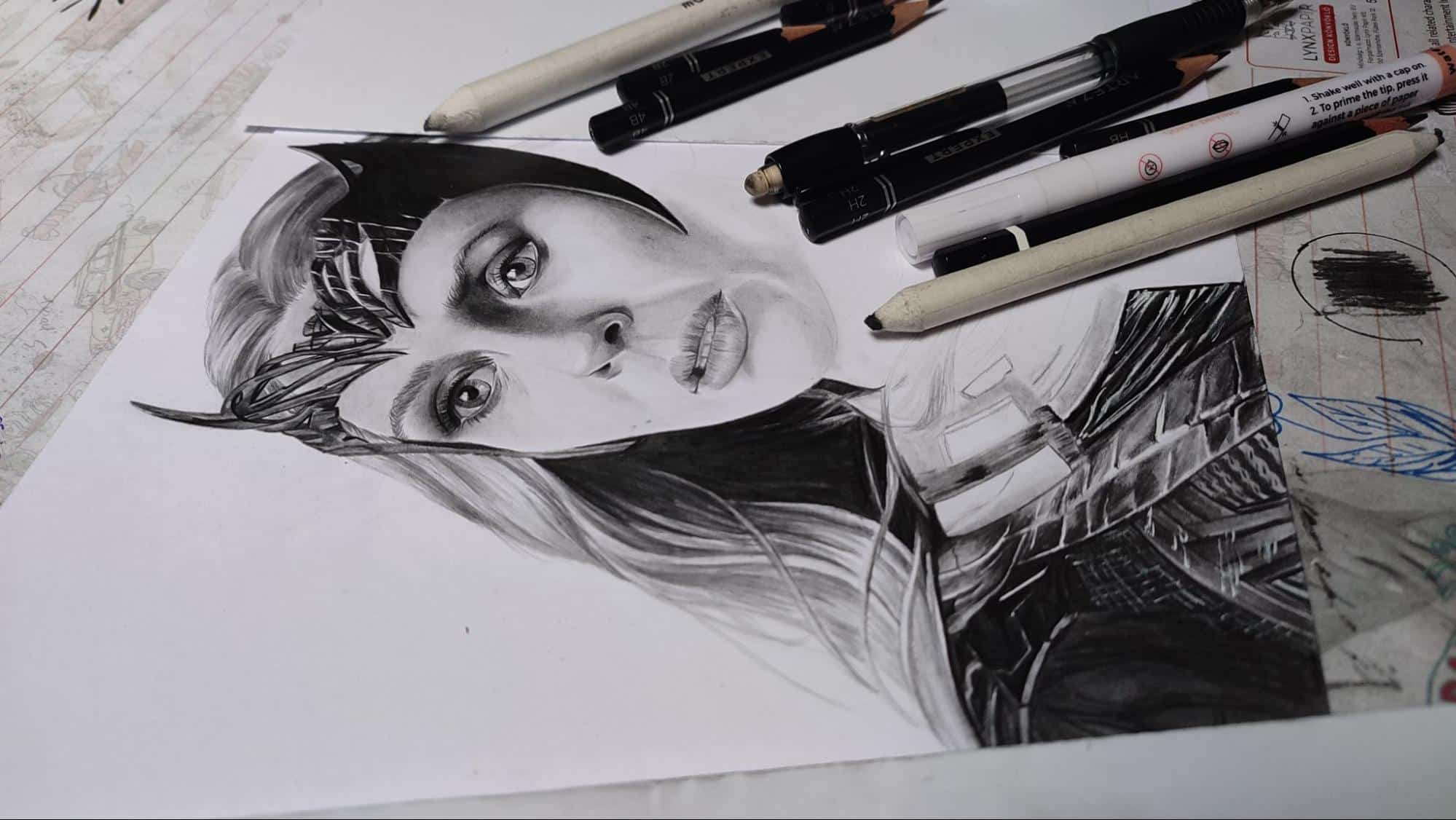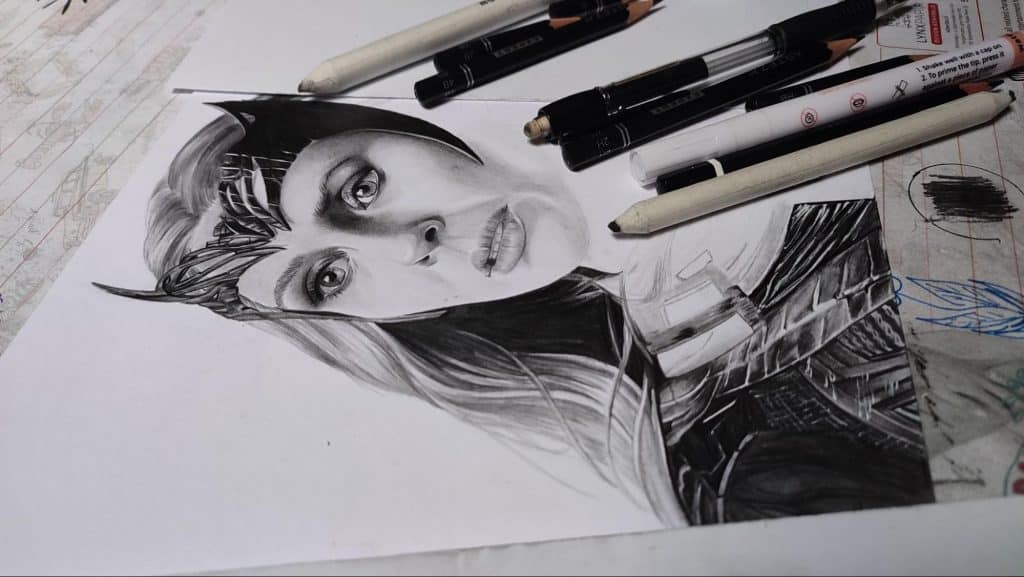 Greater satisfaction with the finished work
I am my own worst critic. I will admit that I never understood artists who write things like: "I really love this one" or "I'm proud of this one." I used to be incredibly hard on myself. I was always unsatisfied with my work, seeing all my mistakes and worrying about what others would say once they noticed all the problems I didn't have enough time to fix. So whenever a YouTuber yelled out about their own art, saying, "I love this one!" or someone posted their drawing with the same caption, I was in awe. Not because they said it about something that wasn't good, but because I could never do it. And it was all because I was rushing. Once I started to slow down and do everything at my own pace, I noticed that I had my favorite pieces. Don't get me wrong, I still see my mistakes bright and clear, and I still get frustrated with myself, but… I can now write: "I like this one" under my own art.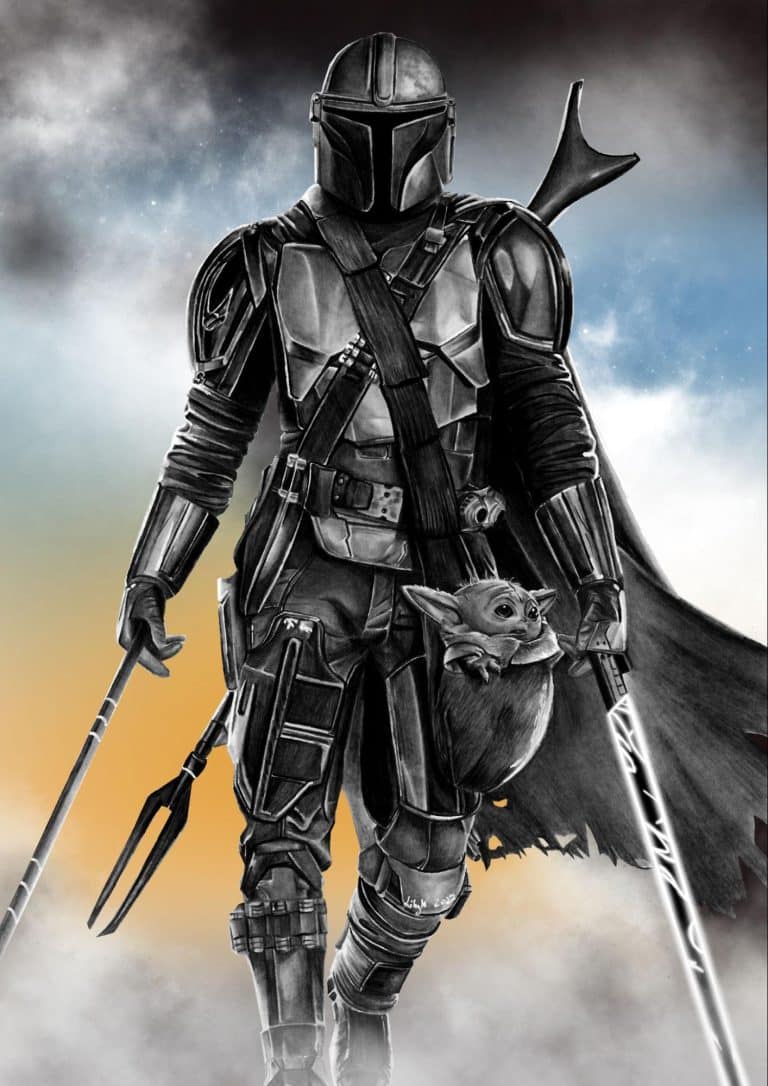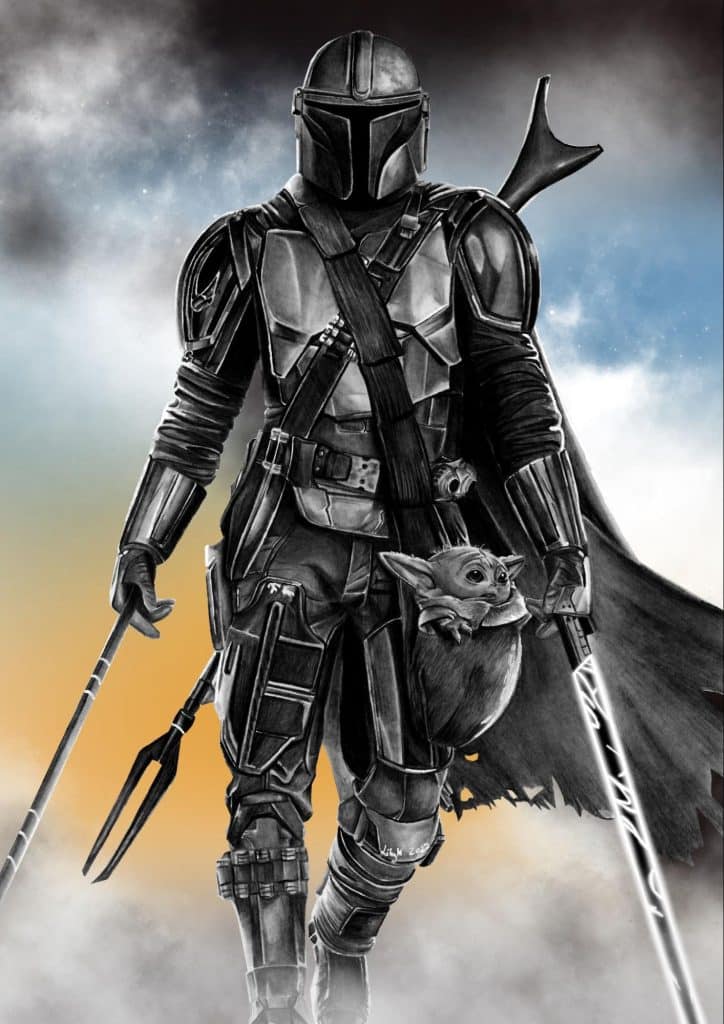 All in all, take your time with your art. Whether you create something for yourself or hopefully as a commission, take the time to turn off social media, have tea or coffee at hand, slow down and just enjoy the creating itself. There are already so many stressful things in life, don't make the thing you love to do into another one. 
What is something that you struggled with but are now proud of? Leave a comment!