Loki aired its last episode, which means that I can put all my thoughts into an article, review it, and ponder theories about it. Naturally, there will be spoilers from throughout the season. Without further ado, let's get right into it! 
As a long-time fan of Tom Hiddleston (since Wallander), seeing his career grow was already a privilege, but now it's just pure happiness. Ever since he was first introduced in Thor (2011) as the mischievous god Loki, I couldn't wait to see more of what he would do with this role. I think it's completely fair to say that he loves this character dearly and, more than anything else, he understands it. After 6 appearances in the Marvel Cinematic Universe, we finally arrived at Loki's glorious return in the form of a Marvel TV series on Disney+.
Loki gives us the version of the character who escaped with the Tesseract during the time heist in Avengers: Endgame. From a character development standpoint, this is the Loki from 2012's The Avengers. This Loki obviously didn't go through all the same changes as the Loki we lost in Avengers: Infinity War. So people were wondering (and rightfully so) how well the series would work. This version of Loki still has a very rocky relationship with his family. He still believes in his "glorious purpose" and can't see the bigger picture. Marvel didn't disappoint, though. After his escape from New York, Loki was immediately arrested by the TVA (Time Variance Authority) and recruited to help by Mobius M. Mobius (Owen Wilson). 
The first episode served two very important purposes: 
Getting to know what the TVA was about. 

Confronting Loki with the events he would have gone through if the time heist hadn't given him an opportunity to escape.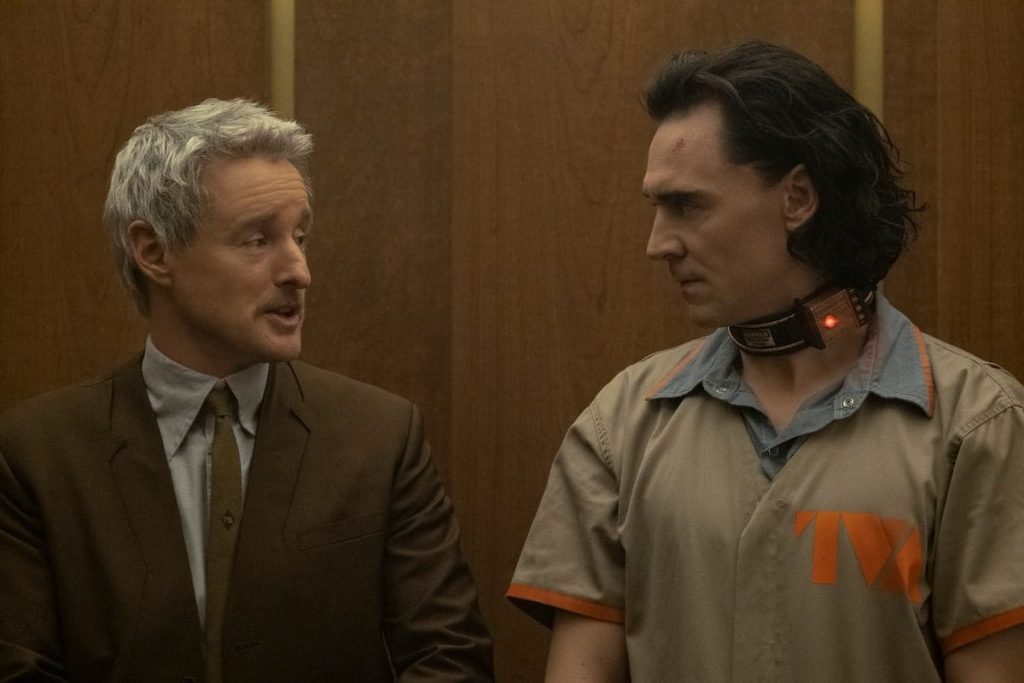 That second purpose was the answer fans were looking for after Endgame. By showing Loki what happened to him, his family brought out the side of him who was always there, the one Thor (Chris Hemsworth) and Frigga (Rene Russo) saw and we all grew to love. Tom Hiddleston's performance through those moments was incredible. It sure brought out some tears. 
After learning about the variants (people who disrupted the Sacred Timeline) and why it was important to keep them under control, the series revealed that the variant Mobius was after was, in fact, another Loki. They didn't beat around the bush, and by the end of episode two, we met Sylvie (Sophia Di Martino), aka "Lady Loki."
The endeavor of the two Lokis was both mesmerizing and exciting to watch through the rest of the season. I, however, want to share my only two criticisms towards the whole show.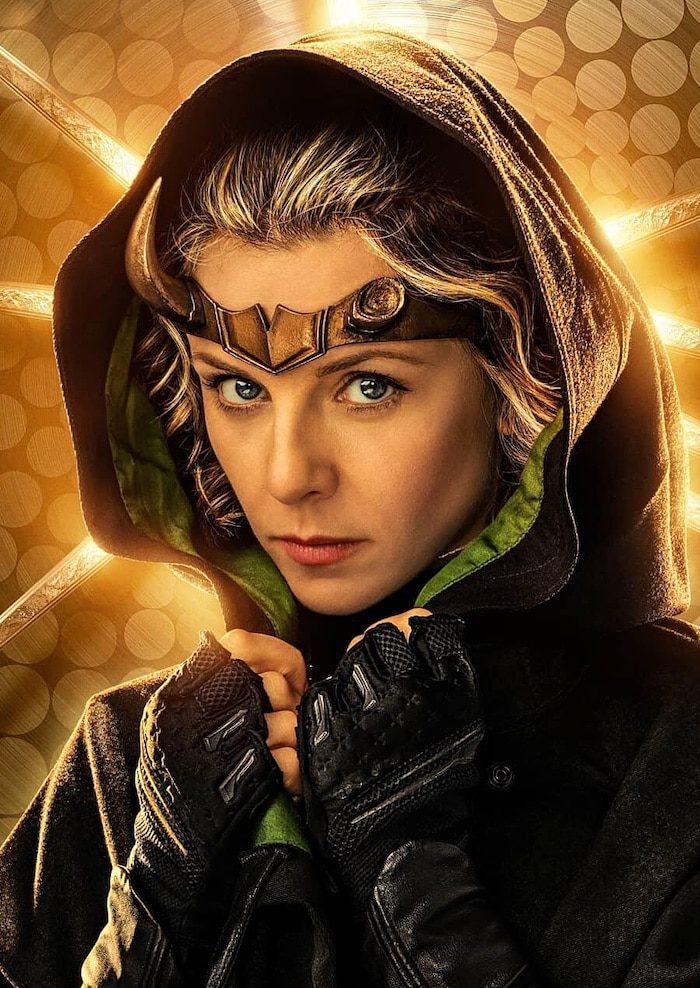 From the moment they hinted at it in Episode 3 through to the season finale, I just hated the idea of making Loki and Sylvie's relationship romantic. It would have made much more sense to give them a sibling kind of relationship since Thor wasn't around to fill that role for them. Even better, I would have loved to see Loki discovering self-love by seeing things through Sylvie's eyes. I honestly thought that's where all of it was headed, but they just had to make it weird. Like, disturbingly weird. 
That kiss in Episode 6一even if I do agree with others that Sylvie used it as manipulation to achieve what she wanted一almost made me turn off the whole thing. I know many people don't like it and a few who do, but people, please, it is just utterly weird and creepy. Some bring up the argument that something like this would be very Loki-like, but I have to disagree on that point. 
The other thing I didn't really like is how it started as a Loki-based show and then it turned into a Sylvie show. I do think Sophia Di Martino was the perfect casting, and she did an amazing job with the character. BUT the Loki we came here to see basically got reduced to a secondary character. At points, he was nothing more than a helpless love interest and a stepping stone to Sylvie's goal. They made him seem like he was a bit dumb and definitely way too naive. By Episode 3, I started seeing the signs of this, but it got progressively more true by the end of the season. In the last episode specifically, Loki was basically just tagging along. 
That said, this didn't stop Tom Hiddleston from being the absolute highlight of every scene he was in. He is Loki; he understands this character like no one else can, and it shows in everything he does. I think it is one of the main reasons why many love both Tom and Loki so dearly. 
I am still trying to digest everything we saw and all the information we got from the show, but these two things definitely bug me in this near-perfect entry to the MCU. 
Looking ahead, what effects will the events in Loki have on the MCU timeline?
It seems that WandaVision and The Falcon and the Winter Soldier served more as character developments while also setting up these characters' places in the future while the true start to MCU's Phase 4 is in the last episode of Loki. 
First and foremost, we were introduced to the next main villain of the MCU in the form of He Who Remains played by the amazing Jonathan Majors (Lovecraft Country). The show doesn't reveal much at first, but people following MCU news closely know that Majors was cast as Kang, the villain in the next Ant-Man film. Kang the Conqueror is a time-traveling supervillain in the Marvel comics. He had several versions of him appear throughout the stories mostly fighting the Avengers and Fantastic Four. To quote He Who Remains himself from the last Episode: 
"If you think I'm evil, well, just wait 'til you meet my variants."
It's in this scene that He Who Remains revealed to Loki and Sylvie that they had two options. Option 1 was to kill him and, with that, break the Sacred Timeline, pushing it into war with his other variants wreaking havoc. Option 2 was to take over control of the TVA from him and preserve the Sacred Timeline indefinitely. With Sylvie being dead set on revenge, combined with not believing a thing that He Who Remains is telling them, she chooses Option 1.
With that one moment, the MCU changed at its core. 
I had a theory on why we haven't had a Spider-Man: No Way Home trailer yet. With the rumors already surrounding the movie, I said that the reason we didn't get a trailer is because the events in Loki will have a serious effect on it. I now whole-heartedly believe that I was right. We already know that there are two confirmed returns in Spider-Man with Alfred Molina reprising his role as Doctor Otto Octavius from Spider-Man 2 and Jamie Foxx as Max Dillon from The Amazing Spider-Man 2. Rumors have been going around ever since, that previous Spider-Man actors Tobey Maguire and Andrew Garfield will be in the film. With the events of Loki in mind, there's now a logical way that both Tobey and Andrew could return, each one as a Spider-Man variant. 
Also keep in mind that the big boss himself, Kevin Feige, hinted that you need to see the MCU TV shows to fully understand the upcoming movies. 
Spider-Man is just one of the stories that could be highly affected by the events of Loki. We don't yet know much about this year's upcoming films Shang-Chi and the Legend of the Ten Rings and Eternals, but I definitely wouldn't be surprised if they also acknowledge the events from Loki. For certain, though, there are three other upcoming films that will have strong ties to the show: Doctor Strange in the Multiverse of Madness, Thor: Love and Thunder, and Ant-man and the Wasp: Quantumania. 
Doctor Strange in the Multiverse of Madness is already very revealing just by its title. Jokes are flying around that poor Doctor Strange will have to clean up all the mess Loki and Wanda caused. Elizabeth Olsen has been confirmed to reprise her role as Wanda in the film, and rumors are that Tom Hiddleston will appear as Loki. Given the events in Loki, there are endless possibilities of where Doctor Strange's story can go, and it would be impossible to even guess which way Marvel will take it. But, with Benedict Cumberbatch also returning in Spider-Man as Doctor Strange the chances of… well… madness… in his upcoming solo film literally multiplied. One thing is for sure, we are definitely not ready for what's to come in this new era of the MCU. 
Thor: Love and Thunder will be affected, not just because Thor is Loki's brother and is rumored to return in this movie, but also as part of answering the big questions about Jane (Natalie Portman). We haven't seen her since Thor: The Dark World, and Thor: Ragnarok revealed that Thor and Jane broke up. So it definitely came as a surprise when Marvel announced the Phase 4 movies and TV shows that Kevin Feige happily announced that Natalie Portman will make her return. During the 2019 San Diego Comic-Con where this was announced, Natalie herself even held up Thor's hammer, Mjölnir. This suggests we may see Mighty Thor from the comics in which Jane Foster becomes worthy to wield Mjölnir the same way Captain America did in Endgame. BUT, with Loki in mind and Jane Foster being MIA from the MCU for so long, one can't help but wonder if this version of Jane is gonna be a variant.
Here's my logic: We know that Mjölnir got destroyed by Hela (Cate Blanchett) in Thor: Ragnarok. Thor brought it back from the past during the time heist event in Endgame but it was returned to its original place by Captain America in the end. So at the moment, Mjölnir is in little pieces in the current MCU timeline, right? But then why would Portman have held up Mjölnir at SDCC? Given all that, I believe that the Jane Foster we are getting in Thor: Love and Thunder will be a variant. I might be completely wrong, but as the title of this article says I am giving you all my theories. 
Ant-man and the Wasp: Quantumania is likely going to be the film most affected by Loki. I believe that the TVA and the Citadel are both places existing in the Quantum Realm. In Ant-man and the Wasp, you can see a subatomic city structure for only just a second. Although it wasn't confirmed by the end of Loki Season 1, I still stand by this theory. I think that what we see there is the TVA headquarters. Also, as I previously mentioned, we're gonna see a version of He Who Remains in the next Ant-man movie in the form of Kang the Conqueror (Jonathan Majors). 
I won't speculate about the upcoming shows like Hawkeye, She-Hulk, Ms. Marvel, or Marvel's What If…? because while I do believe Loki could have an effect on them, I also think that the major multiverse events will happen in the movies more so than in the shows. But, at this point, it is all a waiting game. 
Our favorite God of Mischief made sure that we are not without excitement, entertainment, and fun. Loki managed to add even more layers for us to love in Loki while also giving us many things to look forward to. We don't know yet when Season 2 will arrive, but one thing is for sure: Loki still has a lot of things to do, and I can't wait to see it! I won't try and speculate which way the story will go because I strongly believe it will be affected by the previously mentioned films. I'm confident saying that the future is bright for the MCU. Maybe, even brighter than ever before, and I honestly can't wait to see what else they will come up with. 
What's your take on the Loki series so far and how it's going to impact other MCU films and shows? Let's speculate in the comments!