Let me start with a warning for parents and guardians. This action comedy film is rated R. It is NOT a film for young children! Violent Night contains violence, adult language, copious amounts of blood, and severed limbs. With just a dash of reindeer turds and vomit. This trailer should give an idea of what the film is like:
Plot!
It's Christmas eve for Lightstones. Jason (Alex Hassell), Linda (Alexis Louder), and their daughter, Trudy (Leah Brady), are going to her grandmother's heavily fortified estate to celebrate Christmas. When they arrive, they are greeted by Jason's greedy sister Alva (Edi Patterson), her self-absorbed actor boyfriend Morgan Steel (Cam Gigandet), and her spoiled social-media-obsessed brat son Bert (Alexander Elliot). They wait for the arrival of matriarch Gertrude Lightstone (Beverly D' Angelo).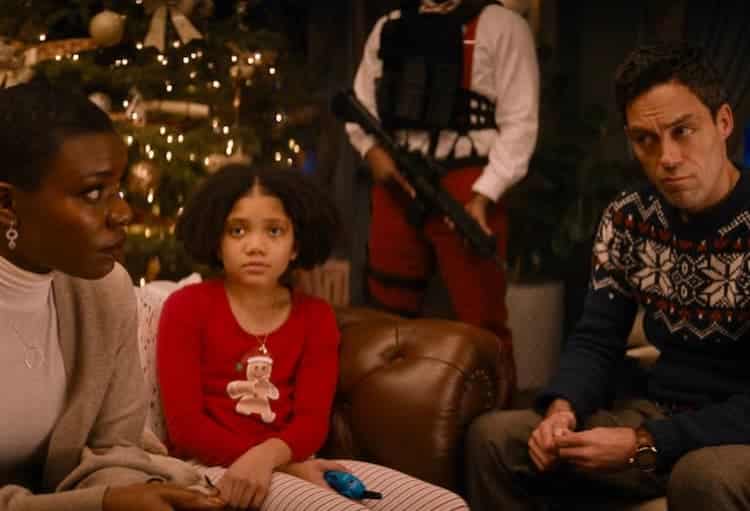 Despite the strict security, a group of mercenaries led by John Leguizamo's Scrooge manages to infiltrate the estate. He wants the three hundred million that is locked away in a secret vault, and—Christmas or not—he is willing to kill to get it. No wonder he's known as Scrooge. However, unbeknownst to Scrooge and the hostages, there is someone else who's found his way in through the chimney, and they'd better watch out because Santa Clause (David Harbour) is coming to town!
Holy Jingle Bells!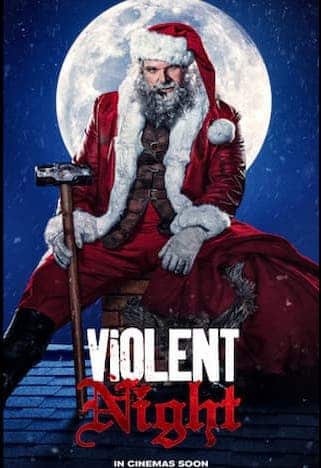 This film is one roller coaster ride that I would gladly ride again and again! It has a perfect blend of the warmth and comedic violence of Home Alone with the over-the-top brutality found in Die Hard. David's portrayal of the not-so-saintly Saint Nick is both bad ass—oops… I mean annus (see the film for reference)—and heartwarming. He's a bad annus for the way he gives those on his naughty list their comeuppance—a way that would make John McClane, and Rambo proud.
Harbour's Santa is also heartwarming because of the relationship he builds with Trudy while she hides from the bad guys. I just wanted to reach through the screen and give Santa a big polar bear hug at the end. This is definitely going on my "must-watch" Christmas list!
Have you seen Violent Night? Let us know what you think of it in the comments below.