Anyone who watches anime knows that Isekai (Translated: To another world) are some of the most shameless pieces of wish fulfillment out there. An unassuming person goes to a fantasy world and gets ludicrously powerful with very little effort. And, of course, we, as fans, have come to love them for it. The unashamed nature of pandering to video games, magic lovers, or fantasy DnD escapism artists finds its way into our hearts as a guilty pleasure allowing us to bask in tales of absurd and contrived scenarios. And today, we will examine some of the more unknown shows, so no Sword Art Online or Rise of the Shield Hero today!

Sekai Saikou no Ansatsusha, Isekai Kizoku ni Tensei suru –
The World's Finest Assassin Gets Reincarnated in Another World as an Aristocrat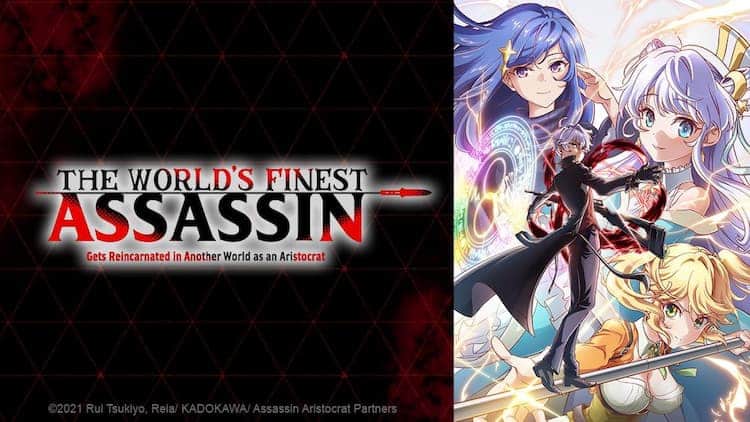 This one took me by surprise, considering its mouthful of a title. This is a tale of a calculating and skillful assassin hired by a Goddess to eliminate a Hero after his death on Earth. Reborn as Lugh, he resolves to fulfill his deal and live a life denied him in the real world. It's a show keen to go into intense detail about its premise of killing a Hero, maintaining video game-style skills and abilities, and focusing heavily on reincarnated Lugh's renewed childhood, and relationship with his all-female squad of teenage accomplices.

The show explores growing up as a highly trained assassin, detective work, magical alchemy, espionage, and merchantry, and contains very well-done combat scenes. This is a must for anyone who appreciates detailed planning, humanizing, and judgment of morally gray individuals and intrigue in a world of politics and magic.

Youjo Senki –
The Saga of Tanya the Evil

I feel this anime is passed over a fair bit because of its militaristic setting and geo-political lore focus. However, this is one of the few anime that successfully explores Isekai as a punishment. The narrative explores a cutthroat businessman, sent into the body of a 9-year-old girl and then thrown into a military conflict as a high-ranking officer within an aggressive empire. Magic here is only used with military applications. It becomes clear that Tanya is a sadistic monster; the first episode shows what happens to those who dare question her orders in clear detail.

This show explores the concept of rebelling against your fate, using sheer force of will to survive, and isn't afraid to focus on a rightfully deplorable protagonist. This is one of those shows where you watch characters you like circle a monster, hoping not to become its prey, and the fact that such a person is in the form of a small child provides a satisfying wild ride of speculation.


Otome Game Sekai wa Mob ni Kibishii Sekai desu –
Trapped in a Dating Sim: The World of Otome Games is Tough for Mobs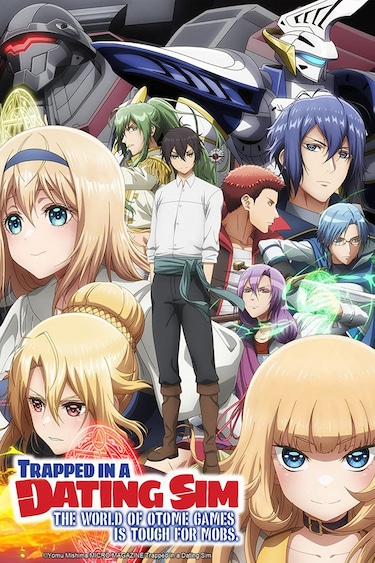 This one is pretty fun. Upon sleeping after a long video game session, protagonist Leon falls unconscious and finds himself transported into the world of the game. The game is set in a world where matriarchy is in place, but knowing how the game works, he sets about trying to beat the system.

What I like about this one is that it effectively has the goal of living well, which is constantly a struggle. Women are seen as the desirable breadwinners, while men are forced to constantly work for their approval. Yet the anime goes out of its way to allow its characters to shine by disregarding the provided gender roles of the universe. Most isekai have an escape from something, and the anime itself provides the escape from gender preconceptions that some may find upsetting in their daily lives on both sides of the coin.

Nōmin Kanren no Sukiru Bakka Agetetara Nazeka Tsuyoku Natta –
I've Somehow Gotten Stronger When I Improved My Farm-Related Skills
The first episode has a scene where a guy has farmed so much that he throws a carrot at a dragon, and it explodes. If nothing else, that scene alone is worth it.


Otome Gēmu no Hametsu Furagu Shika Nai Akuyaku Reijō ni Tensei Shite Shimatta –
My Next Life as a Villainess: All Routes Lead to Doom!
A shy hermit-like girl gets reincarnated into her favorite romance game, but she's the villain, and she's fated to die when the protagonist of the story finds her true love with any of them. Knowing that she has to stop her death flags, she sets out to change the romanceable characters for the better to save her life. The show's setting is a delightful pastoral world with a nobility hierarchy. There are passing mentions of magic, but it's not abundant enough to affect the world in any sort of apocalyptic way.

The show stars Catarina Claes, an ever-anxious but pure-hearted girl whose plans to change her fate are as benign as she is naive. She constantly tries to play a balancing act between the male and female characters, who all seem to be willing to fight each other over her at any minute. However, the strength of this show is in its absurd humor, its strong characters, and the believability of Catarina's bright and hopeful charm. Isekai rarely shows positive character growth in such a way, and It's even rarer that a romance-based show makes me root for the character as much as this one.

Isekai Ojisan –
Uncle from Another World




Finally, this one. If you ever liked SEGA games, you'll love this series. It's a love letter to the world of the past, showcasing a man who returns from an Isekai in his 30s, retaining his magic and exploring the humorous ways he wasted his time away in a world that imagines what a 90's isekai might have looked like. He and the main character attempt to reconnect with society, finding they're more alike than they might have thought.

This is a show for anyone who may have nostalgia for their days as a teenager they wished to find a new world to exist in, and those who may find interest in retro video game attitudes of the past.