*This article contains massive SPOILERS for all seasons of YOU*
If you want to dive into the many layers of YOU season 4, check out my review for CouchSoup here.
Netflix renewed YOU for season 5 and confirmed it will be the show's final season. The last episode of season 4 gave viewers clues to where the show is heading, though we truly never know what those dastardly writers have in store. Hopefully, it will be a fairly paid, full-to-the-brim Writers Room, with no scabs or shake-ups, because these kids have a lot to tackle, and the fandom can't take another fumbled series finale starring Penn Badgley. 
In the final episode of season 4, our serial killing ~dreamboat~ Joe, pushes "Rhys" from a bridge and then jumps, attempting to unalive both himself and his violent alter ego. I think this has to be an homage to the Sherlock Holmes short story "The Final Problem."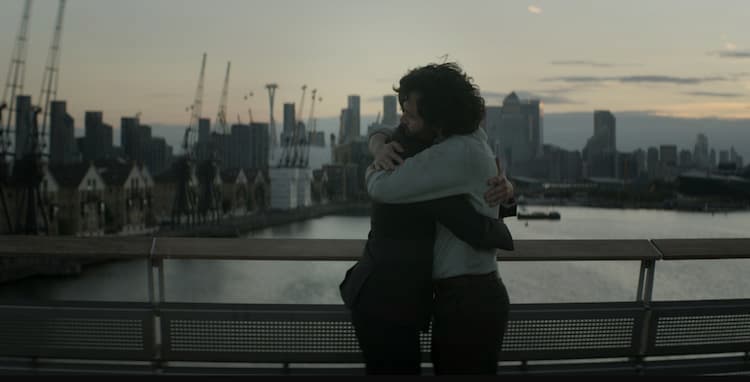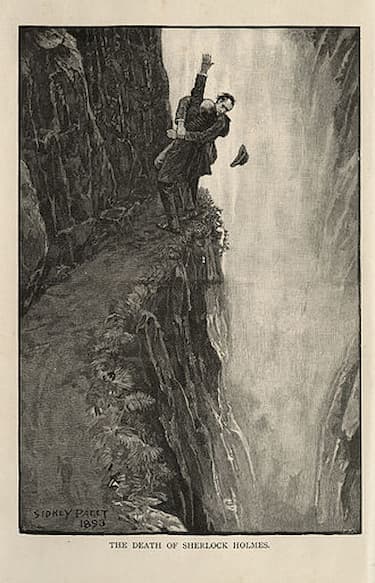 Let's talk about some quick historical Sherlock Holmes lore, in case you're not familiar. Sir Arthur Conan Doyle wasn't psyched to be known for the sleuth stories over his other literary efforts. So in 1893, he attempted to kill off his famous main character by sending him and his enemy, Moriarty, over the Reichenbach Falls of Meiringen, Switzerland, in "The Final Problem." Famously, it didn't stick, and ten years later, he was back to publishing tales of Holmes and Watson once again. This allusion could also be a wry literary parallel to Penn Badgley's public distaste for Joe Goldberg that echoes Sir Arthur Conan Doyle's own distaste for the hero he created in Holmes.
I found the bridge jump in YOU season 4 to be very thematically appropriate heading into the final stretch of Joe Goldberg's story. The writers had the monumental task of getting Joe to another internal and external fresh start. I think this "clean slate" move is so Joe can be at the absolute height of his power without moral hesitations or reservations going into season 5. With season 4 reaching Netflix's Top 3 shows, it's fair to say there are big expectations from the fanbase for the final season.
In the upcoming season 5, for the first time since season 1, Joe Goldberg is back in New York as Joe Goldberg. From Joe Goldberg to Will Bettelheim, to Joe Quinn Goldberg, to Jonathan Moore, he's once again Joe Goldberg for his final chapter thanks to Kate's power. There is endless press junket interview speculation of what Joe Goldberg "deserves" at the end of the series. The actress who played our old pal Beck even weighed in.
Elizabeth Lail, who played Guinevere Beck in season 1, discussed what she'd like to see on Penn Badgley's podcast Podcrushed (co-hosted by Nava Kavelin and Sophie Ansari).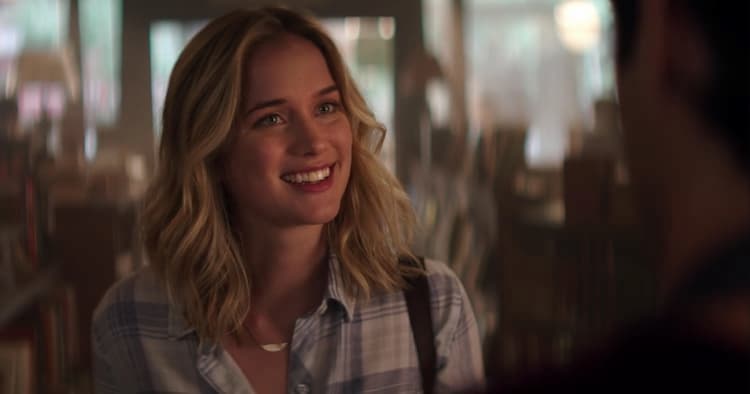 Lail said she believes Joe deserves "death by a thousand cuts" and that it should be done by "a gang of women." Siri, play "Death by a Thousand Cuts" by Taylor Swift. Though that sounds slightly dreamy based on the horrors we've all watched Joe commit, I doubt it. The writers will probably not take a super punishing stance, having imbued Joe with so much likability all these seasons as our anti-hero. But I do think the final season could include previous seasons' surviving characters seeking revenge. Alexa, play "Anti-Hero" by Taylor Swift.
There's a good chance Joe and Kate's cheeky little couple's interview in the final episode of season 4 could spell trouble for Joe. It reveals where he is, who he is now aligned with, and that he's still a free man. If the writers decide to go the revenge route, they have quite the mix of survivors to choose from. Who has the means and motive to bring Joe to justice? Or maybe take revenge themselves? There are a few theories I like. OK, Google, play "Vigilante Shit" by Taylor Swift.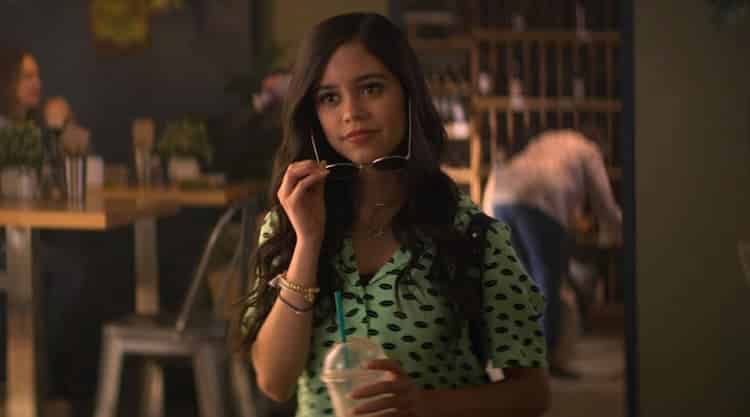 Jenna Ortega, Ellie from season 2, could return to avenge her sister Delilah's murder. Ortega is fresh off her star-making roles in the new Scream movies and as Wednesday Addams in Wednesday. She'll also serve as Executive Producer on Wednesday next season to guard herself against cringe, so who knows if she'll be available for YOU. In fact, YOU's creator Sera Gamble confirmed to IndieWire that they wanted Ortega to return in season 4, but she couldn't due to scheduling conflicts with Wednesday's production.
Another theory I haven't seen discussed is a return for Dylan Arnold as Theo Engler, the college student who had an affair with Love Quinn (Victoria Pedretti). He and his tech dad, Matthew Engler (Scott Speedman), from season 3, are both alive. Remember that Love axe-murdered Natalie Engler (Michaela McManus), who Joe had been stalking. Theo and Matthew both have first-hand experience with Love and Joe's crimes. Love threw Theo down some stairs, and Matthew witnessed some of the deadly dinner in season 3's finale. They could utilize Engler's tech against Joe's inevitable crimes in season 5.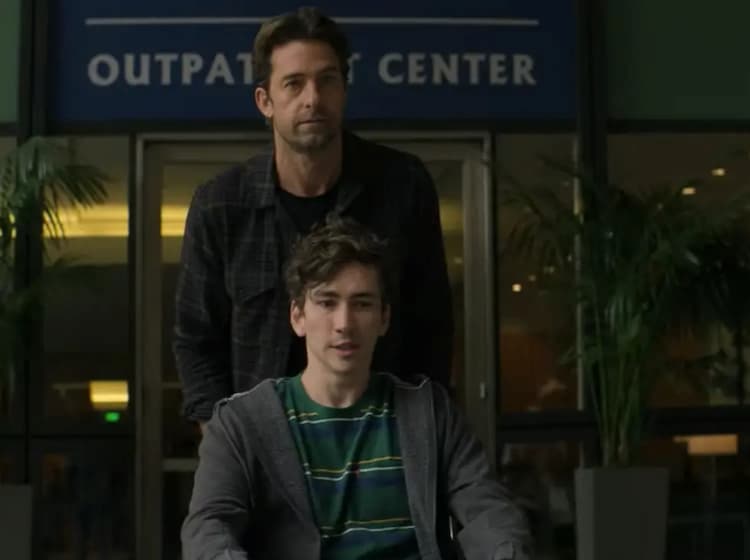 Everyone is talking about Nadia, played by Amy Leigh Hickman. She was duped by Joe and framed for the murder of her boyfriend at the end of season 4. As a smart, detective-minded young woman, there's definitely hope and hype around her potential return. Since Nadia aided Marienne (Tati Gabrielle) in her escape from Joe's cage, perhaps Marienne could give Nadia information on Joe to help bring about his downfall from afar. Otherwise, I hope the writers leave Marienne and Juliette alone at last.
Paco (Luca Padovan) of season 1 would be a fantastic character to return, especially since Joe is back in New York. Ever since Paco sided with Joe in the breathless almost-rescue of Beck, we know Paco had a nearly violent loyalty to Joe. All that Paco endured could've made him a sinister teen either bent on becoming Joe or taking him down.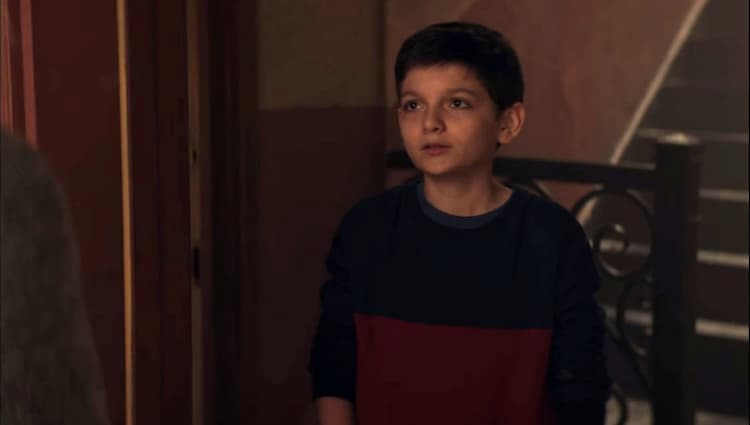 Also, Paco could facilitate a return from the incomparable, fully unscathed Karen Minty (Natalie Paul), who always knew something about Joe was off. Or maybe even a reprise of Zach Cherry as Ethan, Joe's bookstore employee in season 1. I'm putting my money on Paco if Jenna Ortega's schedule is full. He could be the solution to our final problem: no one is safe while Joe is free. Joe will have to be captured or killed. Otherwise, he will keep killing.
There's also always, of course, the threat of Thee Jar of Pee. Unfortunately, Joe left a jar of his pee on a shelf in Peach Salinger's (Shay Mitchell) home like an absolute lunatic while he watched Peach watch Beck take a bath. Especially since Joe is back in the jurisdiction of New York State, now in the public eye, he could get linked to it. Respectfully, it's the worst option. (Second only to the theory that Joe's half-brother from one flashback scene is suddenly going to be a main character.) If they do go the pee route, I'm sure they'll try to make it into a literary reference, at least. It could just be a legal tangle that he and Kate must fix. But honestly, we endured enough piss play in season 4. Please, I'm so tired. The pee jar CAN'T be the thing that ends Joe Goldberg's reign of terror. Sera Gamble, I beg of you: don't let it be the pee.