What's better than an exciting single-episode premiere of a new season of Star Wars: The Bad Batch? Well, a two-episode premiere, obviously. After a year and a half, The Bad Batch has started its second season with a bang. With two episodes dropping simultaneously, we've got more of the unpredictable chaos that makes this series an enjoyable watch. And Season 2 kicks off classic Bad Batch fashion with a heist deep in the heart of enemy territory.
After the emotional conclusion to the first season, the only logical way to start Season 2 is with a beach chase ripped straight out of Pirates of the Caribbean. Episode 1, titled "Spoils of War," begins with misfit Clone Force 99 running down a beach chased by the native aliens. (Is it copyright infringement if you own both franchises?) More surprising than the Pirates' reference is that Omega has grown so much! They don't mention how much time has passed since last season, but she has gotten a bit taller and isn't half bad at fishing. She also seems to be more involved in the missions now, which totally won't cause any issues at all.
After these shenanigans, the Batch receives a job from Cid involving grabbing Dooku's hoarded treasure, which means it's heisting time. I didn't think we'd see Dooku's castle again after Star Wars: The Clone Wars, but it was interesting to see the place in its run-down state. Everything goes sideways, and a firefight ensues. The episode ends with the team split into two groups: Hunter and Wrecker on the ground and Tech, Echo, and Omega in a flying shipping container.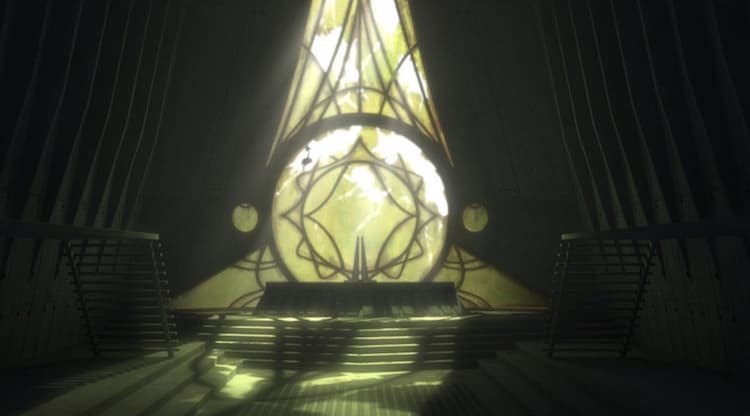 Episode 2, titled "Ruins of War," picks up immediately after last episode with the Batch separated and trying to escape the Empire. This episode was my favourite of the two due to the variety found in its 24-minute run time, giving each team member a chance to shine. Hunter and Wrecker devise new ways to take down their enemies, Tech overcomes an injury to save others, and Echo and Omega work out some emotional problems. Everyone has a chance to shine here. Don't even get me started on the ending, which came out of nowhere. I expected some betrayal, but not until after at least three episodes. The Batch makes it out alive, even if they didn't grab any of that Separatist loot. But there wouldn't be much of a show if they solved their money troubles at the start of the season.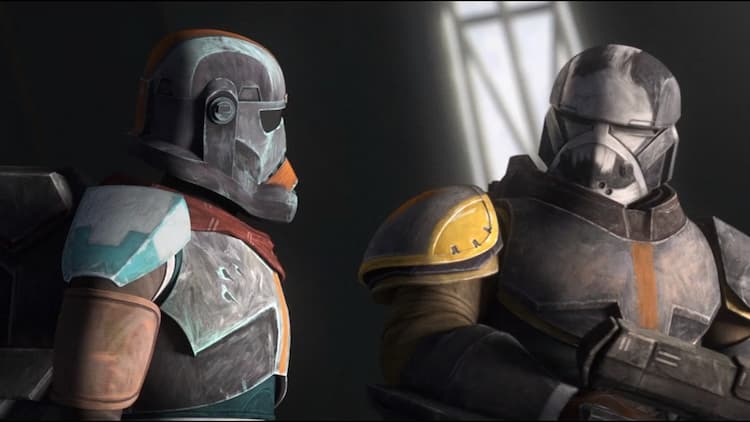 There was one thing I wanted to touch on this week besides the summary. It's that this show is somehow even better looking than Star Wars: Tales of the Jedi. The team over at Lucasfilm have improved so much within a span of only a few months. Episode 1 has some of the most beautiful water I've seen in animation (which is saying a lot). The colours are much more vivid, and the facial animations are incredible. I don't know how they keep improving in this area, but I'm excited to see what else they can do for the rest of the season.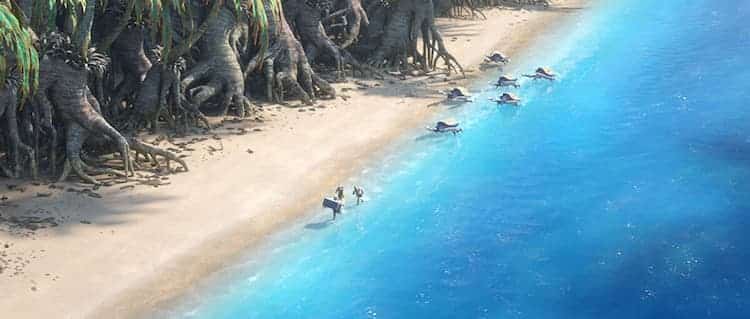 Episodes 1 and 2 of The Bad Batch Season 2 are an excellent start to this new season telling an exciting heist story whilst getting us all reacquainted with this band of misfits. It's no easy task, but they pulled it off. I hope the series can keep this momentum going and avoid the downtime that affected people's enjoyment of the first season. Only time will tell.
Have you seen the first two episodes of The Bad Batch Season 2? What did you think? Let us know in the comments below where we can theorise about which random prequel character will make a surprise appearance!