The year is 1962. After a dramatic visual opening and a series of murders, we are brought into a casino, and our focus is on a woman in a red dress playing Baccarat. We do not see the man playing across from her, shrouded in mystery, but we do hear his voice.
'I admire your courage Ms.?'
'Trench. Sylvia Trench', she responds, now very intrigued by the man who keeps gaining the upper hand. 'I admire your luck Mr.?'
At this point, the man finally comes into the shot and, for the first time, utters a line that would go on to become one of the most famous lines in Cinema History;
'Bond. James Bond'.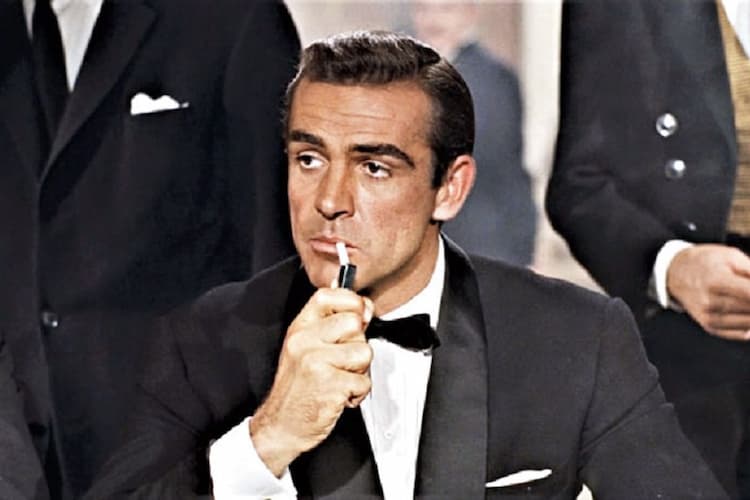 And thus, a cinematic icon is born. And now, 60 years & 25 Movies later (canonical movies, that is!), the James Bond series remains the longest-running cinematic franchise of all time. And after several actors, directors, writers, composers, and editors have all put their spin on the character – it is fair to say that Bond has had quite a varied 60 year career so far.
From Cold War espionage to globe-trotting adventures and gritty revenge thrillers, Bond has done it all and often adapted to the changing times. This gives the Bond series a sense of variety and scope while also maintaining the core identity of the character who first graced our screens in 1962's 'Dr. No'.
Like so many other Bond fans, these movies were a huge part of our childhood. We would gather for family movie nights to watch reruns of the series every year on TV. The Bond movies were something we all enjoyed, no matter how many times we rewatched them.
When you grow up a Bond fan your whole life, there comes a time when you might consider the order in which you would rank these movies. We (The Brothers' Take) do it with every other fandom on our podcast series – ranking our favorite games, favorite songs by an artist, favorite characters in a show, etc. So it was only a matter of time before we would attempt to rank the Bond movies – and what better time to do it than as we approach the end of the 60 Year Anniversary Celebration! But the thought of officially listing these movies in order of preference must start with an obvious question;
How does one go about ranking the 60 years of James Bond films?
The idea of ranking them first came from Adam, who had started rewatching the movies again earlier this year, and when he got three movies in, he decided to start stacking them against each other. Kris then followed suit and began his own ranking rewatch. Each Brother had slightly different criteria for ranking these movies, but ultimately, it came down to personal preference. Some movies they had fond memories of didn't hold up for them anymore, and other movies that had once left little impression on them had now climbed up their lists!
Once these lists were finished, we debated how to share them in a Podcast episode. Do we start a debate in which I (Eric), being neutral, would choose the winner for who had the more official ranking? We have a habit of rambling and going on tangents, so having 25 mini-debates in one episode could quickly get out of hand! Instead, they decided to secretly share each list with me so that I could calculate the average ranking for these films and form the official Brothers' Take Rankings.
This was more exciting because neither Adam nor Kris knew where each movie would fall. One Brothers' positive ranking could drag the other's more negative ranking up, and vice versa! Would they agree on Number 1? Would they have the same Bottom 5? Where would Moonraker land?! The final results were surprising even to us.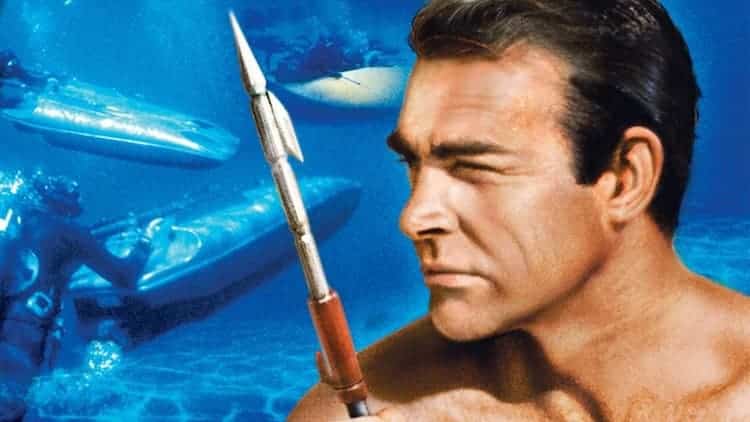 For example, none of us could foresee Thunderball coming in at spot Number 25. Held up as a James Bond classic (and the only movie in the series to receive an official remake in the non-canonical Never Say Never Again), Thunderball is often considered a Top Tier Bond Movie. While this movie is loved by many James Bond fans and created new ways to film underwater, it just didn't keep Adam and Kris's attention. For a movie with the high-stakes threat of nuclear annihilation and the sinister return of Spectre (after their Goldfinger Hiatus), the movie shouldn't be as relaxed and frankly boring as it is. That's not to say that there's not a lot to like about Thunderball, and both Adam and Kris individually preferred it over some of the other movies on their personal rankings. It wasn't at the bottom of either of their lists, but it was so low on both lists that it averaged out as the lowest-ranked Bond movie.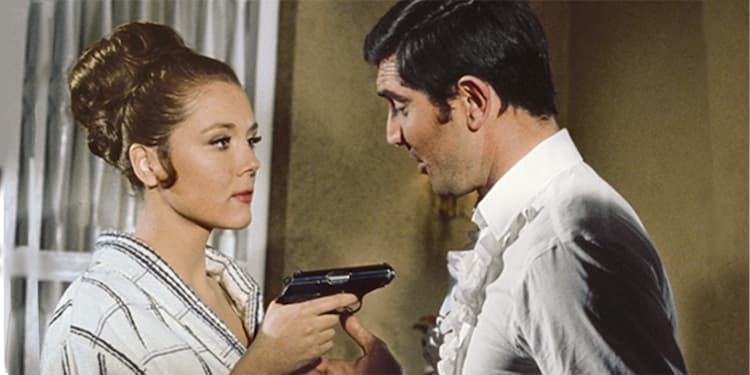 What was more surprising about the rankings was when the Brothers disagreed about where a film should be ranked. For example, another film that might surprise many a James Bond fan would be the divisive On Her Majesty's Secret Service, which came in at Number 17. This movie landed close to the middle area of the list for the simple reason of Adam ranking it so low and Kris ranking it much higher. This movie had a tough job in being the first to present a new actor in the role of Bond and to give Bond more moments of vulnerability. On the one hand, this is one of the boldest James Bond movies, filled with action, a great score, and one of the most iconic endings!
On the other hand – the plot is wacky as hell, the movie is too long, with a particular drag in the middle, and there are a lot of lines & moments that simply have not aged well. Adam truly represents those who hated it when it first came out and those who believe it doesn't live up to the standard of the other movies within the franchise. Whereas Kris is among those who see the value the film brings to the franchise in developing the character of James Bond and further developing the rivalry between Bond and his arch-nemesis Blofeld.
Similarly, the Brothers disagreed on the ranking of the much-loved The Spy Who Loved Me, which came in just below the Top Ten. For Adam, this movie was easily in the Top Ten, who cited it as Roger Moore's 'Goldfinger.' But for Kris, it didn't make his top ten cut due to finding some points within the movie boring, and it also dragged on for him towards the end, but he still enjoyed it as a great Bond adventure.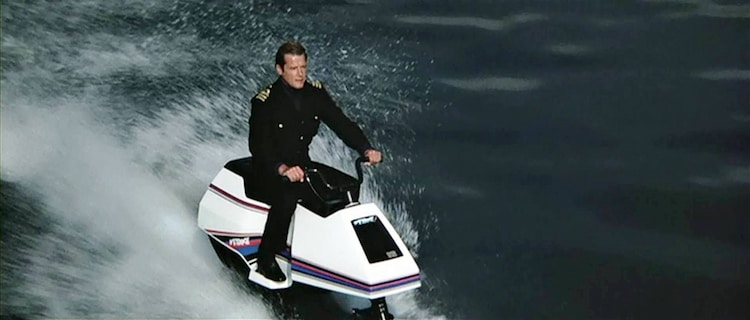 Another ranking that may surprise the Bond fan community is the placement of No Time to Die, the latest entry in the long-running franchise, and Daniel Craig's final outing as the titular 007. When this movie was finally released in 2021, after being delayed twice by the pandemic, it was met with mixed audience reviews. We found ourselves in the camp of those who loved the movie and recorded a full spoiler-filled discussion on why we enjoyed it so much (see Ep. 87 of our Podcast). Adam called the movie 'the best directed James Bond movie to date,' and Kris praised it for having some of the best performances and musical scores in the entire series. When we saw it, neither Adam nor Kris was in the process of ranking the Bond movies but in revisiting No Time to Die it landed Spot Number 3! On their individual lists, both Brothers had the movie in their Top 5, and so it averaged at the 3rd Spot in our overall ranking. It might be unusual to see this movie listed so high in a Bond ranking list, but it shows how subjective this process was, and you would have to wonder – what else made the Top Ten and which movie took Spot Number 1?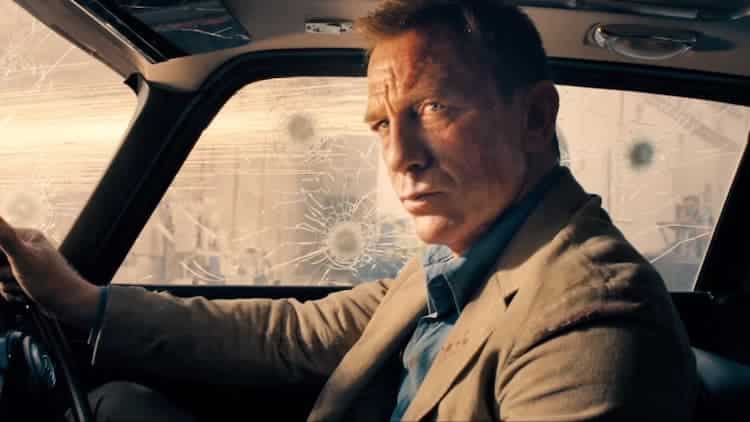 To get our full ranking list of these movies, and find out which one was ranked as the best James Bond movie to date, check out Ep. 143 of our Podcast available on Youtube and Audio Platforms: @thebrotherstake.
Ranking these movies in this way was such a fun experiment as fans, and we would love to hear from others and how they would rank them. Get in touch with your fellow Bond fans, celebrate this franchise and compare your own personal rankings. We would love for you all to jump into the comments and share your favourite Bond movies or get in touch with us on social media, Facebook, Instagram, and Twitter.
Remember, whether your favorite Movie is Goldfinger or Skyfall, Licence to Kill or Moonraker, after 60 Years, he is still Bond, James Bond.
Nobody Does It Better.