Are you looking for your next anime to binge? Maybe you're tired of watching the same old generic characters, monsters, and factions over and over again. Maybe, you want to watch a show that grabs your attention and doesn't let it go for over 40 episodes. If you said yes to these questions, then That Time I Got Reincarnated as a Slime is for you. This unique take on the isekai genre is one of the best series currently running. You won't be starved for content with two seasons, multiple specials, and a movie. With all this content, you might hesitate to jump in without some background information. Worry not, dear reader, because we at Couch Soup have got you covered. We'll give you an overview of some of the major factions you'll see in That Time I Got Reincarnated as a Slime.
Jura Tempest Federation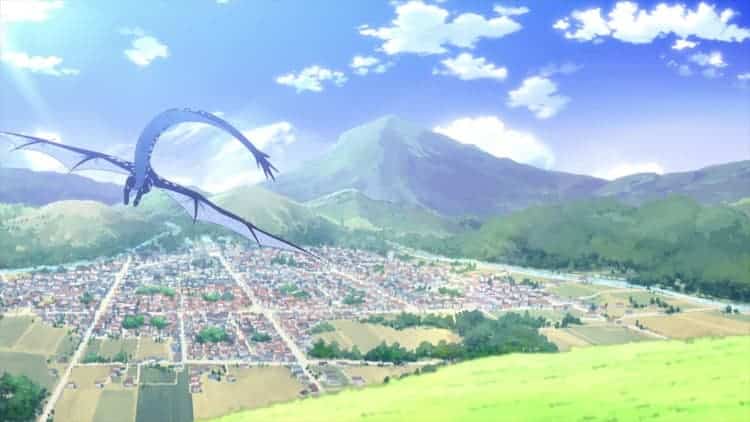 The Jura Tempest Federation is one of the larger factions in the series. The Federation is based in the city of Tempest and governed by Rimuru and his team. The Alliance consists of various monster races that populate the Great Jura Forest, some humans, the dryad spirit Treyni, a handful of demons, and an odd demon lord or two. Starting as a humble goblin village, Rimuru has managed to create one of the most prominent factions in the world. A goal of Rimuru throughout the series has been to make the Jura Tempest Federation a place where everyone is accepted. After events in season 2, The Jura Tempest Federation develops its military power, becoming a military powerhouse. The Federation is also at the center of most trade in the kingdom, leading to much annoyance from the human cities.
Octagram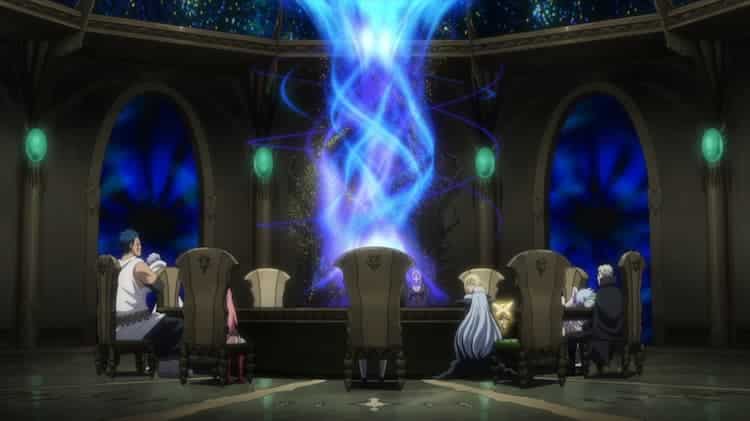 Octagram (or The Eight-Star Demon Lords, if you want to be fancy) is a group of demon lords that are all extremely powerful. Octagram has been an organization since the first three true demon lords; this faction has seen many countries rise and fall. Octagram is led by Guy Crimson, a primordial demon, and the first true demon lord. Other notable members include Milim Nava, Ramiris, Luminous Valentine, and Rimuru Tempest. Octagram has had many names over the years, depending on the number of members. Before Octagram, they were called the Ten Great Demon Lords. But after some of the demon lords got a little too crazy, that number went down to seven, and then Rimuru joined, making a total of eight. The group also sucks at coming up with a name and was surprised when Rimuru came up with Octagram in a couple of minutes.
Armed Nation of Dwargon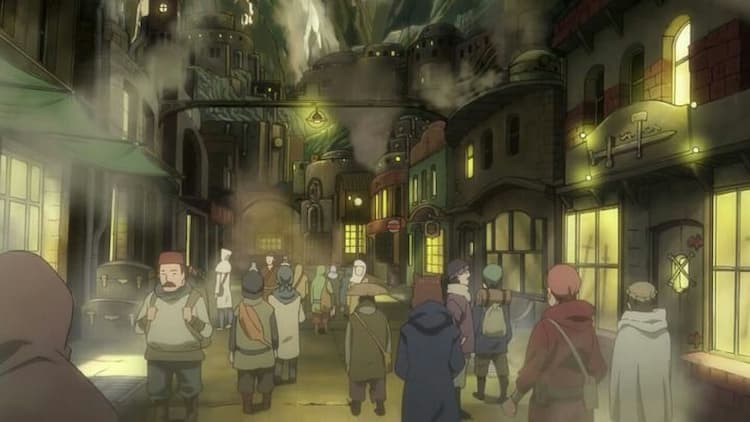 The Armed Nation of Dwargon is the nation of dwarves located just north of the Jura forest. Ruled by Gazel Dwargo, this nation is known for its arms dealing and weapon forging. While initially a dwarf country, more species have been allowed to move to Dwargon over time. The most notable of these species are humans and elves. With Dwargon being a big player in the weapon game, you'd think they would constantly be at war, but it's quite the opposite. This faction would much rather avoid conflict if possible. Dwargon used to only trade with the human Kingdom of Falmuth until Rimuru created more roads that led to Dwargon from other kingdoms, improving their trade relations with other factions.
Moderate Harlequin Alliance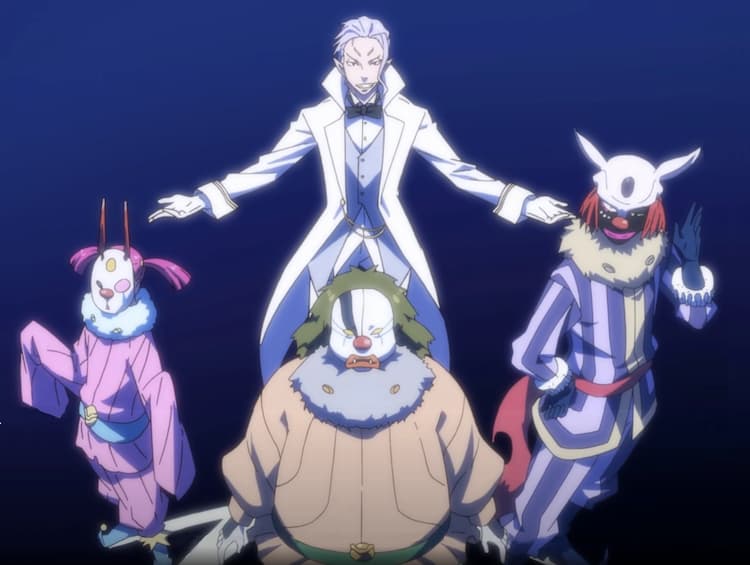 The Moderate Harlequin Alliance is a group of deathmen (spirits inhabiting bodies) that are basically a mercenary squad for hire. Most of the members don creepy clown outfits and are a little unhinged. Despite their "unique" appearance, this faction is considered one of the deadlier groups in the world of Slime. Each group member is strong in their own right but never moves alone. Teamwork is the name of the game when it comes to these guys. The demon lord Clayman was a part of this group before his actions finally caught up to him (he deserved what he got). Even without a demon lord amongst them, these creepy clowns are still one hell of a force to be reckoned with.
Free Guild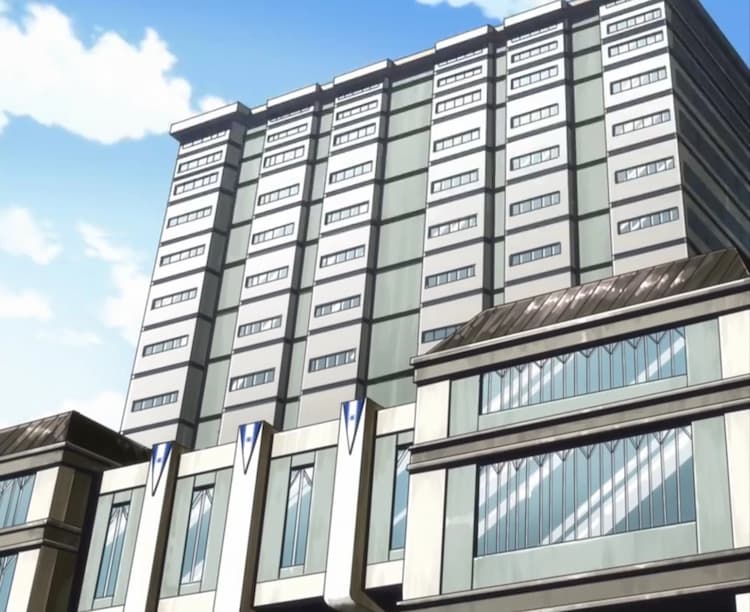 The Free Guild is the adventurer guild of the Slime world and handles all the everyday adventurer guild things. They take everything from helping rookie adventurers get their footing to combat testing and even have a magic division. Yuuki Kagurazaka, another otherworlder (like Rimuru, created the guild. The main headquarters is in the Kingdom of Ingrassia, with smaller branches in other Kingdoms such as Blumund and Falmuth. Not every adventurer is forced to join the guild, but having this massive organization at your back is helpful, especially in the deadly world of Slime.
Freedom Academy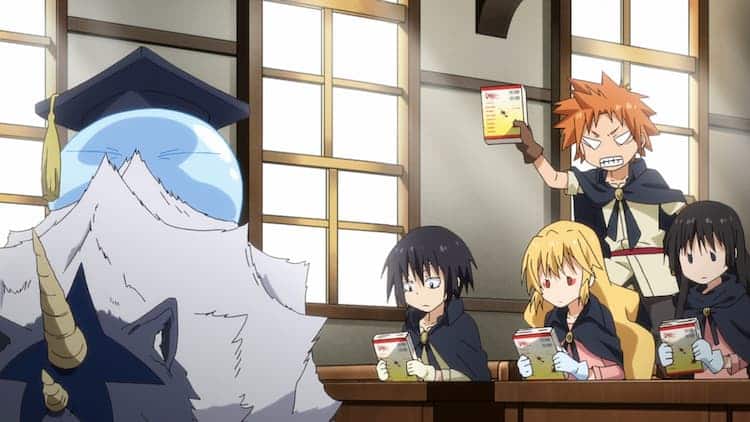 Freedom Academy is for future adventurers. A branch of the Free Guild, this school helps to train new adventurers. But the most unique part of this school is that there is a class with only otherworlders. These otherworlders, however, are all young children and, because of this, only have a few years left to live. While this is a tad sad (it has a happy ending, I promise), these children are still trained to become powerful enough to hopefully change their fate. Besides the otherworlders, other children attend classes to help them become better adventurers. Rimuru even teaches a class at this school for a couple of months. Who wouldn't want to have an overpowered slime as a teacher? It could be fun.
Now you know some of the major factions in That Time I Got Reincarnated as a Slime. More factions are revealed in each episode, so stay focused, and you won't get confused. You'll be able to encounter these factions and more when you check out That Time I Got Reincarnated as a Slime, streaming now in Sub and Dub on Crunchyroll. And keep it locked to Couch Soup for even more Slime content.
Have you already seen Slime? What's your favorite moment? Which faction is your favorite? Let us know in the comments where we can talk about how clowns are incredibly creepy.