"My name is Peter Parker. And I… would like a coffee. Please."
This quote is possibly part of one of the most heartbreaking scenes among the sea of contenders for this title in the movie. If you still haven't seen No Way Home and have managed to avoid all spoilers until now (in which case I will need to know your secret), then this is where I'll tell you to skip this article as it will contain MAJOR spoilers.
The megahit movie united three generations of web slingers as Tobey Maguire and Andrew Garfield returned to reprise their roles and fight alongside Tom Holland. I don't know about your experience at the cinema, but when I watched it, the cheers were UNBELIEVABLE. The last time I experienced something similar, people we love were walking through portals to help defeat Thanos and his army. Marvel, at this point, has been unbeatable when it comes to connecting the dots and pleasing their fans.
As impressive as No Way Home was, it left open so many possibilities (even in their usual end credits scene). After saving/curing all the notorious villains from Maguire and Garfield's Worlds and sending them back, our current Peter (Tom Holland) makes the difficult decision in the final battle, asking Doctor Strange to cast the spell that makes everyone forget about him. It's the only spell that can stop even more Spider-Man villains from coming through from other Universes. It's the biggest sacrifice that Tom Holland's Spidey has ever made. The spell is cast after the incredibly emotional goodbye from his best friend Ned (Jacob Batalon) and his love MJ (Zendaya). The world forgets who Peter Parker is.
On top of that, they show our beloved Eddie Brock (Tom Hardy). He spent the entire runtime of the movie getting drunk and listening to the history of the Avengers, up until he is transported back to his own Universe. The only thing he leaves behind is a tiny piece from his symbiote friend Venom.
Now, let's jump to those questions we all have.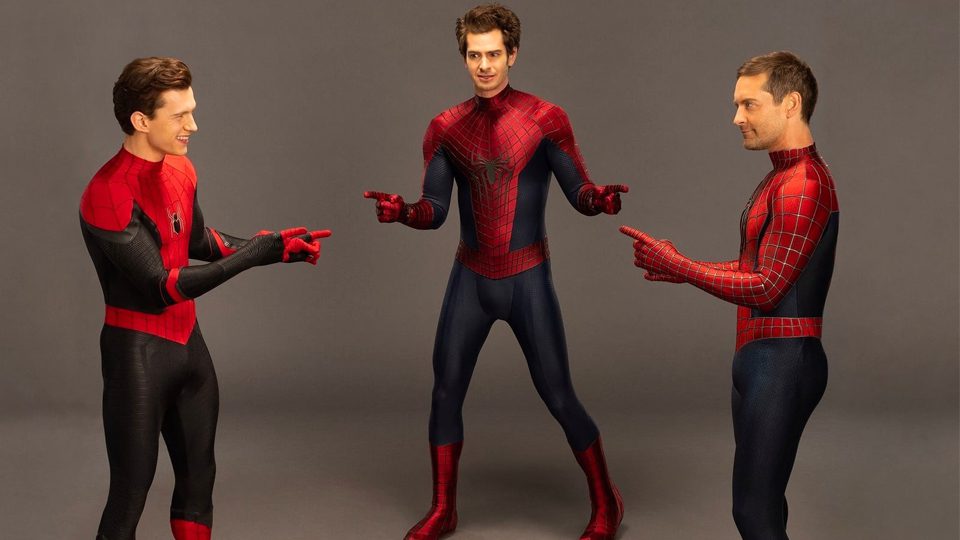 What happens in Tobey Maguire and Andrew Garfield's Universes now that all their enemies have been turned back and changed for the better?
All the reappearing villains, aka Doc Ock (Alfred Molina), Green Goblin (Willem Dafoe), Electro (Jamie Foxx), Sandman (Thomas Haden Church), and Lizard (Rhys Ifans), have been fixed. Thanks to the technology that enabled the three Peter Parkers to cure what caused these people's villainous turn, they're no longer evil. When Doctor Strange casts the spell, they are all transported back into their Universes along with their Peter… but they had all died in their original timeline. Will we ever see what happens after they all get back home? It all must have caused a bit of mayhem.
Going by the logic and the memories that the Peters have, we can safely assume that they were transported after the events of their final movies. In Tobey Maguire's Universe, Norman Osborn's son, Harry Osborn (James Franco), is dead. He sacrificed himself to save his best friend. I can't help but wonder that even with Dafoe's character being free from the Green Goblin, he probably wouldn't react well to the death of his son. Could it possibly bring a new conflict into Spider-Man's life? And although Otto Octavius didn't have the famous beef with Norman Osborn in Spider-Man 2, there were implications of it in No Way Home? Could it return in a possible Spider-Man 4 movie?
If we look at the Andrew Garfield movies, the resurrection of Dr. Curtis Connors and Max Dillon should not cause too much mayhem. Possibly.
BUT!
What if bringing them back changes everything in both Universes, resulting in more returning characters? For Tobey, it might mean that Uncle Ben (Cliff Robertson) and Harry Osborn could very possibly return along with Otto's wife, Rosalie Octavius (Donna Murphy). With the change of their characters in mind and how Doctor Strange emphasized that we know frighteningly little about the Multiverse, I think it would be possible that resurrecting their foes could rewrite their timelines. This could also mean the most significant return of all: Gwen Stacy (Emma Stone).
This is actually something many have brought up. Although Andrew Garfield is once again denying all the rumors, in the event of a 'The Amazing Spider-Man 3' movie, Gwen Stacy could return as Spider-Gwen/Spider-Woman. It would definitely be something interesting to see.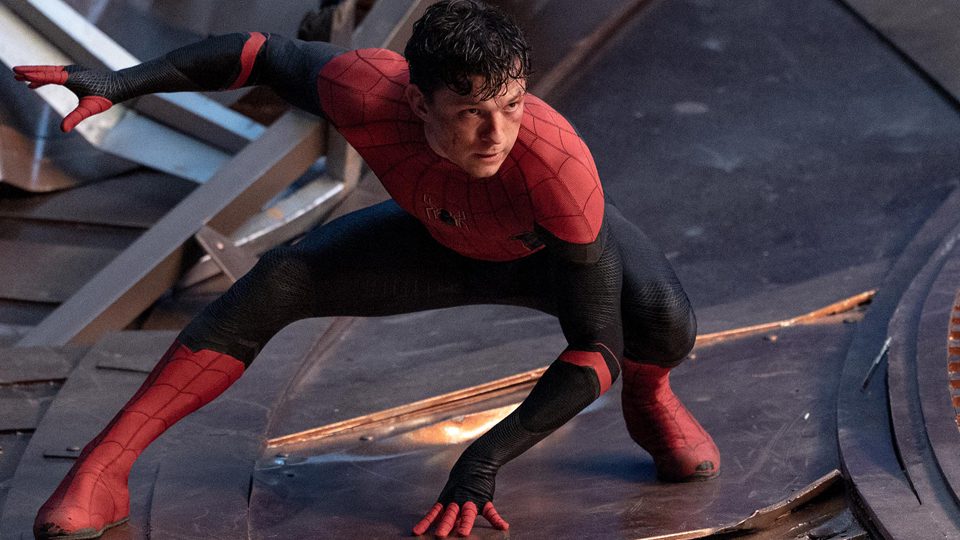 What happens to Tom Holland's Peter Parker now that everyone has forgotten who he once was?
Although not yet confirmed, there are indications of another Tom Holland-led trilogy that would be sorely needed in light of all that happened in No Way Home.
With Marvel being dead set on destroying my soul last year with WandaVision, Loki, The Falcon and The Winter Soldier, What If…?, and Hawkeye, in particular. I think out of all the titles, Spider-Man hit the hardest.
I thought that Aunt May's death would be the worst, but nope…it's the scene where Peter goes into MJ's workplace while practicing what he will say to her beforehand. After seeing his best friend and love excited about University, he decides that they are better off without him. Tears… instantly. And then he goes to Aunt May's grave, and once I realized that it doesn't say loving aunt… I felt my heart break a little bit. But that wasn't enough for Marvel. No! They had to make sure we understood that EVERYONE forgot about Peter. Happy (Jon Favreau) then shows up next to him and asks him how he knew Aunt May.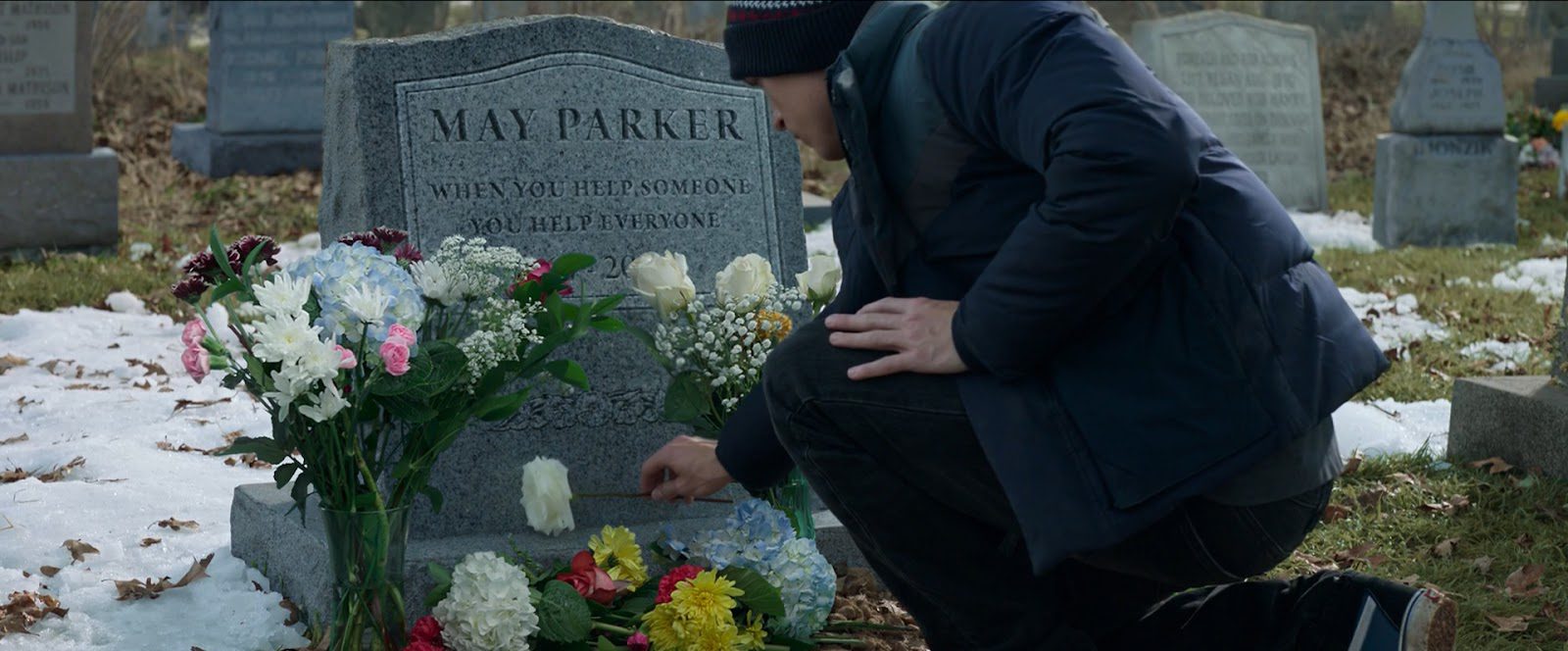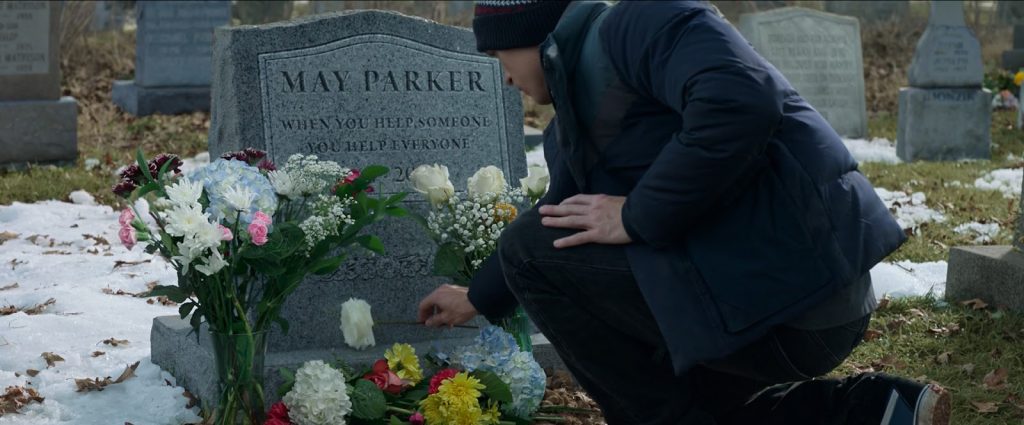 Peter is then seen in a new suit he created, and it's clear that he no longer has access to Stark tech. He becomes our friendly neighborhood Spider-Man once more.
A new trilogy may not be confirmed yet. Still, we know that Holland's Spider-Man is bound to have another appearance in a Marvel property. Many are guessing that it will be in the Multiverse of Madness, and of course, it would make sense to have him team up with Strange again. However, there's no sign of that in Marvel's trailers so far. I guess it's better in a way, as I would rather be surprised.

However, as many eagle-eyed fans pointed out, some clues are already hidden in the Multiverse of Madness trailers. After the events of Westview, it certainly seems like Wanda used the witch runes to live in her own bubble away from the world that already caused her so much pain. If that turns out to be true, it means that she is the only one in the world who wasn't affected by the spell Doctor Strange cast in No Way Home. This would, therefore, also mean that she is the only one who remembers that Peter is Spider-Man. Her famous line from the trailers that got picked up by fans also seems to be pointing towards this theory:
"You break the rules and become a hero. I do it, and I become the enemy. It doesn't seem fair."
And let's not forget; People forgot that Peter Parker is Spider-Man, but they didn't forget about Spider-Man himself.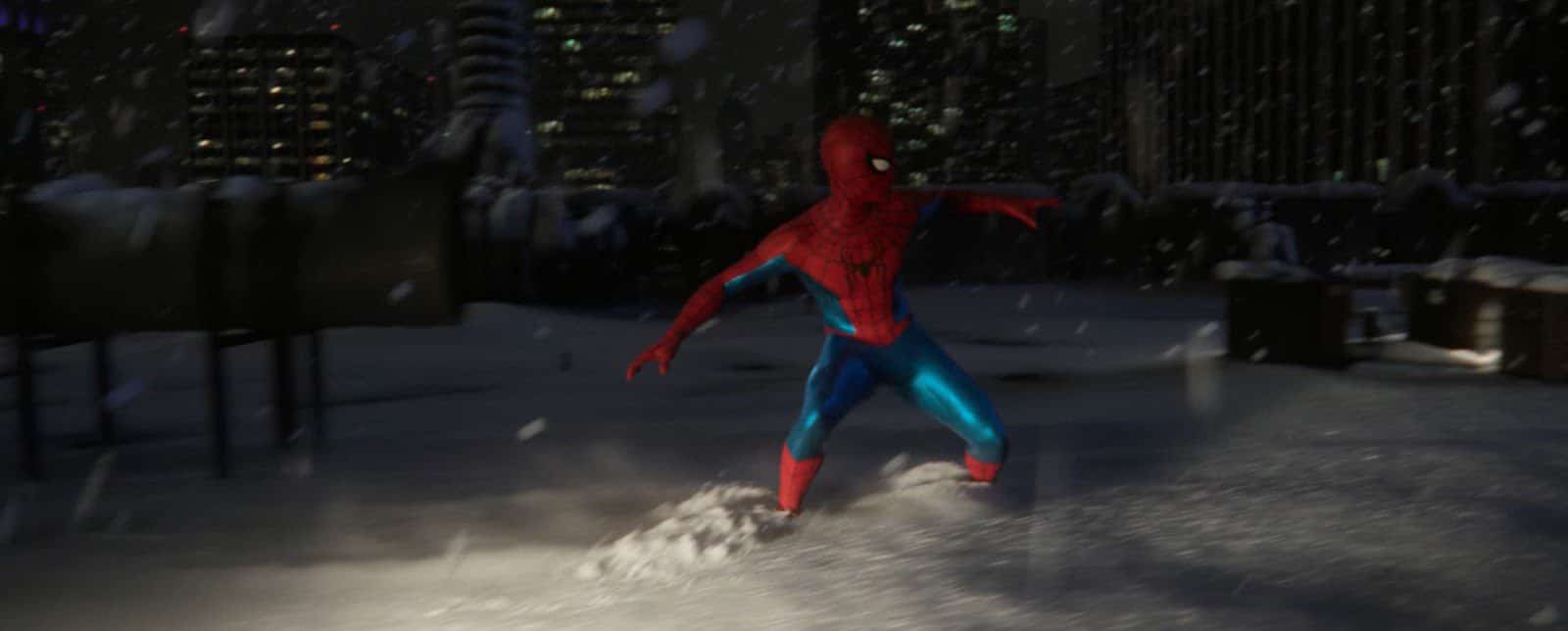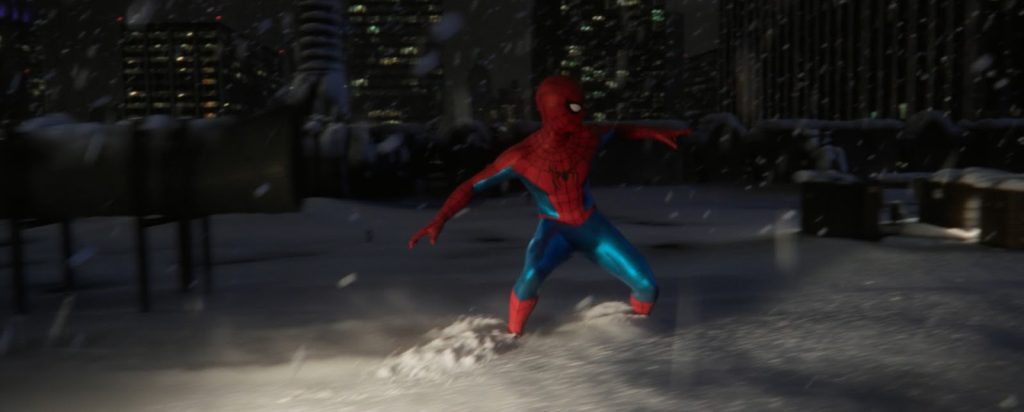 One of Spider-Man's biggest enemies made his big-screen debut in April: Morbius is played by Jared Leto in the adaptation. Its first trailer sparked debates as a familiar face showed up: Adrian Toomes, The Vulture (Michael Keaton). We first met Adrian in Spider-Man: Homecoming, and he hasn't been seen since. His storyline in Morbius is no longer a secret; thanks to Doctor Strange's spell, he gets transported into the living vampire's universe. In the film's post-credit scene, he shares with Morbius that he believes that Spider-Man is responsible for his new home. It is very interesting to note that a lot of Adrian's scenes we've seen in the Morbius trailer weren't even in the final movie. It certainly seems like they changed his whole involvement according to the events of No Way Home. Let's not forget that Morbius was originally supposed to come out BEFORE No Way Home.
Could this mean that Tom Holland's Spider-Man will have to fight one of these famous enemies?
Why else is it likely that another three Tom Holland-led films will arrive?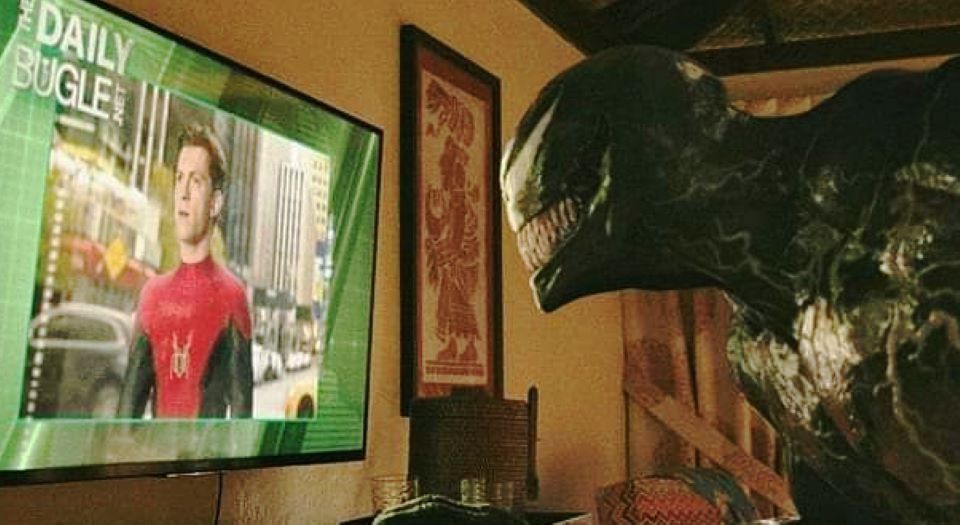 Venom.
Here's what I think Marvel is doing. I believe there is more to why they didn't let this new version of Venom have a larger role in No Way Home. The obvious one is that all the villains are connected to either Garfield or Maguire, while Tom Hardy's Venom doesn't have his own counterpart. But I think it's also because of the nature of this Venom/Eddie Brock combo. With Tom Hardy's take on this character, they seem to be building up more of an antihero instead of the famous enemy of Spider-Man. I believe that leaving the tiny piece of Venom behind in the post-credit scene will be significant in the following movie, and we will get a completely new version of Venom in Holland's Universe. A Venom who can be the villain we all know. They can have Tom Hardy reprise the role again or get someone new to play a different version of Eddie. Many would love to see Andrew Garfield's Spider-Man have a go at Tom Hardy's Venom, and to be fair… I would too.
Will we see this team-up of Spider-men again?
Holland, Maguire, and Garfield had such fantastic chemistry that one can't help but wonder if we will ever see them again on the big screen? Once again, with Doctor Strange and the Multiverse of Madness in mind, Marvel is only just getting started introducing us to their vast Multiverse. I don't think anyone would be against seeing them team up together. Maybe… just maybe… it doesn't even have to be live-action? Tom Holland previously mentioned that he would have loved to be a part of Into the Spider-Verse. Even the title itself holds a possibility for these three versions of Peter Parker appearing. Who knows? It would be fun, and it might be closer to happening than we think.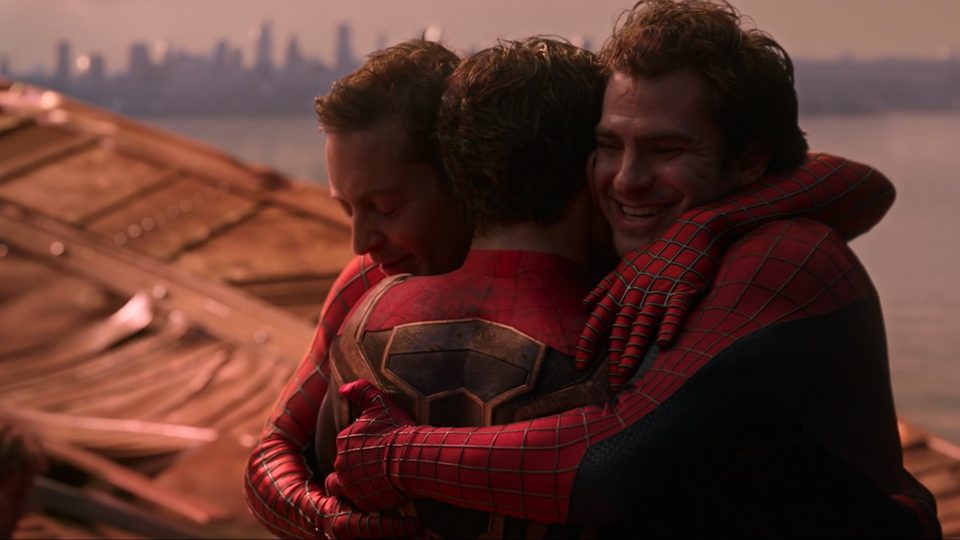 So far, no announcements have been made about anything like that happening. I personally hope it will happen again. It was such an indescribable joy seeing them together on the big screen that I felt like a kid again. At the end of the day, that's what cinema and storytelling are all about. We connect to these characters, love them, look at them as our friends, and we are happy whenever we get to see them again. No Way Home achieved more than we initially thought it could, so I will say this as a closing thought: whatever they decide to do with Spider-Man next, we are fortunate with what we already have.
What are your predictions for our friendly neighborhood Spider-Man? Let me know in the comments!