The MCU. Love it or hate it, you simply can't deny its effect on how movies have changed thanks to its "planning way ahead of time" strategy. Let's be fair here, other big franchises are trying to do exactly what the MCU has done successfully. 
10 years of character, story, and world-building came together in Infinity War and Endgame and once it all came to a conclusion some people rightfully asked: 'What now?' I am one of those people who blindly believe in their favorite creators and let me tell you… I wholeheartedly believe in Kevin Feige. He is an absolute genius in my eyes. And trust me, I don't call many people that. So even when they started announcing the new MCU titles I cheered like a 5-year old even though I had never heard of some of them and a few just seem downright strange. (Doctor Strange… get it? Not funny? Fine.) WandaVision was one of the titles where I was like: 'I don't know how I feel about this'.
Truth is that I've never really cared about Wanda or Vision on the same level as I cared for Captain America (who's my absolute favorite) or Doctor Strange, Black Panther, Spidey and I could go on. It's not that I disliked their characters oh no… no. I can assure you that I wept like a child at the end of Infinity War. I also adore Elisabeth Olsen and Paul Bettany, but logically, Vision's dead, and Wanda is grieving so what could this show possibly be about and how are they back together and why does it look like a sitcom and there were so many more questions. Then it simply arrived on Disney Plus and officially blew away almost everyone who sat down and watched it every Friday.
The care that went into the story and the building of this post-blip era showed from the beginning to the end. Wanda's struggle and how they chose to tell her story after losing everyone she loved is probably the smartest decision they've ever made at the MCU and it was the perfect opening to Phase 4 without any question or doubt. I think one quote from the series says it all: 

"What is grief, if not love persevering?" 
WandaVision closed down its run perfectly by leaving open many questions and creating new possibilities for the future. So what is the future of the MCU?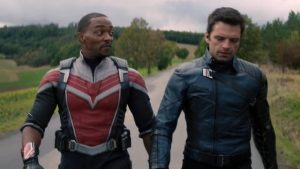 By the time this article sees the light of day, it is highly possible that the next chapter of the MCU has already started its run with 'The Falcon and the Winter Soldier'. Yet another TV Show with Anthony Mackie and Sebastian Stan returning as the titular heroes and probably the best duo on screen. If you want to watch something funny dear readers, you should watch interviews with Mackie and Stan because they are absolutely hilarious together so I am expecting some great laughs from them. How their story will affect phase 4 is another interesting question. We left them at the crucial moment where Steve Rogers handed his shield to Sam (The Falcon). We also know that Winter Soldier and Falcon are not exactly friends (the co-worker's promo hints at this even more and it's hilarious) and that they might have a bit of a harder time working together (I am sensing a type of buddy-comedy that I am honestly dying to see). I personally LOVE that Zemo (Daniel Brühl) from Civil War is back. I think he is definitely in the top 5 MCU villains list (even if we could argue whether he is a villain or not). It will be interesting to see how he has changed since we last saw him. The fact that he chose a purple mask to instill fear in people by evoking Thanos already gives away a bit of his character. The question with The Falcon and the Winter Soldier is how much connectivity will it have to WandaVision and then how will later projects connect with it. I mean, sure, this is the question in every case when it comes to the MCU, but I believe that now that we have the TV shows next to the movies and the knowledge that WandaVision will heavily connect to Doctor Strange, Captain Marvel, and Spiderman… well, it begs the question. Are we getting even more connections than we are used to? Will there be an even bigger web to unfold when it comes to connecting the lines? Let's look at it this way. 
WandaVision -> Other projects -> confirmed connection 
The Falcon and The Winter Soldier -> Other projects -> High possibility of connection 
Loki -> Other projects -> Big question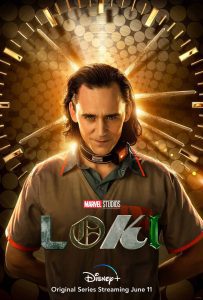 Let's stop here. We know that Loki is the very same Loki who got away with the tesseract when the time heist went a bit wrong on Tony, Steve, Scott, and Bruce's end. Therefore, if we go by what they said about time travel and its rules in Endgame, it means that whatever happens with Loki happens on a different timeline meaning that it won't have an effect on what happens in other MCU titles. Unless they pull a trick on us, logically Loki is a standalone series that's bringing back everyone's favorite God of Mischief. I might be completely wrong and then you are free to refer back to this article if I go into denial.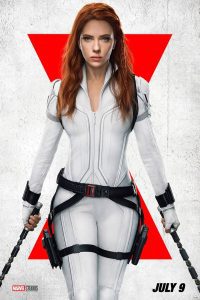 Another title that we can be pretty sure about is Black Widow. Sure there are theories out there (mine included) but as far as we are all concerned Black Widow takes place before Natasha becomes an Avenger. It will also be the first MCU movie to drop in Phase 4 so I'm just saying, anything is possible. 
We have two more familiar faces showing up this year. Hawkeye with his series and Spiderman with his movie. Hawkeye is still a bit of a mystery and we know that Kate Bishop will enter the MCU through it (played by the amazing Hailee Steinfeld) but story-wise they are keeping everything a secret. Spiderman, however, will possibly be our first official look into the multiverse if we believe all the casting news of course. News? Or just rumors? Or even better an elaborate marketing campaign to get people even more hyped (even if I don't know how that could be possible)? 
What really interests me are the new heroes that will get introduced this year. Shang-Chi, the master of Kung Fu, will be the first one to arrive. He first appeared in 1973 in Marvel Comics but his first solo comic didn't come out until 1983. Seeing his story come to life in the MCU opens new possibilities for them to expand their world in a new direction. It will be interesting to see how he will become part of the Avengers team or if he will become part of the team at all.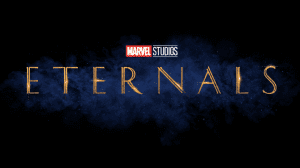 The other newcomers this year who will open a completely new world will be the Eternals. Their story is one of the greatest from Marvel and I have to be honest, it's one of my personal favorites next to Captain America.  When they announced it and when Angelina Jolie stepped on the stage, I almost fainted. Jolie is something of a hero for me and I look up to her in many respects, so I think I can safely say that I am very VERY excited to see this movie. There's one more actor they cast in this movie that I am really excited about, Ma Dong-Seok. Being a major Korean cinema fan, it was mind-blowing to see him among the cast. He is an excellent actor and I would highly recommend checking out his work in other movies including Train to Busan (Busanhaeng). Important to note is the arrival of the first deaf superhero in the MCU played by Lauren Ridloff who is a well-known deaf actress (The Walking Dead, Sound of Metal). 
Another great thing about Eternals is the director: Chloé Zhao who's now on a winning streak for her beautiful movie Nomadland. Seeing her step into the director's chair gives even more hope for this movie (even though we already established that I have blind faith in Marvel :D). 

The future of the MCU doesn't stop in 2021 though. We could go on and on about what's to come and just to give you all a brief look through: 
Captain Marvel 2
Doctor Strange and the Multiverse of Madness
She-Hulk
Blade
Ms. Marvel
Thor: Love and Thunder
Guardians of the Galaxy Vol 3
What if…?
Secret Invasion
Armor Wars
Black Panther 2
Ant-Man and the Wasp: Quantumania
If you ask me, a completely biased fan of the MCU, I would say that the future couldn't be any brighter and that it's an amazing time to be a fan of these films. Seeing how their shows and films make a lot of people utterly excited and gives them a platform to create theories of their own is beautiful, to say the least. Even the weaker entries into this big build-up are welcomed and will find their footing in the Universe. Knowing that they plan years ahead with their stories and how they build up their characters is what makes them special for me and the reason I trust them, without a doubt. 
It is an amazing time to be a Marvel fan. 
What is your favorite Marvel character and what movie or TV show are you most looking forward to?