For those who aren't aware, Uncharted: The Hidden Kingdom is a thrilling 2-part fan-made audio drama set in the world of Naughty Dog's beloved Uncharted franchise.* Though the story is not canon, it fits well within the official lore and sits chronologically between Uncharted 2: Among Thieves and Uncharted 3: Drake's Deception. Drawing off of Arthurian legend, our favorite roguish adventurer finds himself in quite the situation after crossing paths with a vicious collector who is, of course, up to no good. Listeners can follow along on a lively, immersive adventure handcrafted to appeal to hard-core Uncharted fans and adventure-seekers alike. Those with an established understanding of the main characters will find even more humor and depth in the clear writing and expressive score.
Now, without further ado, let's hear from the cast and crew themselves. Be sure to visit them at their website and experience Uncharted: The Hidden Kingdom for yourself!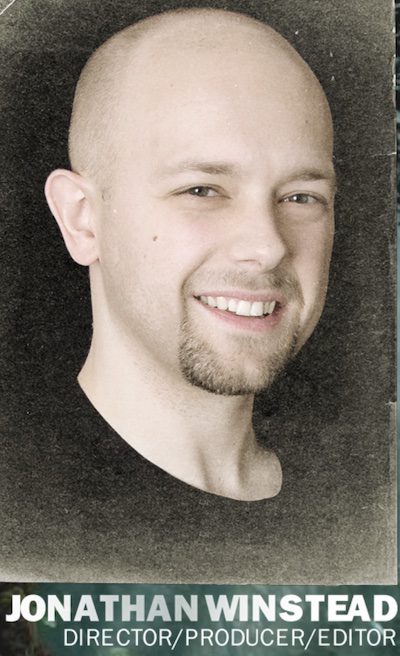 As the director, Jonathan Winstead worked on various aspects of production. Jonathan, I think we all like to hear a good fan origin story. What got you started on Uncharted?
Jonathan: It was back in 2007 when I was looking into getting a PlayStation 3, oddly enough not for gaming, but for an all-in-one media player for the living room. I finally decided to buy one and the offer I ended up going with at the time included a free game. After reading the descriptions of the games, Uncharted: Drake's Fortune really piqued my interest! I'm a huge Indiana Jones fan and anything in the adventure vein with hidden treasures, puzzles, and ancient mysteries is really intriguing to me. Once I had a chance to play the game I was hooked on the characters and story and have been a fan ever since. I've also been an audio drama enthusiast since I was a child. So when I was trying to decide on my next project, the Uncharted universe came to mind and, since I'd love to hear more stories with the original four (Nate, Elena, Sully, and Chloe), it was a pretty easy decision to set my sights on that! A little scary because the Uncharted universe has such fantastic characters and stories that I didn't want to mess up anything already established and also I knew it would be a high bar, but I had to try!
The story was outstanding! As a fan, myself, I have to admit the franchise certainly has quite a bit of established lore. I see your audio drama sits chronologically between the second and third games and weaves in near-seamlessly. How did you land on Arthurian legend?
Jonathan: That idea came from Miranda Ray. She's a talented writer as well as a big Naughty Dog fan. In the earliest stages of the project, I worked with her on ideas for the story and she had some ideas for story elements involving Arthurian legend, which hadn't really been explored in the official series and seemed to hold a lot of potential. She didn't have time to write the story, and that's when I connected with Chuck Duffie. After he read our initial ideas, listened to mine, and shared his own, he wrote the story you'll hear in our project! Working on the story with him was one of the best and most enjoyable collaboration experiences I've ever had!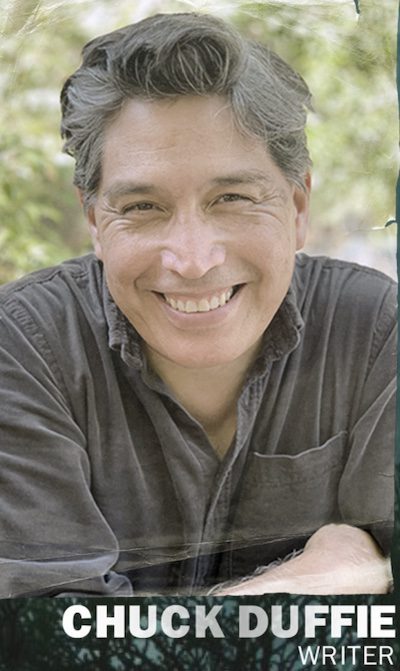 It's always nice to hear that the behind-the-scenes was an enjoyable experience for everyone involved; when people are happy to work together it really translates into the life of the work. Speaking of storytelling, behind every strong production is a talented writer. Chuck, what drew you to Uncharted, and do you have any tips for those looking to write their own audio drama or screenplay?
Chuck: I had heard Jonathan's production of The Shadow: Black Rock and was mesmerized. It was like being transported back to the 1930s. So when the opportunity to work together presented itself, I dove in. 

As for tips to those looking to write their own audio drama, my advice is to work with great people. This is a collaborative art form. If you put your ego aside and work with other passionate folks, you'll write better work than you could ever write on your own. That creative process shapes the work into something unique–and you'll have a lot of fun at the same time.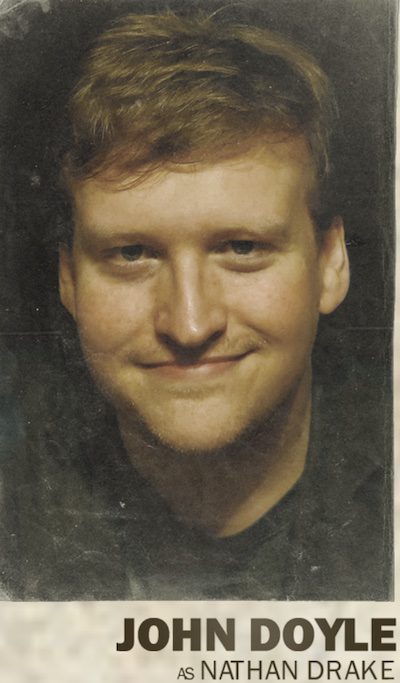 As an aspiring author, I can agree that collaborating with fellow creatives and sharing ideas can bring entirely new elements into a story. From what I understand, you also had the opportunity to work with many talented voice actors to bring your well-crafted script to life. Let's hear from the cast! John Doyle, as the voice of Nathan Drake in this fan production, what was it like voicing such an iconic character?
John: It was incredible to voice a character that I've already spent four games getting close to and learning about and then to put my spin on Drake, but I was lucky that Nolan (who I have never met and am referring to on a first-name basis anyway) already made such an expressive character to get familiar with. That really made it a lot more intuitive when it came to figuring out how Drake might speak a given line and it let me portray Drake in a way that I could be happy with instead of constantly second-guessing myself.
[Listen to John Doyle as Nathan Drake]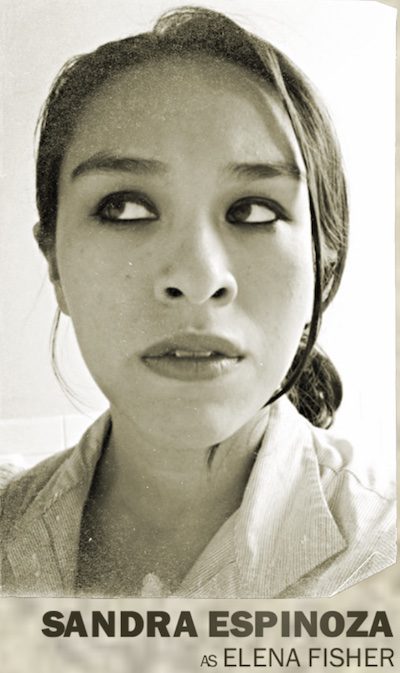 Nolan North truly gave Nathan Drake so much depth and charisma, and your portrayal of the legendary treasure hunter kept that personality and humor alive for the listeners! You also worked alongside several stellar cast members who took to the mic to bring Elena, Sully, and Chloe into the adventure. Sandra Espinoza voices Uncharted's fearless journalist and foreign correspondent, Elena Fisher. Sandra, what was it like voicing the dauntless Elena?
Sandra: It was initially intimidating since I knew little of the franchise and never thought of myself as very skilled at impressions. Replicating that certain hook that you can find in a character's inflections and cadence is daunting, but above sounding like someone else should always be the goal of matching the intent of what the character says. The actual characterization. That was made much easier with Jonathan's direction and the cool story I had to look forward to in that script!
[Listen to Sandra Espinoza as Elena]
That's some solid advice! Chloe also steals the show with all the charisma we've come to expect over the years. Beth, what was it like bringing Chloe's charm and magnetism to the project?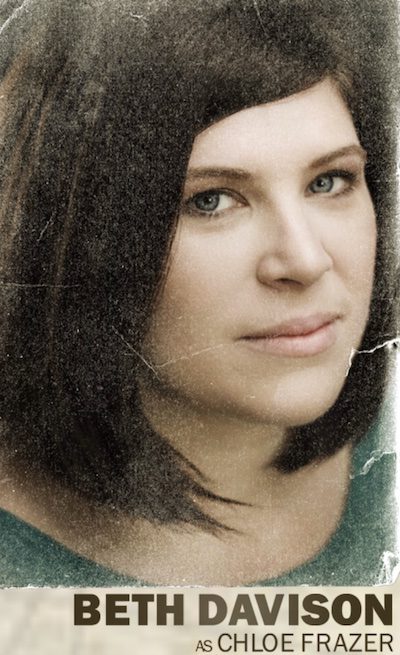 Beth: Voicing such an iconic character was a huge privilege. Claudia Black (who voices the original) is so incredible that any chance I had to study her was something I couldn't pass up. Chloe as a character is also so much fun, she has such a unique energy and I love how witty and sarcastic she is. It was exciting to do a fan project because it allows so much freedom on the journey these much-loved characters can go on so, as a voice actor, it's a dream.
[Listen to Beth Davison as Chloe]
She's always brought such a fascinating dynamic to the narrative in the games, often bringing out new aspects of Nathan and company by acting as their opposite, either morally or personally. She also brings moments of her trademark humor, as well, and your performance had me picturing her on-screen with all her wit and cynicism delivering the lines!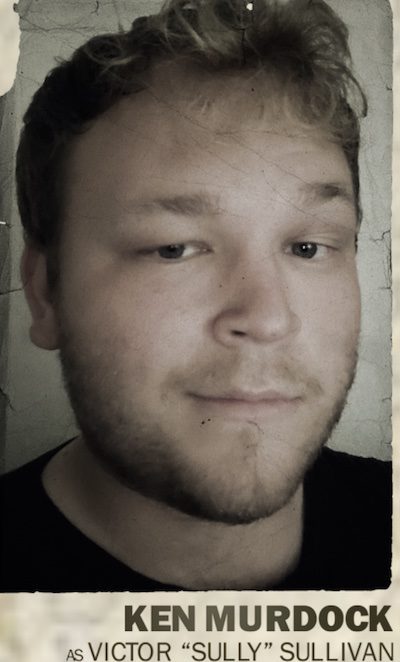 As a change of pace, Sully's character is acting somewhat dubious for a portion of this story, and Ken Murdock does a spot-on impression of Nathan's fellow fortune seeker. Ken, what was it like voicing the illustrious Victor "Goddamn" Sullivan in this project?
Ken: It was a real pleasure and an honor getting to voice such a character. It was fun to try to get into his mindset. Sully is definitely a favorite of mine, and a lot of people, I believe. Richard McGonagle did fantastic with his performances of him in each game, I hope people feel I did the role justice.
[Listen to Ken Murdock as Sully]
I think fellow listeners will find your rendition loyal to Drake's mentor and father figure. Everyone did such a standout job delivering the humor and energy of their characters. Do you all have any insight you'd like to share with those building their voice-acting resume?
John Doyle (Nathan Drake): The most difficult part of getting started in voice acting is actually starting. There are all kinds of Discord servers, Twitter accounts, and even a few free websites that post open casting calls for all sorts of cool projects and you can start auditioning for them right now as long as you have a mic and a computer. It took me a while to get started in voice acting because I felt like there was a barrier between me and being a "real" voice actor, but the only actual barrier was my being afraid to start. The second you overcome that and audition for a project, that's acting. You're a voice actor right away and if you keep auditioning and looking for cool things to do, you'll keep becoming a better actor and putting more cool projects on your resume.
Sandra Espinoza (Elena Fisher): Work because the work is something you take pride and fulfillment in. Voiceover won't keep your wallet fat, and you may never be recognized for it, so it has to be about a love of the work or you'll feel dejected more than you have to. Go find those school projects or indie works that pay low or nothing if they're things that really make you content. Because the whole "do what you love and you'll never work" adage is bullshit; it's always work if you're doing it right. Happy feelings won't get you in the booth when you've gotten no jobs for a while or the ones you got were boring or low paying. It's discipline that will keep you going on days you don't LOVE everything about it, and that's best built up by looking back on what you accomplished as evidence to yourself that this scratches your soul's itch.
Ken Murdock (Victor Sullivan): My biggest advice is the same as what Dee Bradley Baker and Steve Blum give, which is to find your own voice first. Impressions are great and impressive, but it's best to find your own voice first. Another piece is to never stop acting; fill a role and make it fun for yourself when you're doing things and make it your own.
Beth Davison (Chloe Frazer): I would say the key is to get coaching and practice, practice, practice. Working with an acting coach opened my eyes to areas that I was naturally good at, and areas that needed some work. Just like any job, you can't expect to be good at everything without effort. Invest in yourself, have an open mindset, and the good jobs will come along.
On behalf of readers and listeners, thank you each for sharing these insights with us! In addition to those we know and love, Uncharted: The Hidden Kingdom also introduces us to some memorable new characters. Graham Rowat voices Dorian Faybridge, a mysterious collector on the hunt for something of unimaginable value. Graham, what is something you didn't expect coming into this experience that you can now carry with you into your future work?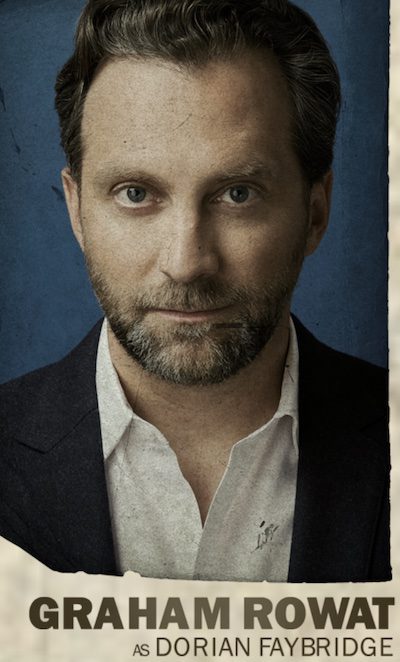 Graham: I was dubious that a story could be created that rivals the creativity and adventure that the Uncharted series delivers. Not only do I think we accomplished that with The Hidden Kingdom, but the audio drama format allowed us to condense the story in a way that kept the audience on the edge of their seats.
[Listen to Graham Rowat as Faybridge]
As someone who somewhat struggles to listen to audiobooks, I found this audio drama and its overall format to be very immersive. The sound effects, combining with the fantastical elements present in the story, kept my attention throughout. What sort of prep work did you do to get ready for your role?
Graham: As a voice actor for the NoSleep Podcast and the Grey Rooms, I have a fair amount of experience playing villains, so those shoes were familiar. My preparation focused on firing up the games and figuring out the best style of villain to serve as a foil for Nathan and his team. Dorian Faybridge is infinitely confident, which is the most enjoyable kind of villain to see fall.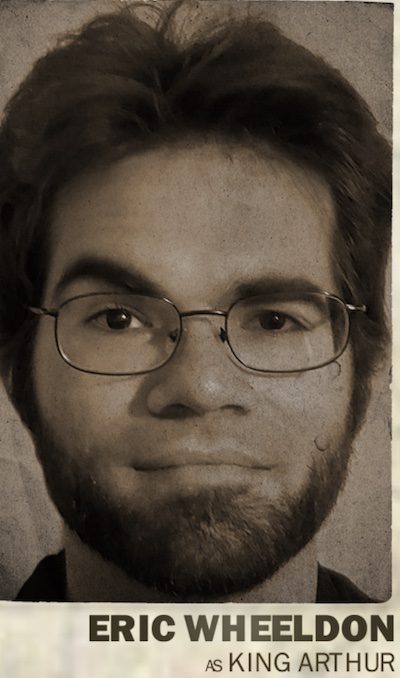 'Infinitely confident' is a spot-on description of the infamous collector. In the more fantastical elements of the script, Eric Wheeldon voices King Arthur himself and delivers the gravitas of a very pivotal moment. Eric, what was your experience with this role, and how did you land on the voice you chose?
Eric: There were many things I didn't expect coming into this project. For one, I wasn't informed that the character I was going for was King Arthur until I was cast.
For my audition, I tried going for a sinister/monstrous dictator for the character "Khan Rutrig." After finding out it was the noble King Arthur, I tried to merge the two into this no-nonsense but principled character that would be frightening for someone like Faybridge and yet inspiring to someone like Elena. Keeping an open mind and being able to adapt to the apt changes that can occur during a development is something an actor should try and be flexible for.
[Listen to Eric Wheeldon as King Arthur]
Speaking of Faybridge, he also has two mercenaries and a security guard in his employ throughout the narrative. William English III, who voices the security guard, also joined us to share his experience on the project. William, what brought you into the project, and is there anything you've learned throughout this project that you can now carry into your future endeavors?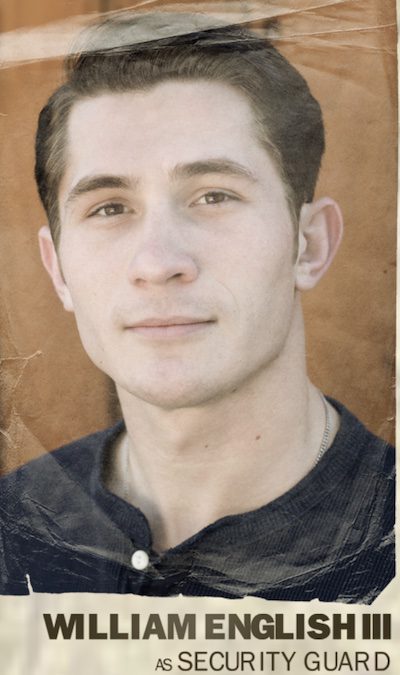 William: As a longtime fan of the game series, and seeing that this project was looking for additional voice artists, I reached out to the team hoping to contribute in bringing to life any characters that were needed. So, when Jon offered the role of voicing the security guard, I prepared by going back to play through 'A Thief's End' again to grapple all I could from cutscenes involving cronies working for Rafe (and their untimely demises).
Something I didn't expect coming into this project that I now bring into all my future work is having myself be open to changing the delivery of recorded lines from what I first prepared and thought would work best to what seemed more cohesive with my scene partners after full cast read-throughs in a given scene, and also understanding how those all fit together in the larger story we are trying to tell.
[Listen to William English III as Security Guard]
Your delivery, combined with your fellow cast members', added to the overall cohesiveness of the plot and character interactions. Thank you all for taking the time to share these takeaways!
Voice actors Brian Stivale, Christopher Moore, and Sam Gor–who perform as the head mercenary, second mercenary, and the narrator, respectively–weren't able to meet for the interview, but they also lent their talents to establishing the environment and energy of the story and kept listeners on their toes.
[Listen to Brian Stivale, Christopher Moore, and Sam Gor in their respective roles]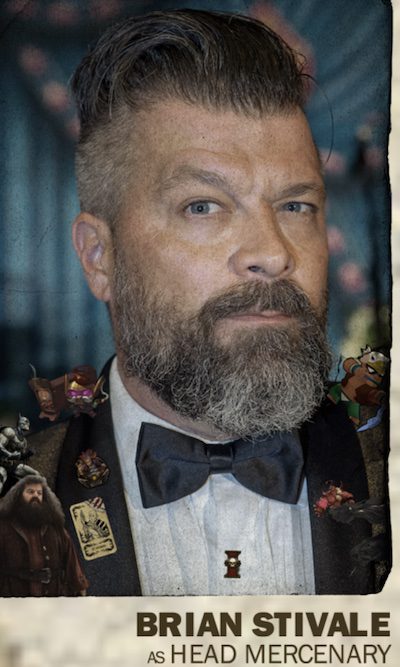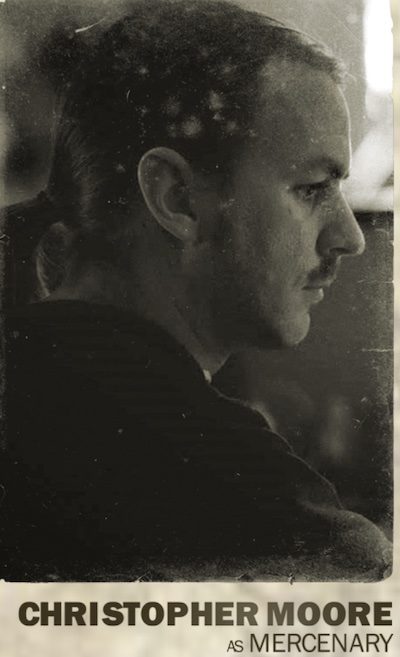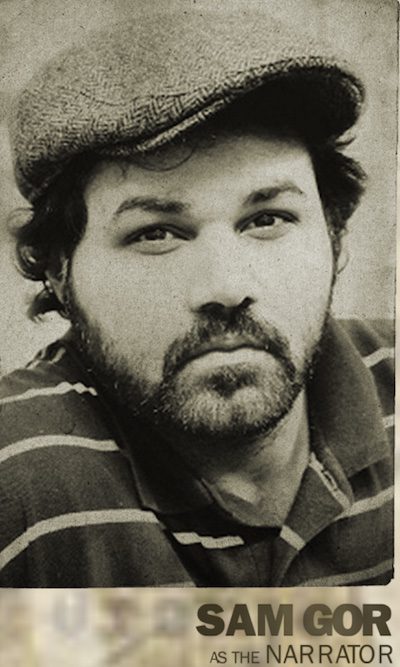 In addition to a talented cast, Uncharted: THK also brought some skilled composers on board. Evan "EFLEX" Boyerman and Zachary Horner worked together to craft an original score that balances the instantly recognizable Uncharted theme with notes that transport the listener to historical Europe. What was your process for deciding on your sound design?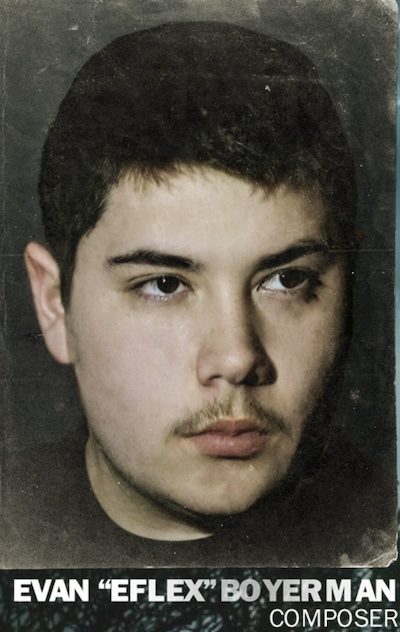 Evan: The theme of the audio drama is the old King Arthur legend, and when I first heard of this, I instantly thought of Daniel Pemberton's soundtrack from the movie King Arthur: Legend of the Sword. One of the instruments they talked about using for it was the hurdy gurdy. I've never heard of it before, but I instantly recognized the sound of it; it has that distinct renaissance era sound that I've heard in many soundtracks for movies or shows that take place around that time period. I said, "I have to use this, I just have to." Throughout the soundtrack you can hear it playing more of a droning note to add a bit of mystery. Occasionally, King Arthur's theme is heard which is a melody that, I think, has more of a fanfare sound to it which is usually what you can hear when you think of a king or queen. In the King Arthur suite "Die With Honor," the melody is expanded out to this big melodic epic, but dark fanfare because of the form that King Arthur takes in this story's adaptation. In that track, as well, I just decided to use a solo violin to play the main melody because the violin and the other string instruments have been around for ages and still have that renaissance sound, especially when played solo.
I also wanted to keep that classic Uncharted sound that Greg Edmonson had done in the first Uncharted game, so I kept with the classic drums that are distinctive in the original soundtracks that gives it more of an adventurous feel. I went with some more modern sound design elements like pads and synths as well, but I didn't try to overdo it to make sure the age of the orchestra comes out more to keep it within that Arthurian era. When it came to the main theme of the audio drama, I had to at least pay tribute to Nate's original theme, but to make sure it was fresh, I needed that distinctive melody that everybody knows while also changing the soundscape and harmonies to add my own flair to it. You can't have an Uncharted adventure without that classic melody.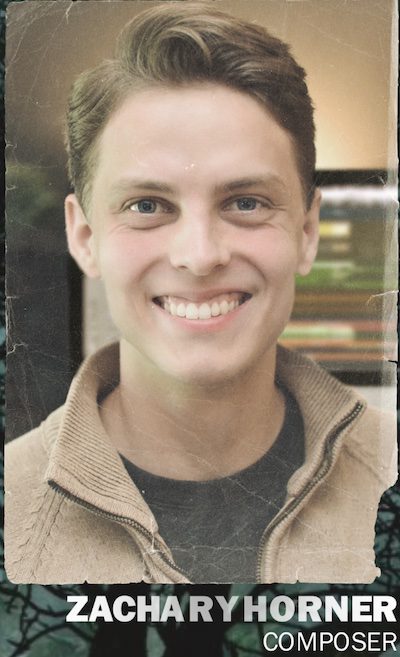 Zachary: As I normally would, my process for writing the score began with some study. I had a listen through the original scores of the Uncharted games and had several talks with Jonathan (the director) to discuss his unique vision for the audio drama. Once that process was finished, I set up a video call with Jon, piped in a high-quality audio stream of my system for him to hear, and we had a spotting session where we listened through the whole episode making notes along the way. I was also able to compose ideas right there with him listening and giving thoughts.
Dipping into the historical Europe sound was fun! To achieve the style, I wrote with mainly orchestra and choir–adding ambient synths for a unique soundscape. To give a nod to the original soundtracks by Greg Edmonson, I incorporated my own adaptation of the rhythm section from the track "Nate's Theme."
Director Jonathan Winstead also weighed in on sound design. Jonathan, what is your process for making an audio drama an immersive experience?
Jonathan: When I listen to an audio drama, I want to be immersed in the world of the story. When designing a scene, I first start by closing my eyes and imagining myself in the scene, and then I ask myself questions like "What do I see?" and "What is happening?" Then I try to think about the sounds that would be contained in this imagined scene and try to implement them into the workflow in both a realistic way and a way that leads the listener to see the scene in their head the way I see it in mine. In order to achieve full immersion, it's important that sounds feel natural or at least like they belong in the scene. I also like to use a lot of layers in the design so there's always something going on in the background so that the mind is always engaged. The trickiest part for me is the final mix. Making sure you can hear all the elements of the sound design, the subtlety of the music, and still making sure the dialogue is understandable and not overwhelmed, but not too powerful. Tricky stuff, but fun!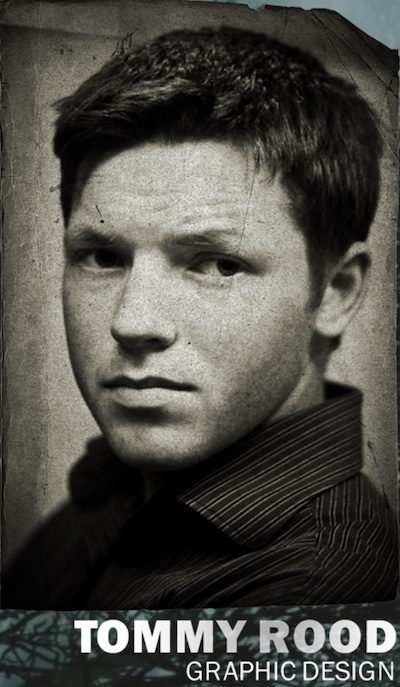 I hear you also collaborated with Tommy Rood to create the logo for the project in addition to your own work on the drama's graphic design. What made this project unique for you?
Jonathan: In the same line as the immersion factor in the sound design, I wanted everything about the project to have that "Uncharted vibe" that fans know and love. If you've ever seen the Press Kit Editions or the Collector's Editions of the games, you know that the design is intricate and fits both the game and the style of the series. I wanted our project to be faithful, as much as possible, to the series visually as well. After talking with Tommy about this, he created the amazing logo and cover art, and I continued to build from there. This project was unique because I was trying to capture an established and much-loved visual style, yet still make it our own, all to be a companion to an end product that was not even created for the visual realm.
Everything on your website pairs stunningly with the Uncharted franchise and also complements the story so well. I can't imagine all the moving pieces, organization, and coordination that comes with a project like this! Lead project assistant Sasha Blore brought her experience in everything from short films to YouTube videos to audio dramas onto the scene to assist. Sasha, do you have anything to share with those looking to gain valuable experience in the industry?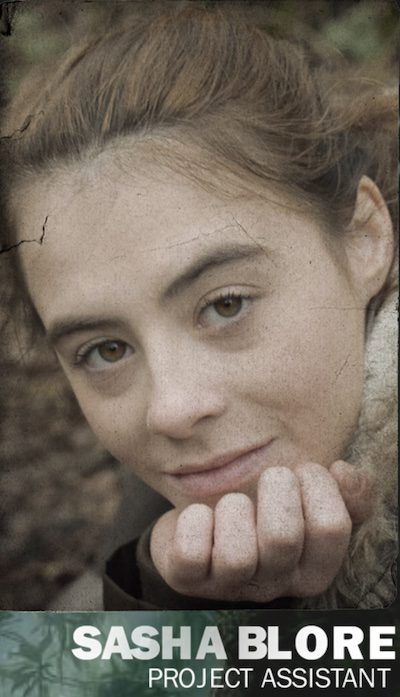 Sasha: Producing is a hard job, that's for sure! I'd say to people wanting to get into the industry to work hard but remember to give yourself breaks because burnout is a huge issue in this industry. Organization of folders, files, and contacts is a huge must! But always work on things you enjoy working on; if you don't like the project, it'll drain the life out of you. With Uncharted: The Hidden Kingdom, the Uncharted series was a huge part of my teenage years, something that means an awful lot to me and that's what made this project such a pleasure to work on. So, take every opportunity that comes your way but make sure they're things that you enjoy working on! Oh, and don't shy away from following your favorite celebs on Twitter; I've received a LOT of helpful advice from my idols already in the industry from Twitter.
Thank you for sharing the tip about using Twitter as an industry resource! It can certainly be a helpful way to network and connect with established professionals to learn. Also, as a huge fan of Uncharted, it must've been so exciting to work on a project that adds to a fandom you've been a part of for years!
Everyone involved did such a standout job! As we near the end of this interview, what do you all hope the fans will get from this exciting adventure you've put together and do you have any messages you'd like to leave with readers?
John Doyle (Nathan Drake): I hope that listeners will be as happy as I was to get another adventure with these characters. Any time I spend hanging out with Drake and the rest of the crew never feels like a moment wasted. I hope that other people who love these characters and appreciate them as much as we do listen to this adventure, enjoy it and feel like they're getting to spend a little more time with old friends.
Also, I hope that the listeners can forgive the fact that Drake is in water a few times and never tries to play a quick game of Marco Polo, and when others are forced into the water, he doesn't drop a "kitty got wet" or two.
Sandra Espinoza (Elena Fisher): As someone who hasn't played the Uncharted games and doesn't actively look for "actiony" titles, it pulled me in and kept me excited for the end! If I could get charmed by it, I really hope it thrills true lovers of the franchise and even inspires others to go above and beyond with their fan content. Creating things for the pure love of your inspiration is such a good feeling and can take you down paths you never thought to explore. So never stop creating!
Graham Rowat (Dorian Faybridge): Thank you for letting The Hidden Kingdom inside your love and admiration of Uncharted. We share that love and thank Naughty Dog for the worlds and characters they created that were so vivid, they continue to adventure in our minds.
Chuck Duffie (Writer): I hope Uncharted: THK totally immerses their imaginations so fully that they forget where they are, who they are, whatever stresses they have in their lives. They're in the audio realm we created, and when they add their imagination to the story, I hope it becomes an alternate world for a while.
Sasha Blore (Project Assistant): I hope that the fans of Uncharted will really enjoy this audio drama. The whole cast and crew have put a lot of hard work and thought into every aspect of the show, most of us while still working on our own shows, and it's something dear to every single one of our hearts. I absolutely believe that everyone did an amazing job at what they did for the project and kept true to those beloved characters that we all know from the series!
Thank you to the cast and crew for letting me interview you and sharing your experiences collaborating on this exciting fan project! Ever since my friend first introduced me to the world of Uncharted, I've adored the franchise and am always on the lookout for more content. I genuinely enjoyed listening to Uncharted: The Hidden Kingdom, and it's been a joy helping you share some of the behind-the-scenes takes of what it was like crafting this audio drama and sharing it with the world. It's my hope that fans of the game series will really embrace your fantastic addition to the ongoing library of high-quality, fan-made content that makes the Uncharted community so alive.
Jonathan, are there any final thoughts you'd like to leave us with?
Jonathan: To create a fan project like Uncharted: The Hidden Kingdom is impossible without the generosity and hard work of a lot of wonderful people. We were blessed to have such an amazing team. I'd be most honored to work with all of them anytime! I think I speak for all of us when I say that we tried our very best to create something that lives up to the Uncharted legacy and something that we hope you will have as much fun listening to as we had creating it! And if you're reading this Naughty Dog, Amy Hennig, Nolan, Emily, Richard, Claudia, and everyone else who helped bring these games to life, the deepest thank you from the Uncharted fan community and the Uncharted: THK team!
For more about Uncharted: The Hidden Kingdom:
Have you listened to Uncharted: The Hidden Kingdom? What did you think? Let's chat about it in the comments!
*This is a fan-made production and is not affiliated in any way with Naughty Dog, LLC, or their affiliated companies, and is not profiting in any way from the use of these characters. This audio drama is for entertainment purposes only and is not for sale, distribution, or online monetization. The voice actors listed here are the voice actors in the fan-made production and are listed beside the characters that they portray in this audio drama. All characters and associated names and references are copyright and trademark of their respective holders.