There are a few people you should never doubt. I can give you two right now: Phil Lord and Christopher Miller. These men proved time and time again that they knew how to tell good stories. Not just good ones but SPECTACULAR ONES. Their humor is spot on, they know how to balance out comedy and drama, and most importantly, they understand their characters. That's a very important notion that many fail to fully comprehend.
Spoiler warning from here onward.
I had high hopes for Across the Spider-Verse as the previous movie was my absolute favorite Spider-Man story that we've ever got. Well, this movie was not only as good, it was even better than what I was hoping for.
Miles and Gwen are both back in their world, and both of them have their own troubles. Gwen (Hailee Steinfeld) feels incredibly alone and isolated from everyone. We learn that in her world, Peter Parker turned into The Lizard and died in her arms after their fight. If losing her best friend wasn't enough heartache, her own father is after the masked vigilante, and when their confrontation happens, it is one of the most heartbreaking scenes in the movie. Gwen joins the Spider-People who are trying to repair all the trouble they caused in the previous movie.
Meanwhile, Miles (Shameik Moore) has his own problems, mostly with his family. While trying to protect Brooklyn, he often misses important dates, meetings or just the moment to be with his parents. It leads to a lot of conflict between them, which is made even worse because Miles can't share with them his true identity and, therefore, the reason why he is always late.
However, all hell breaks loose for both of them after the appearance of The Spot (Jason Schwartzman), a supervillain unlike any other before. He is able to jump freely between the multiverse creating even more chaos, leading to Miles and the Spider-People finally meeting.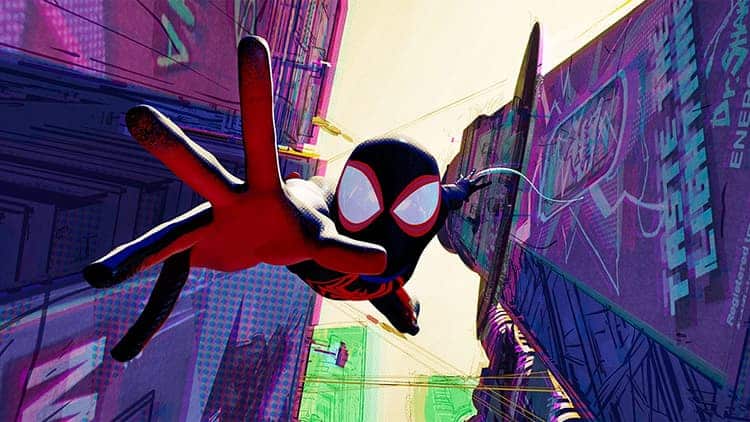 The change in both Miles and Gwen are huge and very much appreciated. They not only grew physically but as people too. I think the struggle both of them go through is very relatable for many, and the creators do a very good job grounding their stories. I was mostly able to connect with Miles, feeling like you don't belong or that you are not needed is the worst, and it's something many people go through at one point in their life.
This movie – once again – uses exposition in the best way possible. It's not shoved down your throat in a made-up conversation; it is incorporated into the story smoothly in order to build both characters and the story. It's never too much and just enough to understand what is going on in the world they are building, and it is a big world indeed.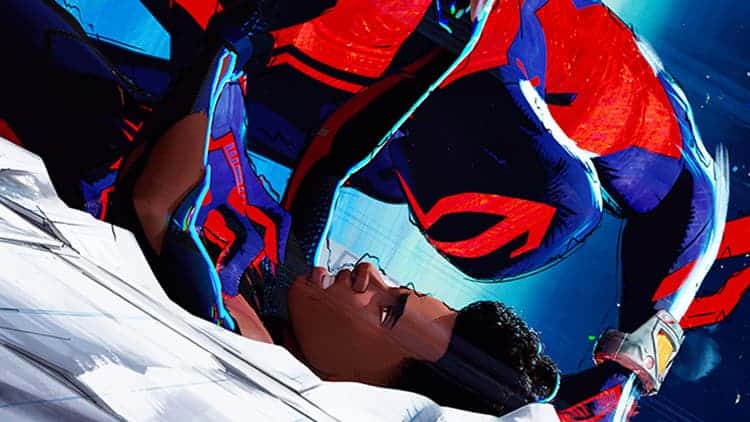 You see, Across the Spider-Verse is now officially connected to the MCU and all already exsiting Marvel properties. Among the many animated figures, we had not one, not two, but four very important cameos. In the film's first 15 minutes, Miguel O'Hara (Oscar Isaac) mentions the events that took place in No Way Home with Doctor Strange named specifically. After that, as The Spot tests out his abilities, he ends up in Tom Hardy's Venom World and meets the shop owner Mrs. Chen (Peggy Lu), who is not at all surprised by his appearance after everything she's already been through. That's not the end of our list, though. One of the biggest and most important meetings is between Miles and none other than Aaron Davis, aka Donald Glover from Spider-Man: Homecoming, as Miles meets all the prisoners in the Spider-People base. I would also like to point out that these are all live-action appearances, and my days they were beautifully integrated into the film. And finally, the two big ones. We learn in the movie that there are so-called canon events that can't be disrupted, and they must happen in all Spider-people's lives; otherwise, the given universe destroys itself. One of these big events is the death of Gwen Stacy's dad, seen in The Amazing Spider-Man with Andrew Garfield. This is where we see that scene with Andrew appearing and then later on with Uncle Ben; we also get to see Tobey Maguire. Our current Spider-Man, however, does NOT make an appearance in the movie. I was really looking forward to seeing Tom Holland, especially after Donald Glover, but he did not show up, but after all that they showed in just this movie, it makes you wonder what will come next.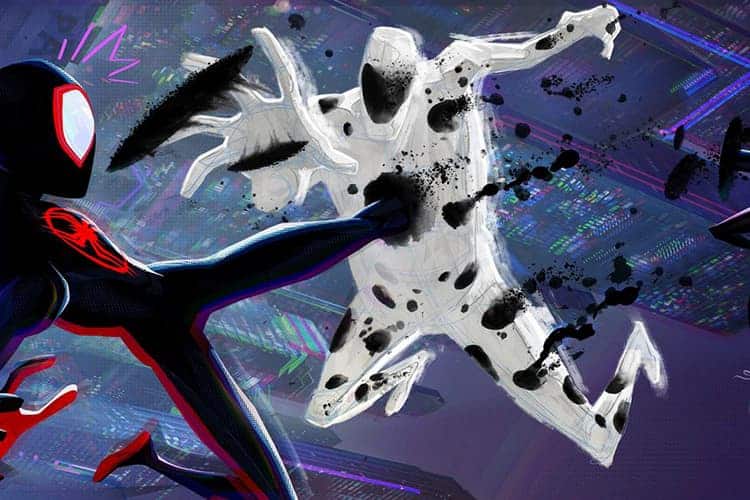 Now, about the visuals. My Days. This movie is a freaking masterclass in animation. The way they mixed together all the different styles and how colors became so important, especially in Gwen's universe, was so beautifully brought together that, at points, it was unreal. And nothing signalled this better than the complete and utter silence in the room. We always have talkers, which I hate in this cinema so much (I miss London), but you know that a movie is really freaking good when it is complete and utter silence throughout the entire movie. I think everyone was in awe of it all. It wasn't just feeding us with excellent storytelling but also the most wonderful animation anyone could have asked for. Literal tears of joy moments throughout.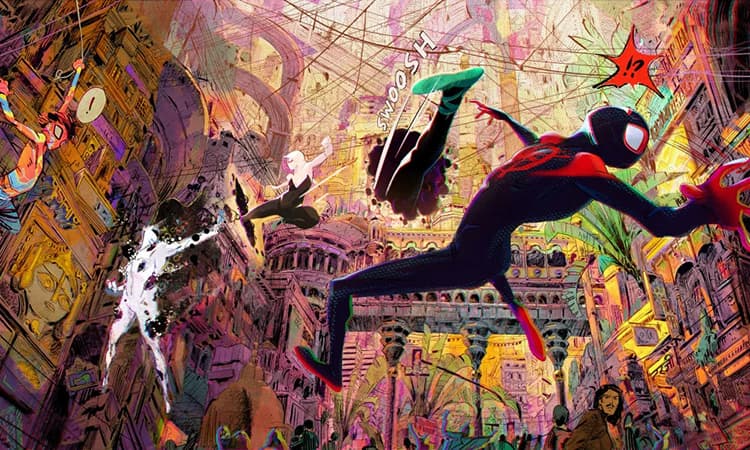 I used to hate cliffhanger endings, but the build-up of the story from the very beginning made me go: "Aha, they will do the thing." The thing being the previously mentioned cliffhanger ending. They took the time to tell us all the important things we needed to know, hit the emotional beats that were needed and gave the characters enough breathing space to grow even more and for their decisions to make sense for all of us. The way it ended makes you even more excited about part 2 of the story – Beyond the Spider-Verse and trust me when I tell you, this will be the kind of movie you'll want to watch more than once. Absolutely perfect.