"I'm vengeance."
It was the phrase many drooled over when the first The Batman trailer came out. The quote was almost like a fan rallying cry. People put it in their bios on social media platforms, kept posting and celebrating it. The filmmakers quickly turned all that around: once we sat down to watch the movie, we realized that the quote was a bait-and-switch. It's not meant to be something to aspire to. Instead, hope is the harder but more rewarding route.
Director Matt Reeves was the creative force behind two out of the three new Planet of the Apes movies. He managed to elevate the already pretty damn great first Rise of the Planet of the Apes (from director Rupert Wyatt) with Dawn of the Planet of the Apes and War for the Planet of the Apes. It's my favorite trilogy of all time. What first pulled my attention towards The Batman was the moment Warner Bros. announced that it will be written (alongside Peter Craig) and directed by Matt Reeves. Let's just say I would have been surprised if this movie turned out to be bad.
I really want to look at The Batman in comparison to Reeves' previous two Planet of the Apes masterpieces, Dawn and War. I've started by looking at what Reeves does exceptionally well: story and character building. He takes the time to really understand every move and decision the characters would make. To this day, Caesar (the brilliant Andy Serkis), is one of the most complex protagonists to ever bless our screens. After watching The Batman, I noticed many similarities between characters and some of the storytelling that definitely put a smile on my face.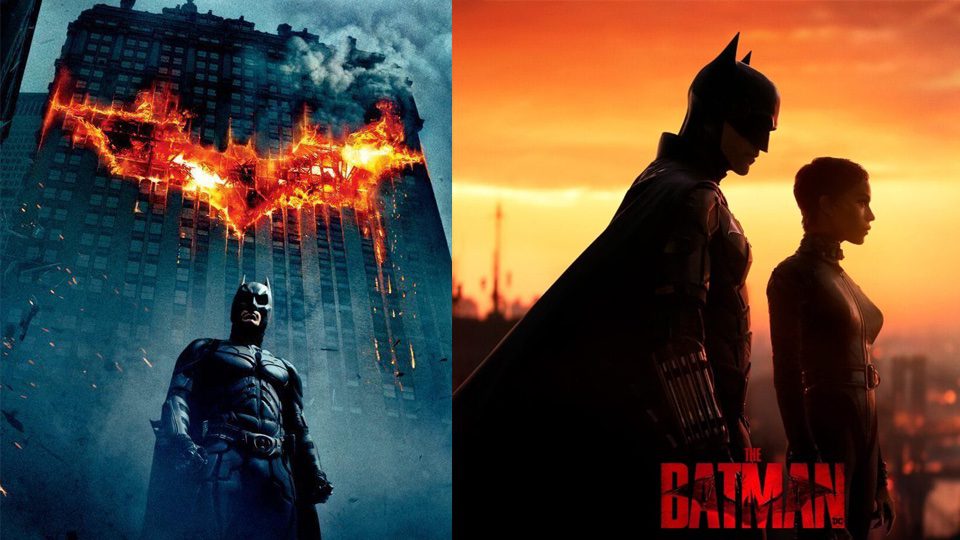 Looking at the story, we've got ourselves the classic detective Batman plot, which I thoroughly enjoy, but it was also the thing that needed a bit more polishing. The one pulling all the strings in the story is The Riddler (Paul Dano), the perfect classic Batman villain to build a detective puzzle off of. However, some of the riddles they created for the film felt a bit… lazy? It was a lot of play with words and meanings, and I will even say that the Penguin/Falcone bird riddle connection felt a tiny bit forced.
I also had a big problem with the Alfred storyline. Alfred is played by Caesar himself, Andy Serkis. And he is severely underused. Alfred and Bruce's relationship is something that always played a huge role in the comics and any form of adaptations. He is the one who's always there for Bruce and for Batman. I nearly walked out when Bruce (Robert Pattinson) was a dickhead to him right in the first scene, but then they gave us a glimpse into what it looks like when they work together, and I calmed down. Then Alfred disappeared for most of the movie.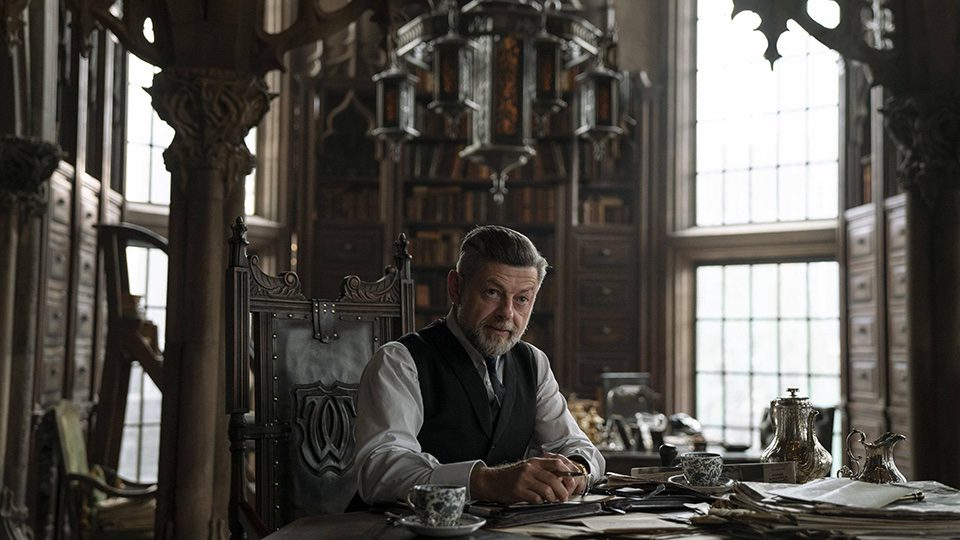 Fortunately, when Alfred returned, it was just in time for him to get hurt, and we finally saw something more than anger in Bruce. That hospital scene with Serkis and Pattinson is probably one of my all time favorite scenes from any Batman films. Bruce is back being that boy again whose parents died in front of his eyes and his only solace is in Alfred, his father-figure, the one who always stood by him. Both of these amazing actors' performances were so pure and honest that it brought tears to my eyes. I absolutely adored it and needed more of it.
In looking solely at the movie's story, there's not much to compare to the Planet of the Apes movies other than recurring pieces of symbolism. An example is the very first crime scene shot where Gordon (Jeffrey Wright) leads Batman in among a wall of policemen. Reeves filmed Pattinson's Batman from behind showing that he has no respect from the policemen who question his involvement. This is very different from Caesar in Planet of the Apes who is already a leader at the beginning of War and walking among his people. It's interesting how Reeves uses two very similar shots, one at the beginning of a possible trilogy and another near the end of one, but each with a different meaning. Absolutely brilliant.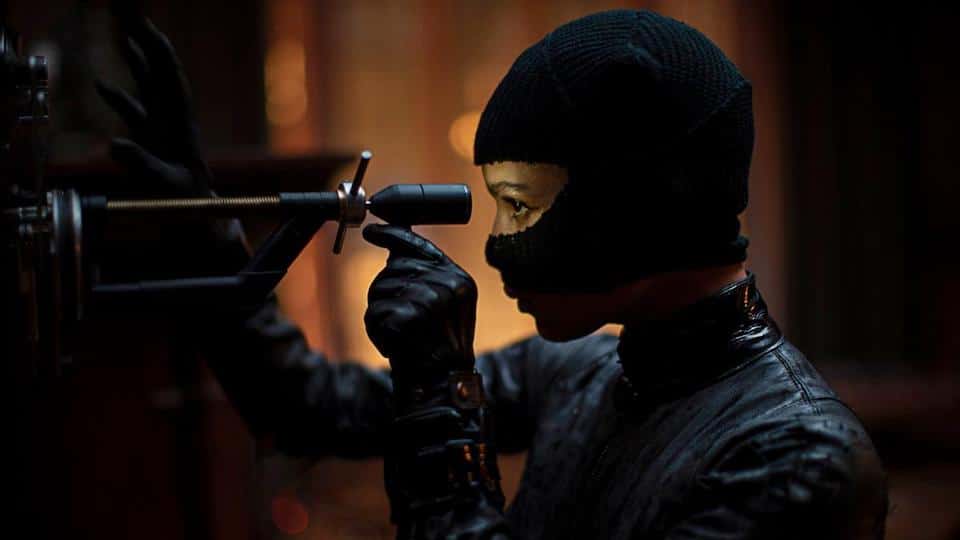 My favorite of the similarities to Reeves' Apes films shows up in the second act of The Batman when Batman and Riddler come face-to-face in Arkham Asylum. As the Riddler's monologue builds up, slowly elevating the tension of: Does he really know that Bruce Wayne is the Batman? The whole thing takes a wild turn. He left those messages to Batman, because he was in the belief that they are working together to take down the bad guys. He only mentioned Bruce Wayne so much, because he was the only one he failed to kill. However, Batman quickly tells him that they never worked together and they never will. Dano's spine chilling performance in the scene is absolutely out of this world. Brilliant. The whole scene is reminiscent of that moment in Apes where Koba (Toby Kebbell) realized that Caesar will never lose his trust in people. I honestly believe that if (when?) Reeves will bring back Riddler in a very possible sequel he will be even more menacing and evil than in this entry.
Has Reeves transformed The Batman with the same magic he brought to Planet of the Apes? To answer this question we have to look at Christopher Nolan's incredibly successful Dark Knight trilogy. Christian Bale's Batman symbolizes hope and justice, and these two things are exactly what this new movie emphasizes in the end. It carries the same theme that Batman needs to become more than his anger and that famous vengeance he built his whole persona around.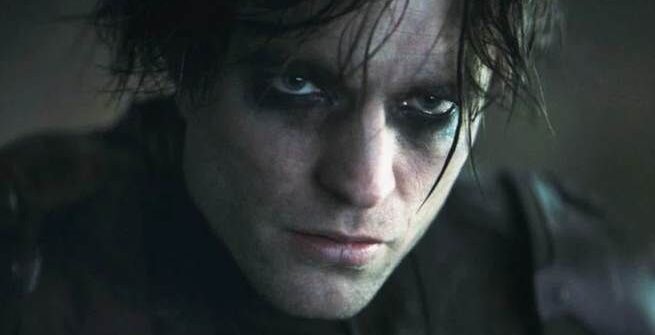 Now there are already a lot of debates on Twitter about which movie is better: The Batman or The Dark Knight. While I prefer The Dark Knight, The Batman is still a fantastic new entry, too. I will even say that it stands right next to Nolan's movie. But we really need a follow-up movie to say for sure that it's upping the game. That's totally possible based only on how masterful Matt Reeves is with his craft.
We definitely need to cut down on the runtime though, whew! While I do enjoy slow burners and detective stories, I think there needs to be a better balance between that side of the story and Batman leaping into action.
To summarize it all: Matt Reeves is the GOAT, he proved that with his Planet of the Apes movies, and now he put more emphasis on it with The Batman. I most definitely look forward to the foreshadowed next installment as it has a lot of potential. If I may be so bold to suggest a source for the story "The Court of Owls" is right there.