Off the back of the exciting 3-episode premiere of Andor last week, Episode 4, titled "Aldhani" is here, a reference to the planet Cassian goes to in the episode. This episode focuses on the aftermath of last week's bombastic events and begins to set up some future plot points and storylines (I think) whilst also including some major call-backs that all Star Wars fans will enjoy.
The plot of episode 4 is slower-paced compared to the end of last week, but it still piqued my interest with several things. "Aldhani" focuses on how each of the groups we've been introduced to so far are reacting to Cassian and Luthen's dramatic escape from Syril Karn and the Preox-Morlana. Cassian is now on a ship with Luthen (the guy he just met, stranger danger), and it seems that Syril and the rest of that merry band of dicks have all been given the sack. I know some people might feel bad for Syril, but not me, guy gets what he deserves (gave me massive teacher's pet energy). We don't get to see what happened to the rest of the people on Ferrix, but I'm sure we'll come back there later in the series—I need more B2EMO!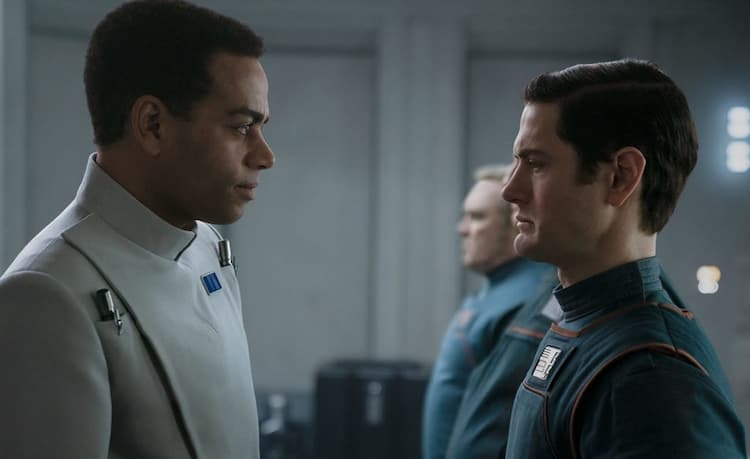 Episode 4 introduces the Empire into the mix with a first look at what appeared to be a gathering of Imperial officials at the Imperial Security Bureau (ISB) discussing evil Empire things like security and eliminating "disease" (rebellion). At the same time, the Empire moves in and takes control over the sector that was controlled by Syril and friends, which explains the aforementioned sacking. We also learn why Cassian was seemingly recruited at the end of last week: to help with stealing even more Imperial goods. I'm assuming this is going to be the focus of at least the next two or three episodes, which should be fun. The in-fighting of Imperial officers is teased as what seems to be the beginning of rivalries between officers starts to flare up (which is totally not going to bite them in the ass later). Aside from furthering the story, this episode also contained both an old character and a familiar location that got my inner Star Wars fan extremely excited.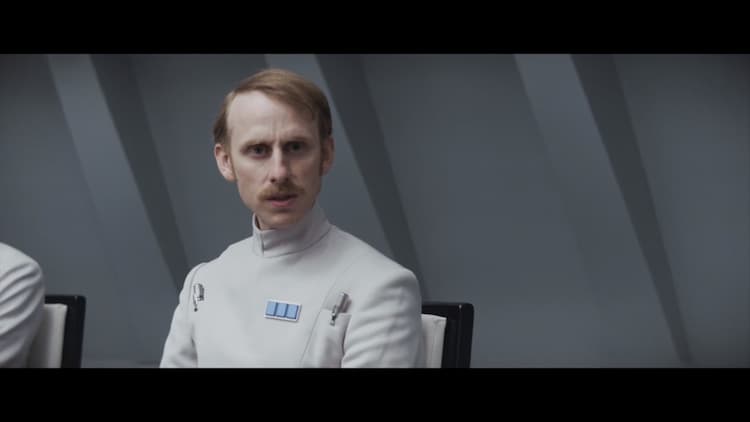 WE BACK ON CORUSCANT BABY!! After what has been well over a decade, we finally get to see Coruscant (not in a flashback) back in all its metropolitan glory in live action. I'd be lying if I said I didn't get excited when I saw those bright orange rings on the planet's surface. What's also cool about this, though, is that we get to see the lower levels for the first time in live action, even if only for a moment. We don't see too much, but I do hope that either in this series or another that we can see more of that dirty underbelly that isn't really touched on all that much outside of animation.
As for the old familiar character, Mon Mothma makes an appearance, and she has a husband (didn't know she was ever married). He seems like a bit of a dick, though, so I would put money on him either betraying her or getting killed—it's got to be one of those.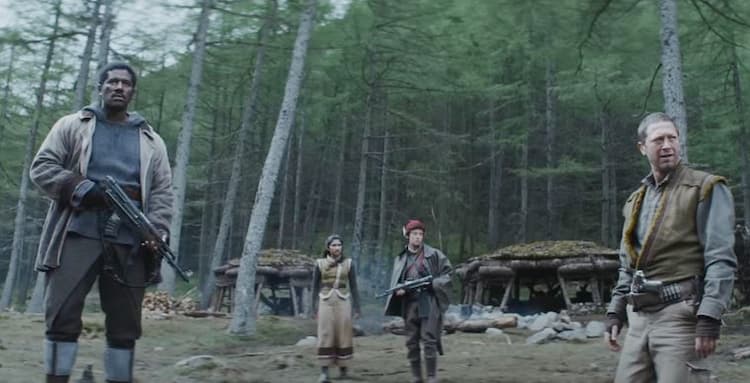 Andor Episode 4 is a great followup to the premiere last week. Whilst not as action packed, the plot lines being set up and the continued great performances from everyone involved kept me involved in these slower moments. With the Empire's growing involvement and Cassian's big heist coming up, I'm excited for what's coming next.Have you seen the latest episode of Andor? What did you think of it? Do you hate Syril as much as me? Let us know in the comments below, and let's talk about how Diego Luna looks good both with and without a beard.